Channing Tatum Passed On G.I. Joe Seven Times And Has No Regrets About His Character Getting Killed Off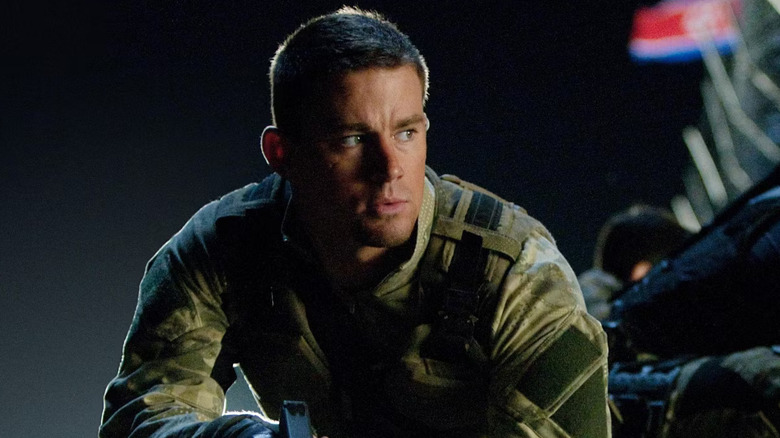 Paramount Pictures
Before Channing Tatum was able to show off his stripping skills in "Magic Mike," the actor was pushed into blockbuster filmmaking with "G.I. Joe: The Rise of Cobra." Tatum starred in the film as one of the main characters from the Hasbro toy line, Duke. Despite leading in the first live-action "G.I. Joe" movie, Tatum has since expressed his distaste for the project. He even once told Howard Stern that he hated the movie, and we can't blame him. In fact, if it was up to Tatum, he would have never done the film. It was not for lack of trying, though.
After Michael Bay's "Transformers" impressed audiences, "G.I. Joe: The Rise of Cobra" was released in 2009 with less-than-optimal critical reception, and outside one entertaining chase scene, this fan did not particularly enjoy his time at the theater, either. The equally ill-fated sequel, "G.I. Joe: Retaliation," starring Dwayne Johnson, killed off the main character played by Tatum, but not even the Rock could keep the franchise afloat. Obviously, Tatum has no regrets about removing himself from the short-lived film series, one that he was forced to do in the first place.
'I had to do the movie'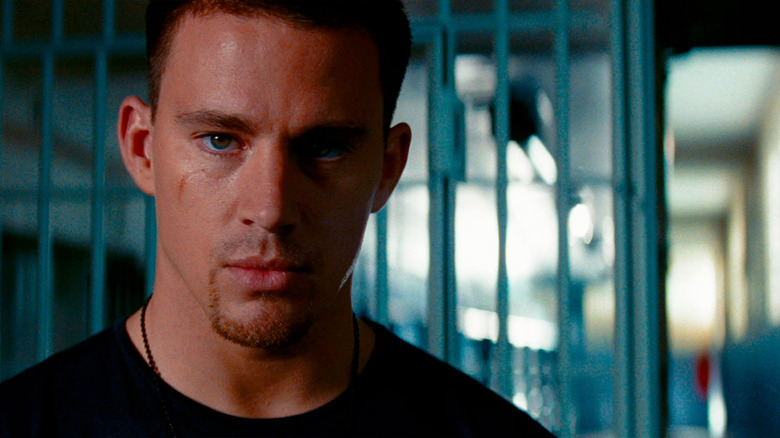 Paramount Pictures
In an interview with Vanity Fair (via Variety), Channing Tatum expressed how he was contractually obligated to star in "G.I. Joe: The Rise of Cobra" despite rejecting the role many, many times. "The first one I passed on seven times, but they had an option on me and I had to do the movie. So the second one, I obviously just didn't want to do that one either," Tatum revealed. Some context: Tatum signed a three-picture deal with Paramount Pictures, which started with "Coach Carter." The contract forced his hand, but Tatum was able to sneak his way out of the franchise without breaking it. 
Once he knew "G.I. Joe" was not the best career move moving forward, he put in the request to remove himself from it. It was granted, but he still had to appear in the sequel. The early out was given to Tatum when Duke dies in the opening minutes of "G.I. Joe: Retaliation," thus transferring over the starring role to Dwayne Johnson. Duke Hazard dying was actually a concept the 1987 animated film "G.I. Joe: The Movie" explored before removing it in the final cut, so "Retaliation" coincidentally paid homage to it. 
In the Howard Stern interview, Tatum admitted he loved "G.I. Joe," and even revealed he wanted to play Snake Eyes in the film before being offered Duke. But when Vanity Fair asked if he regretted the decision of leaving the series, Tatum gave the obvious answer: "No."