China Approves Black Panther 2 And Ant-Man 3 For Release, The Country's First Marvel Titles In Three Years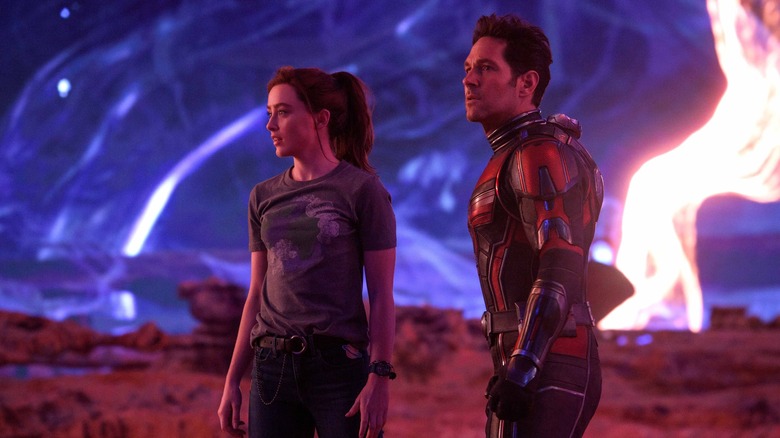 Marvel Studios
For the first time since 2019, Marvel Studios movies will be playing in China. Indeed, despite difficulties that have emerged since the pandemic began, the country has approved the theatrical release of two Marvel Cinematic Universe titles: "Black Panther: Wakanda Forever" and the upcoming "Ant-Man and the Wasp: Quantumania." The former originally made its debut throughout most of the world in November of last year, while the latter is due to hit theaters next month. Now, Disney can add China to the list of markets it will be rolling out in.
According to The Hollywood Reporter, "Wakanda Forever" will arrive on February 7 in China, with "Quantumania" due to follow on February 17. That means, the films will be debuting very close to one another, and one can't help but wonder if they will get in the way of each other a bit. For what it's worth, the latest installment of the "Ant-Man" franchise, which officially kicks off Phase 5 of the MCU, is also rolling out in much of the rest of the world on that same date. Meanwhile, the "Black Panther" sequel has already made more than enough to be considered a hit, and will soon be available to stream on Disney+.
To date, director Ryan Coogler's follow-up to 2018's smash hit "Black Panther" has earned $835 million globally against a reported $250 million budget. That being the case, pretty much whatever it does earn in China will be gravy. For context, the original earned $105 million in the country. Meanwhile, "Ant-Man and the Wasp" took in an even healthier $121 million that same year. The last two films to get approval from Chinese regulators were "Spider-Man: Far From Home" ($1.13 billion/$199 million in China) and "Avengers: Endgame" ($2.79 billion/$632 million in China). Both monster hits, both greatly aided by China.
Good news, with a caveat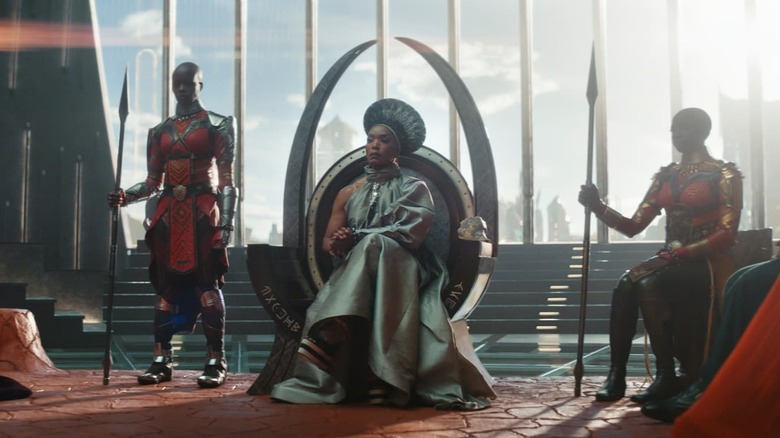 Marvel Studios
Now, on the one hand, this is certainly great news for Disney. The studio's biggest franchise gets to return to one of the largest moviegoing nations in the world, a place where they've made a great deal of money in the past. Who knows how much money was left on the table as "Black Widow," "Shang-Chi and the Legend of the Ten Rings," "Eternals," "Spider-Man: No Way Home," "Doctor Strange in the Multiverse of Madness" and "Thor: Love and Thunder" all had to make due without the Middle Kingdom.
That having been said, China has been increasingly tough to crack for Hollywood. Regulators in the country have been far more strict with Hollywood films, instead choosing to prioritize home-grown releases, such as "The Battle at Lake Changjin." As a result, fewer North American movies are getting screen time in the country and, even when they do, the results leave much to be desired. "The Batman," for example, made just $25.3 million of its $770 million in China. Then again, "Avatar: The Way of Water" has already made $220 million in the country. Still, there's no guarantee that "Wakanda Forever" or director Peyton Reed's "Quantumania" will score big numbers there these days.
Even when things are going well, studios only see around 25% of the money from ticket sales in China, due to international taxes and other fees. All of this to say, China can't be depended on anymore for big Hollywood movies. As I've argued before, the math needs to check out without Chinese audiences factored in. Fortunately, Marvel has largely been doing just fine as of late, so this can probably be viewed as more icing on already well-iced cakes, so to speak.
"Ant-Man and the Wasp: Quantumania" hits theaters on February 17.