Velma Serves As An Origin Story For Shaggy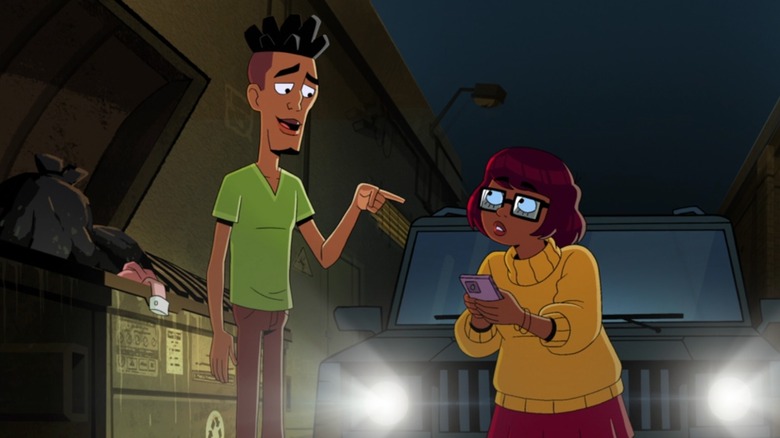 HBO Max
HBO Max's "Velma" looks nothing like any "Scooby-Doo" we've seen before. Some of the changes the new series has made to the half-century-old franchise are obviously good ones, like character redesigns that imagine some Mystery Inc. characters as people of color, and a romantic subplot between Daphne (Constance Wu) and Velma (Mindy Kaling). Others are a little more unexpected, like the weird amount of emphasis the show pays to Fred's (Glenn Howerton) puberty timeline, and the fact that he, Daphne, and Velma all start the series as totally unlikeable jerks.
Although his character remains the most endearing of the bunch, Sam Richardson's Shaggy may have gone through one of the biggest transformations of any of his fellow mystery-solvers. The lanky, green-wearing high schooler here goes by his given name of Norville (no, really, that's always been Shaggy's name), and he doesn't have the Great Dane companion the series is most known-for. He's also not a stoner or beatnik, but a geek whose parents work for the school. He and Velma are math study buddies, and he openly admits to harboring a crush on his disinterested, four-eyed classmate, who thinks he's just kidding.
It sounds like the team behind "Velma" may have a plan for Norville that will eventually lead to him becoming more recognizable to fans of the franchise, though it doesn't sound like Scooby will ever be a part of this story. "It really started with the idea of it being an origin story," showrunner Charlie Grandy tells Variety. "You know where we end up, so let's go as far away from that as possible." To that end, the geekier name choice for Shaggy makes sense. "How does Norville become Shaggy?" Grandy says. "That was the story."
'You learn about how much he loves himself'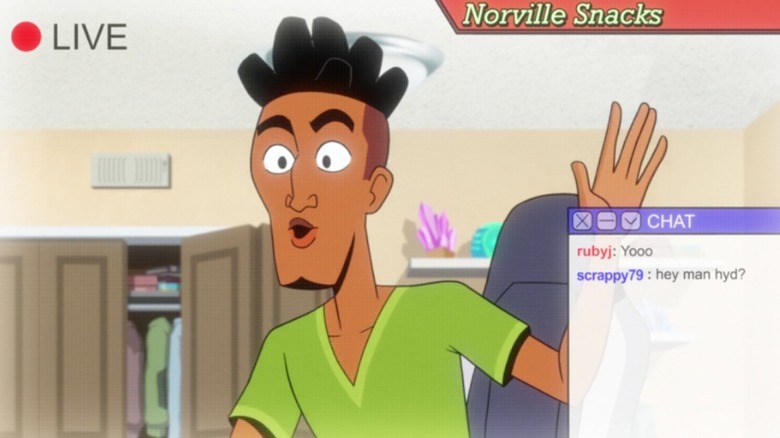 HBO Max
In an interview with Metacritic, Richardson calls the Norville origin story "How he gets to point B from point A. Or point Z!" He also points out that this iteration of Shaggy "hates drugs," and that he starts out the series defined by his major crush on Velma. "When we first meet Norville, it is that obsession of just wanting to be in the orbit of Velma," he tells the outlet. "It's a very clear want and obsession to just be around this person who truly just thinks of you as this scenery."
Historically, "Scooby-Doo" romances have been pretty hit or miss. While a recent direct-to-video film got kudos for giving Velma a cute gay crush, past iterations have been bogged down by love triangles or forced romance plots. "Scooby-Doo! Mystery Incorporated," for example, is one of the best versions of the show, but in one off-putting storyline, it's Velma who's intensely, almost creepily obsessed with Shaggy. According to Richardson, though, the Norville story in "Velma" is about much more than just a love interest. "As we go, more things will develop and he becomes more [full] of a person," Richardson tells Metacritic. "You learn about how much he loves himself and how much he appreciates himself."
The first two episodes of "Velma" are now on HBO Max, with new episodes streaming each Thursday.