Why Game Of Thrones Director Miguel Sapochnik Left House Of The Dragon During Season 1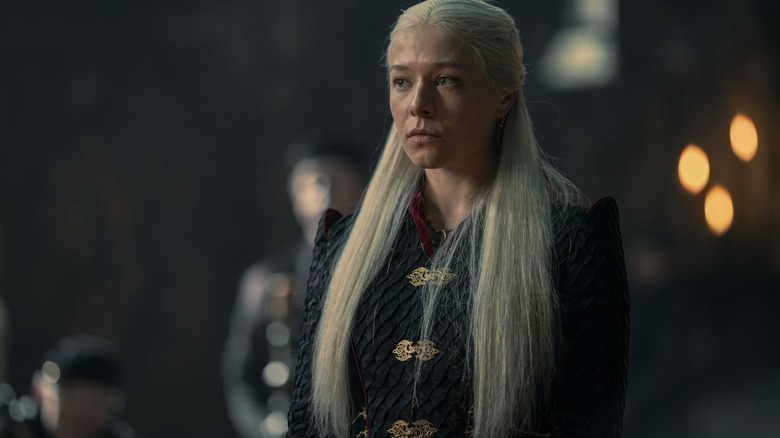 Ollie Upton/HBO
"House of the Dragon" lost one of its strongest connections to "Game of Thrones" last summer, when "Thrones" director Miguel Sapochnik announced just over a week after the show's premiere that he wouldn't be returning as co-showrunner for season 2. At the time, Sapochnik's exit was thought to be amicable, but a new report from Puck (via IndieWire) has revealed that there's apparently a lot more to the story.
Sapochnik, who directed several epic episodes of the flagship series including "Hardhome" and "The Battle of the Bastards," worked behind-the-scenes of the prequel series as a director, executive producer, and co-showrunner of the first season. He worked closely alongside fellow showrunner and series co-creator Ryan Condal, who assumed sole showrunner responsibilities in the wake of Sapochnik's exit. This is all common knowledge, but Sapochnik also had another connection to the series that fans may not have been aware of: his wife, Alexis Raben, played Queen Alicent's lady-in-waiting and also had a producer credit on the first season.
According to two sources from Puck, Sapochnik actually exited the series because of a dispute involving Raben's future role on the show. Sources say that the filmmaker asked that Raben be included as a producer on the show's already-greenlit second season, and the request was reportedly denied by HBO due to Raben's inexperience as a producer. Raben had no producing credits prior to joining "House of the Dragon."
Sources say it comes down to a producer credit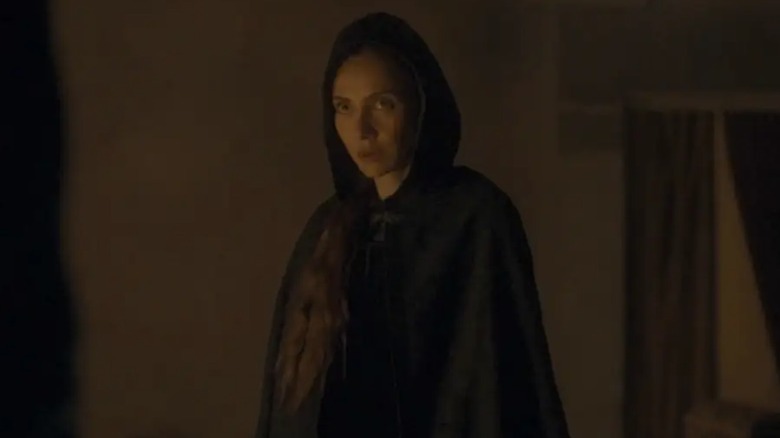 HBO
Sources tell Puck the situation became contentious, with a mediator brought on board in an attempt to smooth things over. Ultimately, Sapochnik chose to leave the series, walking away with an exclusive first look deal at HBO and retaining his executive producer credit for the remainder of the time "House of the Dragon" is on the air, per The Hollywood Reporter. As for Raben, her original character Talya was last seen in episode nine, when the castle servants of King's Landing were imprisoned in the wake of King Viserys' death. Talya was revealed as a spy, and Alicent gave the okay for Larys Strong to get rid of her and her colleagues, though we don't ever see what becomes of the lady-in-waiting.
HBO has so far declined to comment on IndieWire's reporting of the Sapochnik news. While there's no way to know if these two sources paint a complete picture of the co-showrunner's exit, they do describe a startlingly typical scenario in Hollywood. Producers with nearly blank IMDb sections have been at the helm of some of the biggest shows on television in recent years, though they're rarely called out for such. As Vulture cheekily pointed out in a recent piece titled "An All-But Definitive Guide to the Hollywood Nepo-verse," nepotism is also alive and well in the industry, and the employment of family members can certainly sometimes lead to tricky situations.
Sapochnik's departure initially seemed amicable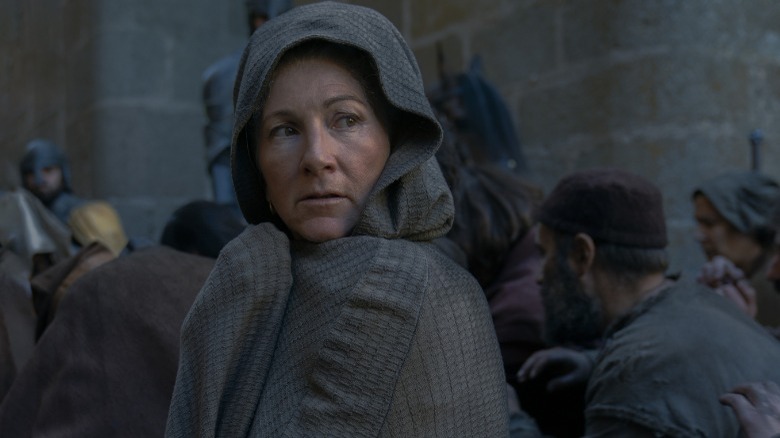 Ollie Upton/HBO
For his part, Sapochnik has never spoken publicly about the incident Puck's sources describe. His statement about his departure from the show read as amicable, even going so far as to call the "House of the Dragon" team "family." "I am so proud of what we accomplished with season 1 and overjoyed by the enthusiastic reaction of our viewers," he told THR in August. "It was incredibly tough to decide to move on, but I know that it is the right choice for me, personally and professionally." Sapochnik also noted that he was "deeply comforted" by HBO's choice to bring on Alan Taylor, who also helmed several episodes of "Game of Thrones," to work as an executive producer and director on season 2.
Hopefully when "House of the Dragon" returns to HBO, the only power struggles taking place will be in front of the camera, not behind it. The show's second season has not yet set a release date, but you can catch up with the first on HBO Max.