1899, Netflix's Sci-Fi Mystery Series From The Creators Of Dark, Has Already Been Canceled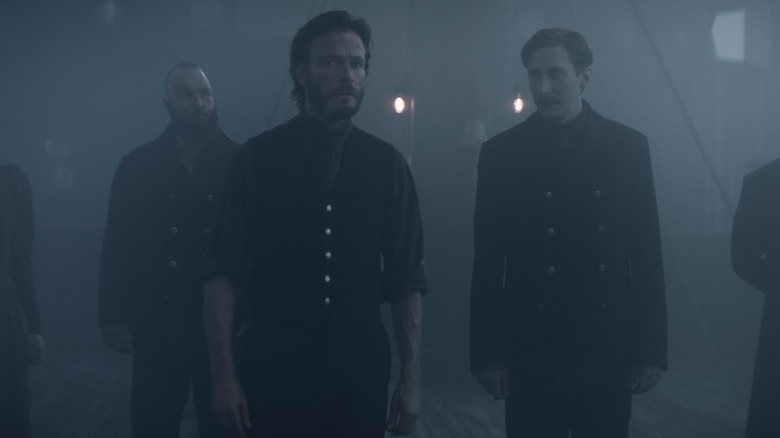 Netflix
Netflix has put an end to the mystery series "1899" after just one season. The twisty series' co-creator Baran Bo Odar took to Instagram today to share the news, posting, "With a heavy heart we have to tell you that 1899 will not be renewed."
Odar co-created the series with Jantje Friese, and the pair previously worked together on the streamer's hit German-language series "Dark." Although "1899" hasn't been quite as loudly buzzed-about as "Dark" since its premiere in November, the eight-episode first season still garnered mostly positive reviews from critics and even took the second spot in Netflix's Top 10 upon its release, per Variety. Apparently, though, the noteworthy viewership and narrative intrigue weren't enough to convince the company to renew the series about the strange happenings aboard and around the steamship Kerberos.
"We would have loved to finish this incredible journey with a 2nd and 3rd season as we did with Dark," Odar wrote on Instagram, "But sometimes things don't turn out the way you planned. That's life." The series co-creator is also clear about the fact that the show wasn't low-rated, adding, "We know this will disappoint millions of fans out there" before thanking viewers "from the bottom of our hearts."
Netflix kicks off the new year with yet another cancellation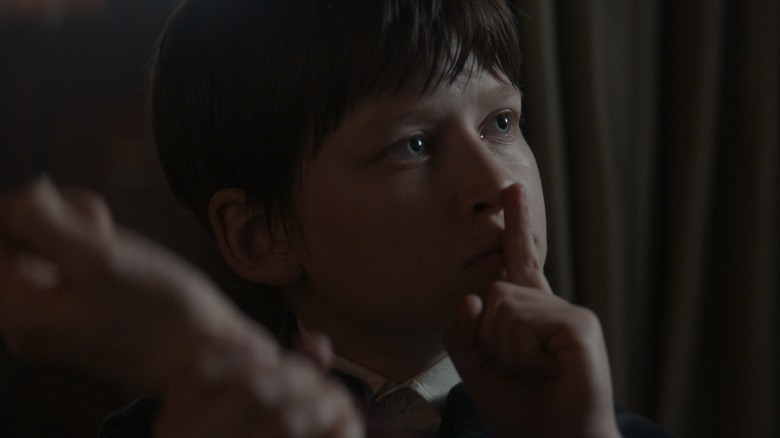 Netflix
Netflix's early history as the noble streamer that sometimes saved interesting network and cable shows from cancellation is far behind it now, as the media giant has solidified an axe-happy image over these past few years. 2022 especially was a major year for Netflix cancellations, as the streamer introduced and then unceremonously ended shows like "Blockbuster," "Archive 81," "The Midnight Club," and "First Kill."
The cancellations come in the wake of a year that saw Netflix promising a vast programming slate — "New movies. Every week." their ad from last February stated — only to reportedly make a bit of a heel turn after taking a massive market hit in April. Viewers still ended up with more movies and shows than they knew what to do with, sure, but reports started to surface that the streamer now has a mandate for quality over quantity, and the streamer has since canceled several in-progress TV projects, too.
While it's perfectly possible that "1899," with its enigmatic tone and deliberate pace, just wasn't a good fit for the streamer, it seems telling that the show could reach so many viewers and still not earn a second season. Unfortunately, the current streaming landscape seems a little bit like the dangerous world of "1899," in which anything in possible — but not always in a good way.
The eight-episode first season of "1899" is available on Netflix.