Peaky Blinders Forced A Change Of Plans For Cillian Murphy's Career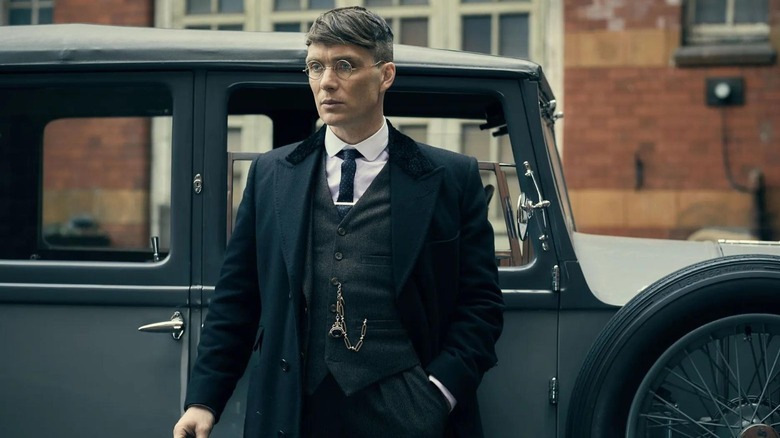 BBC
Unlike many viewers, Cillian Murphy wasn't immediately enthralled by "Peaky Blinders." He didn't understand the show's name, felt it had a terrible title, found his haircut as Tommy Shelby rather alarming, and had a hard time imaging the series would catch on with a global audience. He has since spent a decade returning to the show year in and year out, exploring new chapters in Tommy's story, experiencing the character's hardships and tragedies, and bringing them to life on the small screen. "Peaky Blinders" transformed the Irish actor into a bonafide star — something that Murphy never expected nor wanted.
When you consider Murphy's overwhelming popularity, one might be surprised to realize the actor has managed to stay almost entirely away from the limelight when it comes to his personal life. He's built a life and a career on his own terms, he's stayed away from social media in order to better maintain his privacy, and he's continued to focus primarily on doing the work he loves. At the same time, however, the success of "Peaky Blinders" has transformed Murphy into an absolute television star, and there's no going back from that.
Cillian Murphy never wanted to be a star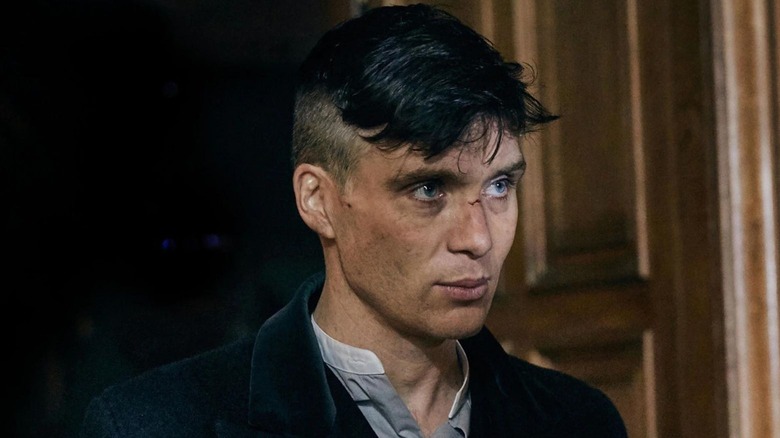 BBC
Speaking to GQ in 2019, Cillian Murphy confessed he initially thought "Peaky Blinders" had a "terrible title." Viewers now know the name was inspired by the real-life street gang that once walked the streets of Birmingham and refers to the razor blades sewn into the flat caps of the Peaky Blinders. The show quickly amassed a fanbase following its premiere on the BBC, but has only seen its viewership grow by leaps and bounds since Netflix acquired the streaming rights for its U.S. release.
The series' popularity is a credit to creator and showrunner Steven Knight's terrific writing and its unmissable performances, particularly Murphy's. "Peaky Blinders" hinges on Murphy's character Tommy Shelby, an intimidating, dangerous man with piercing blue eyes and plenty of ambition.
The show, as Murphy's former co-star, the late Helen McCrory (Aunt Polly), once noted, really depicts "Tommy's interior landscape and his thought process." Tommy holds the show together; his experiences are pivotal to its story. The crime drama's popularity has, in turn, made Murphy a huge star across the world, forcing him to change his original career plans. The actor told GQ:
"I never wanted to see my name over a title of a movie ... None of that s*** ever entered my thinking, ever."
Murphy likes how transparent the studio system is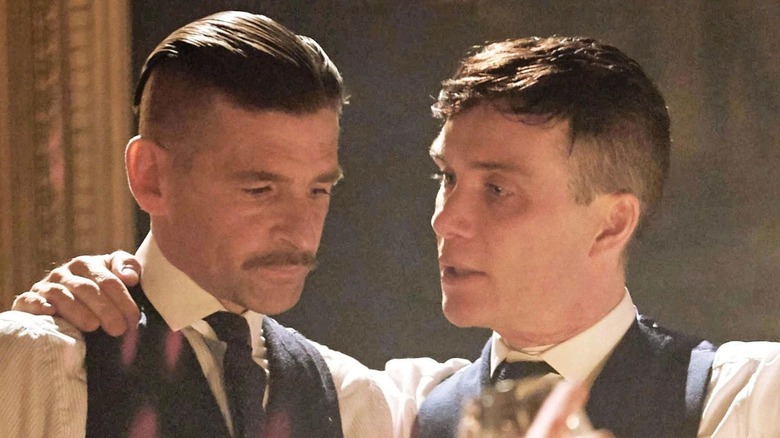 BBC
Even before "Peaky Blinders," Cillian Murphy was working with some of the biggest names in cinema. He starred in Christopher Nolan's "Batman Begins" and "Inception," and played the lead in Danny Boyle's "28 Days Later." Then, in 2006, he starred in Ken Loach's "​​The Wind That Shakes the Barley," a poignant film about the Irish war of independence that became the top-grossing independent Irish-made movie at the Ireland box office at the time of its release (via RTE).
"I quite like the transparency of Hollywood and the studio system," Murphy admitted to GQ. Thanks to his early career success ("When you're in a film that makes a lot of money, people will take a meeting," as Murphy candidly put it), he could get a U.S. agent and secure meetings in Los Angeles, ensuring he would continue to appear on the silver screen in-between starring in new seasons of "Peaky Blinders."
Now that his decade-long stint on "Peaky Blinders" has wrapped up, Murphy's fans still have plenty to look forward to. The Irish actor will be next seen in Nolan's historical war drama "Oppenheimer," starring opposite his "A Quiet Place Part II" co-star Emily Blunt and a cast that includes big names like Matt Damon, Robert Downey Jr., and Florence Pugh. Not bad for a kid from Cork.