The Avengers Assembled When My Family Needed Them The Most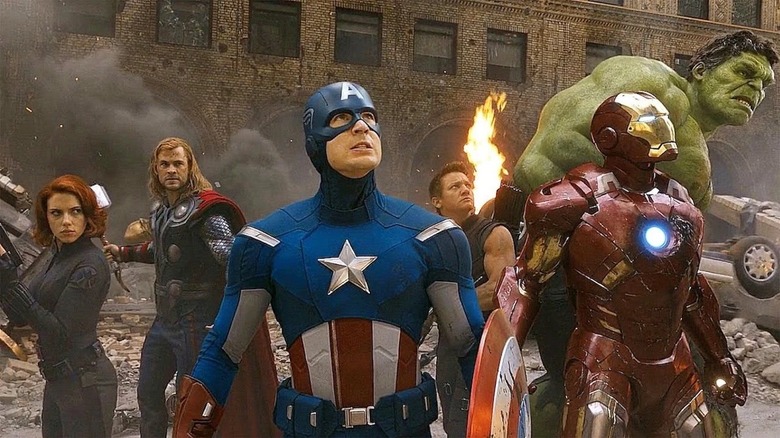 Marvel Studios
On May 4, 2012, Marvel Studios changed the game for superhero movies when it assembled "The Avengers" in theaters, four years after the build up to it started with Samuel L. Jackson's appearance in the post-credits scene for "Iron Man." A few months after its record-breaking theatrical run, True Believers were able to bring Earth's Mightiest Heroes home and watch "The Avengers" whenever they wanted, with the DVD, Blu-ray, and digital download releasing on September 25, 2012 in the United States.
In the ten years since the acclaimed Phase One finale received its home media release, a lot has changed both on and offscreen. After Captain America, Iron Man, Thor, Hulk, Black Widow, and Hawkeye joined forces, the Marvel Cinematic Universe continued to expand exponentially with banger after banger (though some arguably didn't go as hard as others). The characters of Marvel Comics were more popular than ever and the masses clamored for more. On the flip side, "old school" film fans started to question if these blockbuster superhero movies could even be considered "cinema." And Joss Whedon, the writer and director behind "The Avengers," fell from grace after decades of misconduct allegations caught up with him.
Despite the baggage that this movie has collected over the years, it still holds a very special place in my heart. Not only because "The Avengers" was exactly the kind of thing that I dreamed of as a child, as I played with my Marvel action figures and read the comics that saw the greatest superheroes team up to face epic threats like Loki and Thanos. The Avengers also assembled in fall 2012 to help my family as we faced the death of my grandfather.
And there came a day, a day unlike any other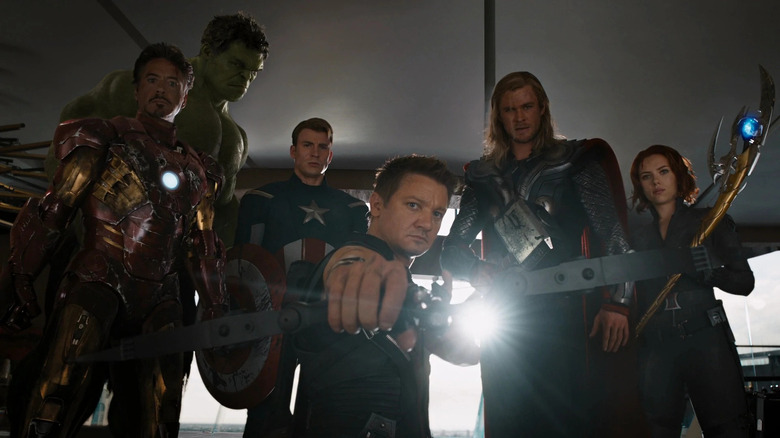 Marvel Studios
By the time "The Avengers" hit home video, my grandfather, Benigno Fiesta Asuncion, aka Papa Ben, had been sick for some time. Following the death of his beloved wife Celestia Mamengo Asuncion, aka Mama Nene, three and a half years earlier, he had suffered a stroke and needed the around the clock care of a convalescent home. Thankfully, four of their six kids (and their families) were within driving distance and could visit regularly. And whenever the out-of-towners made the trek to sunny California, they would swing by as well. In fact, we all did exactly that in June 2012 to celebrate Papa Ben's 85th birthday.
But only three months later, we got word that his condition had worsened and things were looking bleak. Thanks to the nature of my job, I was able to pack up and fly out immediately while the rest of the family wasn't too far behind. I was able to help his nurses pack up Papa Ben's stuff. I was there when he had to move to a nearby hospital. Basically, I would wake up, head to the hospital, hang out in Papa Ben's room with him, then go back to my aunt's house when visiting hours were over.
After about a week of this routine, even more family had arrived. There were a lot more mouths to feed and children to keep entertained. Since the kids weren't going to stay in a hospital room all day, we did other things to pass the time as the family spent time with Papa Ben in shifts. So an easy activity we settled on was watching movies. And being the Marvel fan that I am, this gave me an excuse to pick up the MCU's latest release.
Avengers assemble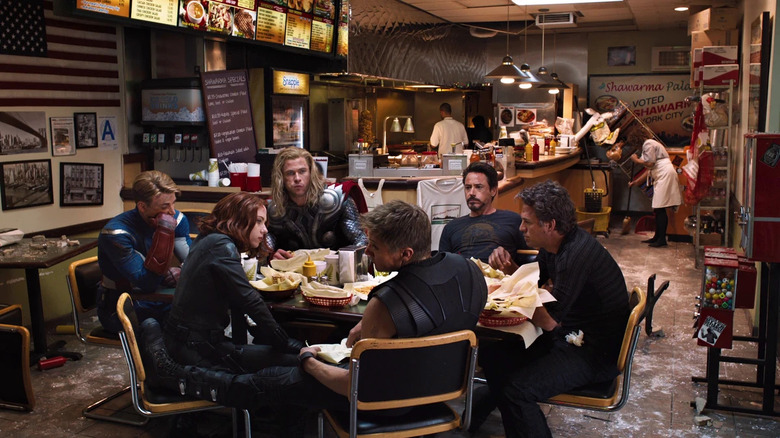 Marvel Studios
By the time we put the disc in the Blu-ray player, I was physically and emotionally exhausted. After over a week of medical talk, last wishes, and existential thoughts of impending death and legacy, I needed a break. Thankfully, "The Avengers" was there to give all of us a two hour and twenty-three minute break from reality.
As we watched the team come together to stop Loki and his army of Chitauri soldiers, the grief of the real world temporarily subsided. In a way, the happiness gathered from watching this film was recharging my batteries, which had been depleted so much at this point. After the credits rolled and Thanos flashed that maniacal grin, our little audience was able to talk about something other than the impending tragedy that was quickly approaching our family. We talked about our favorite moments, the next chapters for the MCU, and the rumors or reports that had been swirling around for the upcoming Phase Two. In essence, we were back to "normal" for a few hours until we went back to the hospital for what would be our last visit.
On September 30, 2012, five days after "The Avengers" was released on Blu-ray and one day after I bought it at a nearby Target, my grandfather passed away from multiple organ failure at the age of 85.
The Avengers will return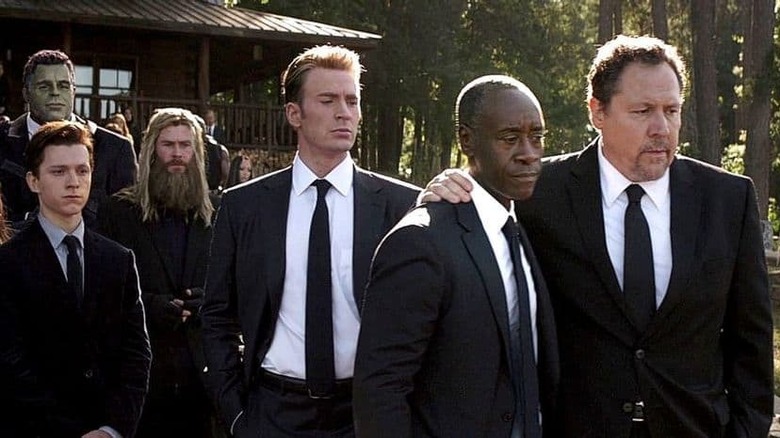 Marvel Studios
In theory, we were ready for it. The doctors had told us it could happen any time after he moved to the hospital. We just weren't ready for it, you know? But ten years after the fact, I can't help but think about how watching a movie with my family brought a bit of solace during such a hard time. In a way, Papa Ben was our Agent Phil Coulson. He brought us together, and after he was gone, we carried on in his memory, which is now intertwined with my memory of "The Avengers" on some level.
As a journalist who is constantly immersed in media and criticism and fandom, there's always some degree of negativity connected with movies or entertainment in general. People fight over quality, execution, or cultural value. But in the end, when a piece of media connects with you, it gains a great power. At that point, the question of whether it's "good," the box office numbers, and the number of awards that it'll take home all cease to matter. What matters is that a piece of art was able to make you feel something. And there are far kinder ways to talk about the things that art makes you feel. 
When I remember Papa Ben, I always remember his kindness. He was even kind enough not to criticize me when I butchered his favorite song, "You'll Never Walk Alone," which I sang before I left him in that hospital room for the last time.
As we enter a new year, a year in which "The Avengers" has been around for a decade, let's hope that we can bring more kindness into the world.