Courtney Love Says She Was Fired From Fight Club Because She Didn't Want Brad Pitt Playing Kurt Cobain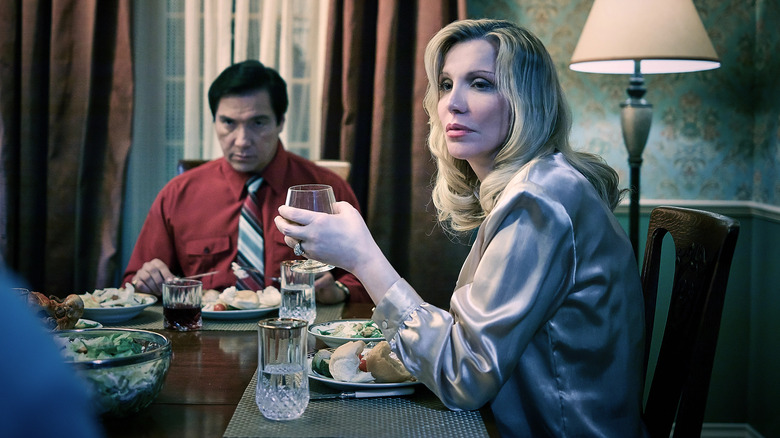 Lifetime
Those living in Los Angeles in 1990 may remember hearing Courtney Love's voice blasting from radios tuned to KROQ as she belted aggressive punk-ish lyrics as the frontwoman of her band Hole. Legendary local DJ Rodney Bingenheimer was reportedly hounded by a young Love at the restaurant where he had breakfast, and she eventually convinced him to air Hole's debut single, a song with a decidedly inappropriate title. Hole's first record "Pretty on the Inside" was released in 1991, and Love became a celebrity in the growing grunge scene. In 1992, Love married superstar Kurt Cobain, frontman of Nirvana, and the couple instantly became icons of anti-commercial 1990s disaffected youth. Their celebrity, however, paired with unfair public images and a tragic addiction to heroin, affected the couple's mental health, and Cobain died by suicide in 1994.
Love continued to work, however. Hole's 1995 record "Live Through This" was widely acclaimed, and the rocker moved to acting in 1996 with a lauded performance in Miloš Forman's biographical film "The People vs. Larry Flynt." It was a whirlwind of a decade for Love, and she had seemingly come out on the other side intact. 
In 1999, on an acting roll, Love was briefly hired to play the character of Marla in David Fincher's MTV-inflected, antipop drama "Fight Club." Fans of the film know that Helena Bonham Carter would appear as Marla in the final film. According to a recent interview with Marc Maron, on the December 26 episode of his podcast "WTF with Marc Maron," Love said that she was fired from "Fight Club" after she, in her words, "went nuclear" on her co-star, Brad Pitt, when he suggested he play Cobain in an upcoming fictionalized biopic directed by Gus Van Sant. 
I don't do 'Faust'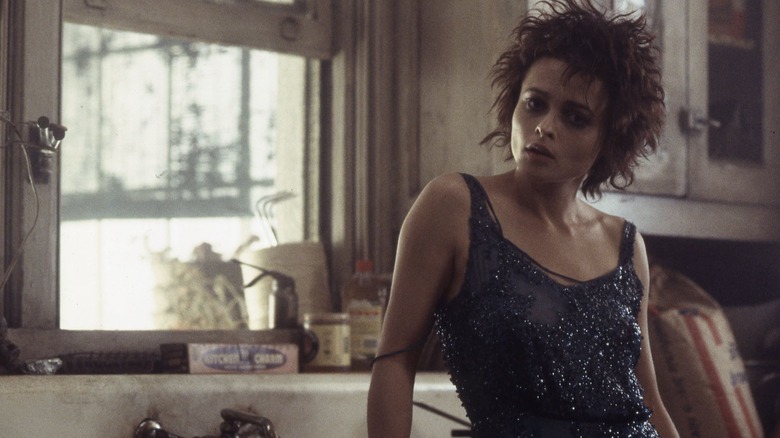 20th Century Fox
1999, Courtney Love seemed to feel, was too soon for a biopic about Kurt Cobain. It's also a matter of record — recorded in Cobain's own voice in A.J. Schnack's 2006 documentary "Kurt Cobain: About a Son" — that the singer felt very strongly about "selling out" and having his image used for crass, commercial purposes. Recall, this is the man who wore a "Corporate magazines still suck" t-shirt on the cover of Rolling Stone. Ironically, one can buy such a t-shirt online. 
According to Love, when Brad Pitt and Gus Van Sant approached her about a scripted Cobain biopic, she had nothing but vitriol. She said: 
"I wouldn't let Brad play Kurt. I went nuclear. I don't do 'Faust.' 'Who the f*** do you think are? [...] I don't know if I trust you and I don't know that your movies are for profit. They're really good social justice movies, but ... if you don't get me, you kind of don't get Kurt, and I don't feel like you do, Brad.'"
Love says that she was fired from "Fight Club" shortly after the confrontation, feeling that her rejection led directly to her being released. Helena Bonham Carter was brought in as her replacement. Most of Marla's scenes in "Fight Club" would have been with Pitt or with Love's "The People vs. Larry Flynt" co-star Edward Norton whom she was also dating at the time. There was, it seems, a lot of tension on the set after Pitt's proposal regardless. Norton was the one who broke the news to her. 
In 1999, Love would also appear in the freewheeling indie comedy "200 Cigarettes" and another Miloš Forman biography "Man on the Moon," a celebrated film about Andy Kaufman.
Last Days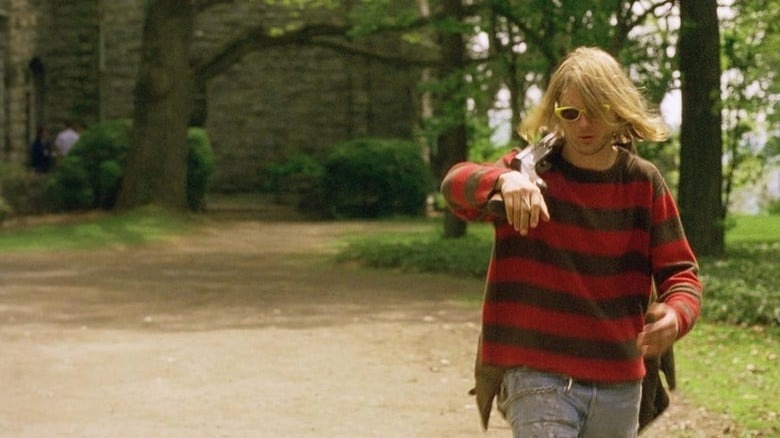 Picturehouse
Gus Van Sant would eventually, in 2005, direct a slow-paced realist drama called "Last Days" that was about a very Cobain-like musician named Blake (Michael Pitt, no relation). Van Sant's movie was nearly dialogue-free and featured a lot of long, sustained takes of people walking down hallways. It was the third part of a stylistic trilogy of films that Van Sant would make about real-life tragedies, but with a lot of the details changed. His 2002 film "Gerry" was about a murder in a desert, and his 2004 film "Elephant" was about a school shooting. "Last Days," while not explicitly about Cobain, might be as close as audiences might come to an actual Cobain biopic. 
"Last Days," Courtney Love said to Marc Maron, wasn't the project that she was approached about. Indeed, Love had nothing to do with "Last Days." Actress Asia Argento played what might be considered the Courtney Love analog in "Last Days," but Argento has gone on record to say that her character was meant to be strikingly different from Love. 
Hole's last record, "Nobody's Daughter" was released in 2010. Love, now 58, seems to have moved into a life of calm and music. She toured with Lana Del Rey and acted in a film called "The Long Home" directed by James Franco. However, because of sexual misconduct allegations against Franco, the film remained unreleased. 
Love's daughter with Cobain, Frances Bean, currently owns the rights to her father's likeness. There have been no scripted Kurt Cobain biopics and it's likely there never will be. Corporate films still suck.