Paul Walker Knew A Lot Of People Would 'Hate' Running Scared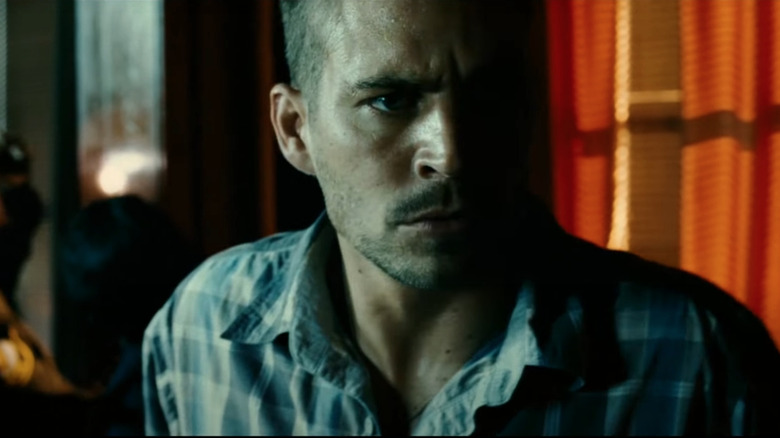 New Line Cinema
After finding mainstream success with "The Fast and The Furious" in 2001 and its sequel, "2 Fast 2 Furious" in 2003, Paul Walker went through a strange time in his career. The Southern California native tried to capitalize on his image with 2005's "Into the Blue," which flopped about as bad as a movie can flop at the box office. And so Walker turned to director Wayne Kramer.
Having caused a considerable stir with his previous effort, "The Cooler," the director doubled down on the whole dark, disturbing thing with his next project. "Running Scared" was an intense, violent, and strangely haunting crime thriller that resurrected the rawness of similar crime outings from the 1970s. Showcasing a grim desaturated look that heightened its overall sense of doom and seediness, "Running Scared" was an outlier at a time when the adult demographic was seemingly being ignored by mainstream films.
Kramer was likely hoping that "Running Scared" would be his breakthrough effort but it didn't seem to resonate with audiences. Debuting to mixed reviews and making just $9.7 million at the box office on a $17 million budget, the movie was far from a success in conventional terms. But Walker's portrayal of low-ranking mobster Joey Gazelle remains one of the actor's best, despite a dodgy New Jersey wise guy accent. As it turns out, the gritty subject matter of "Running Scared" was exactly what the actor was looking for after his usual clean-cut nice-guy roles started to fail him. So interested in mixing things up was Walker, that he went into the project fully aware that people might not respond to its intensely violent and disturbing content.
Kramer's dark fairytale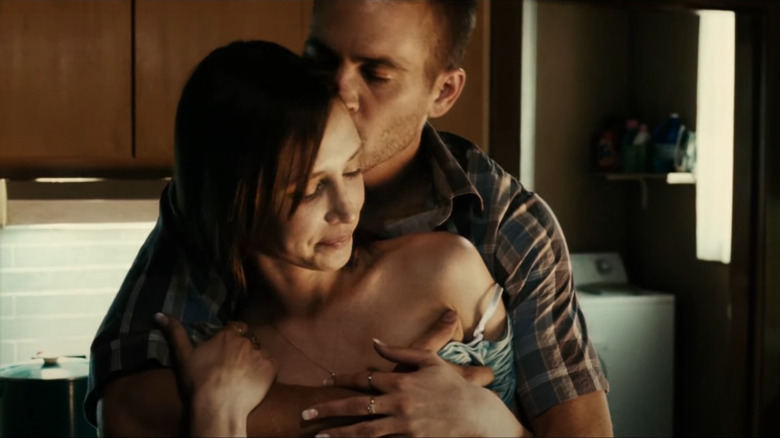 New Line Cinema
Shot in Prague due to New Jersey being too expensive, "Running Scared" is a twisted fairytale in the style of a Brothers Grimm story. Yes, Kramer had the idea to follow the structure of a traditional fairytale within the context of a shady criminal underworld. Walker's Gazelle embarks on a high-intensity mission to retrieve a gun used to kill two corrupt police officers. The harrowing journey sees him deal with a host of unsavory characters, alongside his wife Teresa (Vera Farmiga) who has a particularly disturbing scene involving two child predators which remains ingrained in my memory since I first saw the film back in 2006.
And while audiences clearly weren't too eager to sit through "Running Scared" when it debuted, Walker didn't seem to care. During an interview with The Morning Call at the time of the film's release, he said:
"I made this movie for myself. These types of movies are guilty pleasures for me. I'm not affected by violence in the same way that some people are. I don't know why, but I enjoy the intensity [...] A lot of people are going to hate 'Running Scared.' There's lots of violence and the language is terrible [...] It's definitely not for everyone, but it was quite an exercise and I enjoyed the hell of it."
Walker was clearly aware going into it that the movie wasn't going to become a massive hit. To see California's golden boy shooting his way through a nightmare criminal underworld wasn't exactly what audiences had come to expect. But that was kind of the point. Walker had tried what was expected and in 2006 it wasn't really working for him anymore. Going completely in the opposite direction obviously didn't fix things, but in retrospect, it should have.
Running Scared is a great feel-bad movie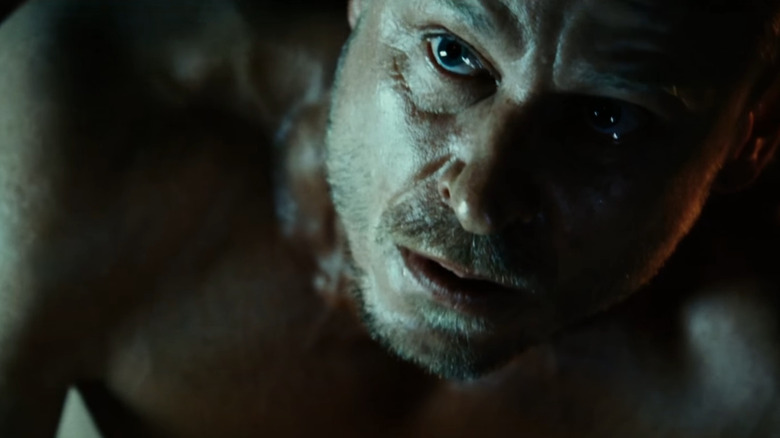 New Line Cinema
Aside from "The Fast and The Furious," "Running Scared" is the Walker performance I remember most. Despite his pretty boy looks and SoCal vibe, his portrayal of a good-hearted mob enforcer was surprisingly convincing. Walker's natural charm and kindly manner helped make his character sympathetic despite being involved in some pretty despicable business. Unsurprisingly, he was asked a lot about "Running Scared" being so different from his usual movies, with the actor saying to one interviewer:
"People have always got me running around smiling [...] [Running Scared] was like a way of exercising the demons I guess you could say. I love just going straight east coast. I love dropping basically everything everyone knows me to be and what I love, the ocean and surfing and skiing and snowboarding and just going all the way to the other side. I love it. And that's the only way I really want to do it any more."
I don't think it's true that a lot of people "hated" "Running Scared." People just didn't really see it. Which is a shame, because while it isn't exactly a masterpiece, its unflinching insight into the dark underbelly of society at times feels quite convincing. The heavily stylized action sequences are cool and demonstrate some real ingenuity on the part of Kramer. But the moments that really stand out are when you feel like you're seeing something you shouldn't. Set against the outrageous and violent action scenes, these moments feel all too real, and that's both intriguing and unsettling. As Farmiga said about when she read the script, "I didn't like the way it made me feel and that piqued my interest."