The Daily Stream: Get Out All Your Holiday Stress With Nobody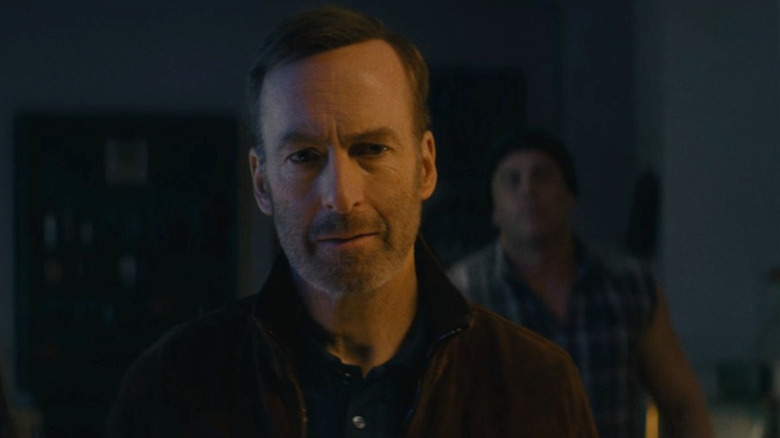 Universal Pictures
Welcome to The Daily Stream, an ongoing series in which the /Film team shares what they've been watching, why it's worth checking out, and where you can stream it.)
The Movie: "Nobody"
Where You Can Stream It: HBO Max
The Pitch: Ah, the holidays. That magical time of year when you spend money you don't have for presents and have your life choices questioned by your family. Then there's the snow, the bomb cyclones, traffic headaches, and the inevitable commercials (no matter how hard you try to avoid them) about getting back to the gym that shame you for the one week you let yourself indulge. Are you angry yet? Instead of sitting in a dark corner shredding used wrapping paper into tiny little pieces, how about you watch a cathartic film that involves punching a whole lot of people? It just happens to star your favorite guy Bob Odenkirk ("Breaking Bad," "Better Call Saul"). (I'm assuming he's your favorite guy, and I have a pretty good chance of being right here.)
"Nobody" is the story of Hutch Mansell (Odenkirk), an ordinary guy who jogs in the morning, heads to his tedious job, then goes home to his wife and kids every day. Rinse. Repeat. He's bored and unhappy, and he seems to be stuck in the logjam of everyday life. One evening an armed couple breaks into his house. His son manages to get the guy under control, but Hutch tries to get him to let him go. His son gets punched, and everyone thinks Hutch is a disaster of a dad and husband.
The thing is, Hutch has a past. 
Why it's essential viewing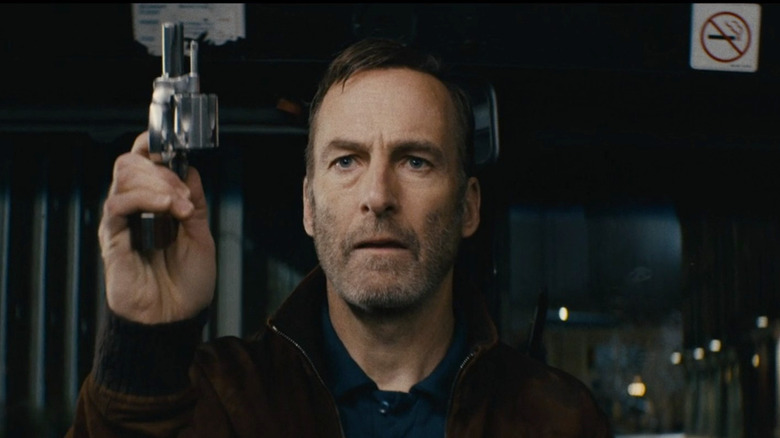 Universal Pictures
Once upon a time, Hutch was an assassin for the "letter agencies." You know, the CIA/FBI ... that sort of thing. In fact, Hutch is a complete badass who tried to put his past behind him. Now that he's been reminded of the family and life he wants to protect, he's ready to rediscover himself and take down all the bad guys.
If you're looking for some intense action scenes to purge you of your holiday frustrations, "Nobody" is precisely the day-after-holiday present you need. One scene, in particular, has Hutch taking on numerous thugs on a bus and friends; let me tell you, this is some incredible ass-kicking Odenkirk does here. He tells the group of young jerks, "I'm gonna f*** you up." They laugh, and then he does. It's so incredibly satisfying (not sure what that says about me as a person) that I actually just watched it again and found that my mood lifted considerably. 
I'm not saying it's a good idea to go beat people up on a bus. Please don't do that, folks. It's just so soothing to watch little jerks get a beat down in a pretend world. The film is chock full of scenes like these. It takes itself seriously, acting-wise, but "Nobody" is replete with some amazingly comic moments. This film knows what it is, and it's one hundred percent celebrating every single second of it. For those of us who cannot watch any "John Wick" movies because we have dogs-in-film issues, this is the perfect remedy. Add in the fact that Odenkirk was in his late 50s when this was shot, and you've also got a reason to head out to the gym. 
I wish you all a restful and merry holiday season!