Why Peaky Blinders' Grace Was The Hardest Role To Cast For The Show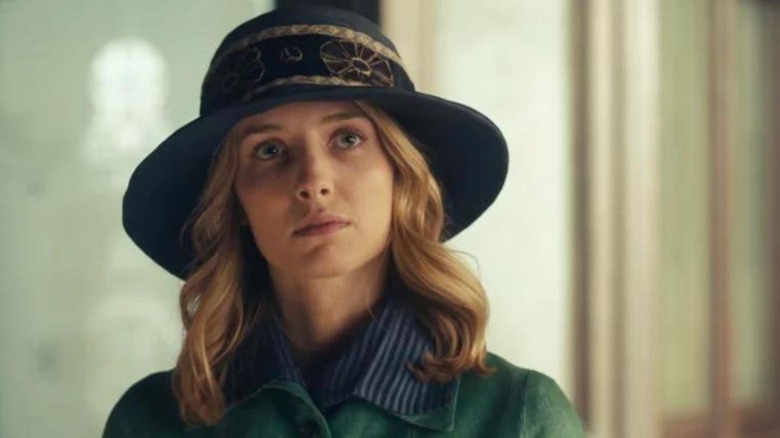 BBC
In "Peaky Blinders," Cillian Murphy effortlessly leads the crime drama series as Tommy, the Shelby family patriarch and Peaky Blinders boss, while Helen McCrory's character Aunt Polly is the family's pragmatist; she believes in being realistic and is often Tommy's voice of reason. As for the other Shelby brothers, they've dedicated themselves to fulfilling Tommy's dreams for the family and rising to the top. Every character in "Peaky Blinders" is complex, layered and almost always wavering between the good and the bad. They're anti-heroes in their own right. Casting actors for a show where there's no good and bad guy, so to say, is no easy task, and you'd be surprised to learn which character was the toughest to cast.
'Grace was the hardest, actually'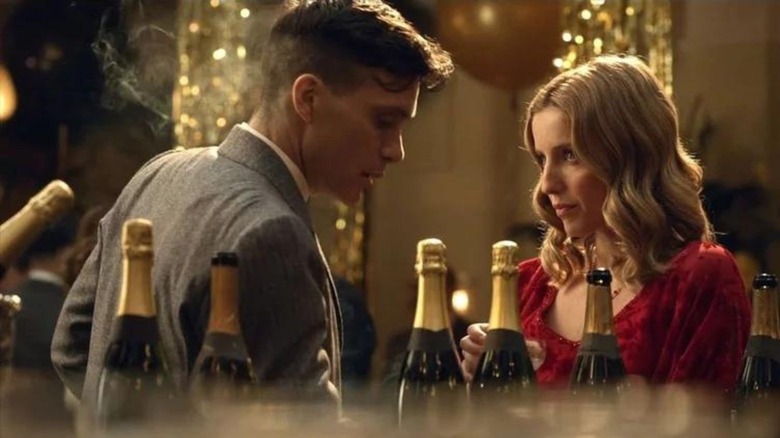 BBC
London-based BAFTA-nominated Shaheen Baig is the casting director behind four seasons of "Peaky Blinders." In a conversation with Interview Magazine, Baig explained how straightforward it was to cast the show's male characters, revisiting her tricky experience picking the perfect actress for Grace. In the series, Grace isn't just Tommy's love interest: she's a spy — one of the first female operatives to work for the Crown, tasked with getting closer to Tommy Shelby. 
Baig, a Birmingham native, was drawn to "Peaky Blinders" from the very beginning. She looked far and wide to find an actor who would have the "right sensibility" alongside the many male characters on the show. Per her, Grace Burgess was the most challenging role to fill.
"I think Grace was the hardest, actually. The first season was a total joy, because it was starting something from scratch. Otto Bathurst was the director on top of the first season, and we just had a lot of fun. I'm from Birmingham, so I immediately gravitated towards the script. Nothing is ever set in Birmingham. I had to sit and listen to a lot of really bad Birmingham accents to find the right people."
All about the sensibility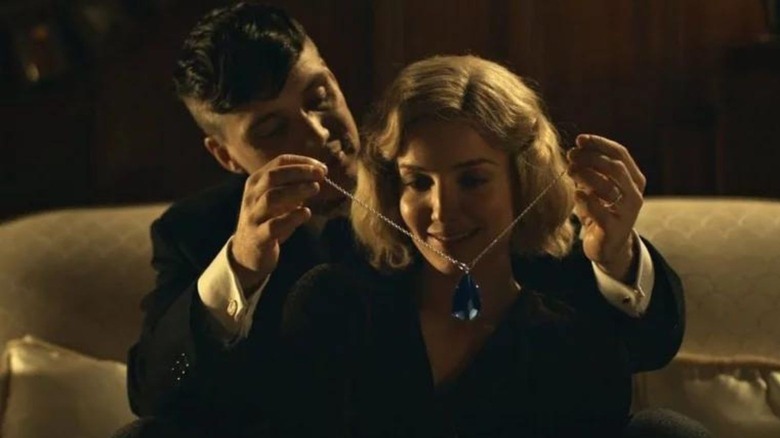 BBC
Baig spoke of her experience meeting actors Paul Anderson (Arthur Shelby) and Joe Cole (John Shelby), knowing she had found the right actor for the role. And then there was Cillian Murphy, who Baig believes made Tommy a "hugely accessible" character for male and female audiences.
"When we met Paul [Anderson], we were like, 'Okay, he's Arthur.' He was absolutely fantastic. Same for Joe [Cole]. We talked about lots of different people for Tommy, and just kept coming back to Cillian [Murphy]. For me, to have Cillian in a TV drama at that point [felt like] a thrill, such an honor. Getting Cillian was the most massive gift. He made Tommy hugely accessible for a male and female audience. He gave us a way into the story. With the brothers, once we had Cillian, it all made sense and took shape. All of the guys we'd seen and loved in the readings, we were like, 'Now we can see it.'"
Baig concluded: "But Grace was trickier because we saw quite a lot of people to get someone with the right sensibility with all the lads. There are a lot of lads in Peaky."
Eventually, Annabelle Wallis was cast as Grace Burgess (later, Shelby) in "Peaky Blinders." The character shared a tumultuous journey with Tommy Shelby — she was strong-willed and determined, and Tommy loved her for it. In a later interview, Wallis fondly looked back on her experience in the show, describing her role as "a personal challenge" and praising the series for giving her the freedom to truly experiment as a young actress.