Reginald VelJohnson Is 'Fine' With Die Hard Being Considered A Christmas Movie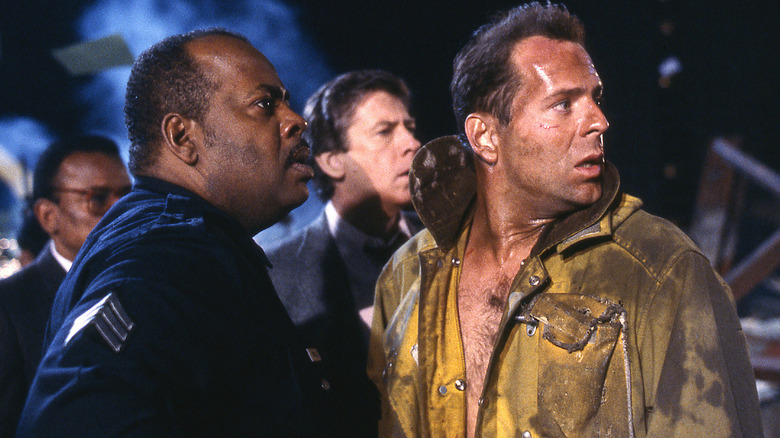 20th Century Studios
As we approach December, it's time to revisit that age-old, immortal question: Is "Die Hard" a Christmas film? Some people fervently support the theory, others find it ridiculous, and the rest couldn't care less. This debate has been going on for years now and it seems it's never going to end, so we might as well embrace it as part of mass culture. Now that that's out of the way, let's move forward with this newfound attitude of acceptance, and discuss this debate yet again.
The "Is it a Christmas movie" discourse has expanded far past the general population and has become a hot topic among the film's stars. And they are just as divided on the subject as the rest of the world. "Now, please, listen very carefully," Bruce Willis told audience members at his 2018 Comedy Central Roast, "'Die Hard' is not a Christmas movie! It's a g*ddamn Bruce Willis movie." However, the film's director, John McTiernan, who relates the action movie to the Christmas classic, "It's A Wonderful Life," wholeheartedly disagrees with the star. And Reginald VelJohnson told Comic Book in 2021 that he doesn't really care either way as long as you keep watching the movie.
'Hell yes, it's a Christmas movie.'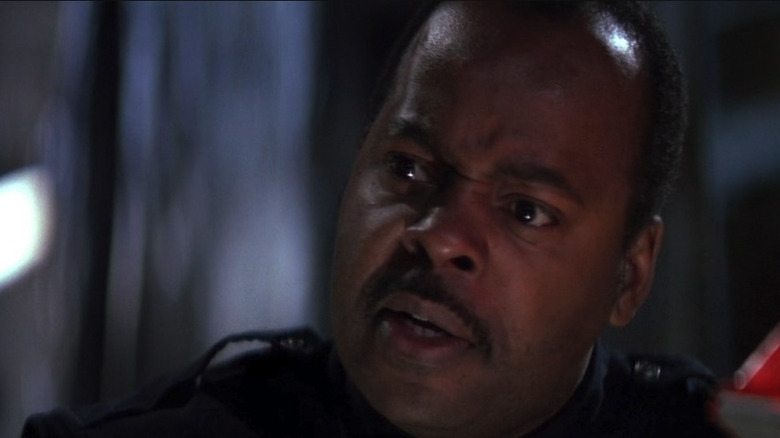 20th Century Studios
Reginald VelJohnson began acting in 1979, but he didn't land his first major role until 9 years later when he portrayed Sergeant Al Powell in "Die Hard." The camaraderie between a vent-crawling hero and a traumatized police officer is one of the best elements of the movie, and added some much needed emotion to the kickass action film.
VelJohnson has portrayed the character a few times throughout his career, most notably in "Die Hard 2," but also in the video games "Die Hard: Nakatomi Plaza" and "Die Hard: Vendetta." He told Comic Book that he "would like to play Al Powell again." Like most of us, the actor loves the original "Die Hard" film and Sergeant Powell, but he doesn't have a strong opinion about whether it's a Christmas movie:
"When I was filming the film 'Die Hard,' I didn't even think about it being a Christmas movie. I knew that there was a Christmas theme that was going on in the movie but it wasn't a major focus of the movie. And I never really realized that it was going to be a Christmas movie until the audience told me that it was. And when the audience said that it was a Christmas movie. I said, 'Yes and hell yes, it's a Christmas movie,' whatever you want to do."
Labeling the film a Christmas movie works in the actor's favor because the movie pops up on TV every Christmas and he's down with "whatever it takes to get these people to watch the movie."
Does it matter?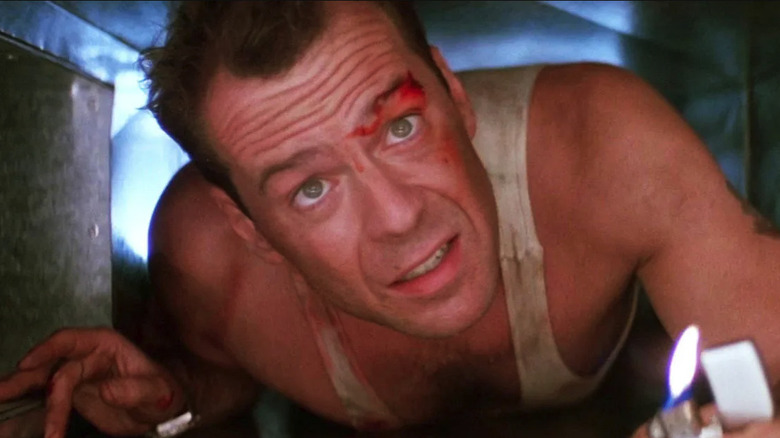 20th Century Studios
I have no opinion on whether "Die Hard' is a Christmas movie. Perhaps that's a controversial statement from someone who earns coin writing about movies, but let me explain.
First of all, I'm not going to say either opinion is wrong because I can understand both sides of the argument. After all, the only reason McClane goes to Nakatomi Plaza is to spend time with his estranged wife and then there's the "Ho, Ho, Ho" comment that McClane scrawls on the bad guy's sweater after taking his machine gun. So I can see why people think it's a Christmas film, but I also agree with Bruce Willis.
Die Hard" is undeniably a classic Bruce Willis flick, it's the one that made him an action hero, and the fact that it takes place during Christmas is pretty meaningless. It could be argued that the holiday is simply a plot device that produces a floor full of potential hostages for Hans and the gang. So I also understand why people believe it isn't a Christmas movie.
In the end, I'm not passionate enough about the debate to pick a side, but don't mistake that as an admission that I'm not enthusiastic about the actual movie. Like Reginald VelJohnson, I'm a big fan of the film, and I hope people keep watching it. If you prefer to watch it at Christmas, have at it, but "Die Hard" is a cinematic delight any time of the year.