Here's Where You Can Watch National Lampoon's Christmas Vacation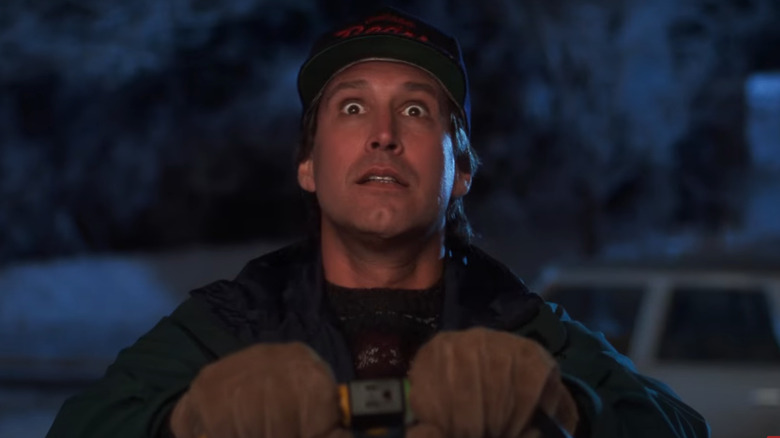 Warner Bros.
The festive season is almost upon us once again. And as we all prepare to partake in that special holiday tradition of pretending the world isn't imploding by zoning out to our favorite yuletide movies, the streaming services are gearing up to help us in our annual quest. This year, Santa will no doubt have to bring many of us subscriptions to one of the 700,000 streaming services to which we're not yet subscribed, just so we can enjoy our holiday favorites without handing over $20 for the privilege of purchasing a digital copy of each.
But before we venture out to navigate the densely populated hell-scape that is streaming in 2022, we're going to need some guidance. Where are our beloved favorites to be found amidst the chaos? Can we watch Kevin McCallister and Buddy's similarly delightful romps through New York in "Home Alone 2: Lost In New York" and "Elf" on the same service? Where can we witness John McClane's festive murderous rampage in "Die Hard?" And perhaps most importantly, is it even possible to stream the perennial classic that is "National Lampoon's Christmas Vacation?" 
If your Christmas movie watching schedule always includes the Griswold's wacky escapade, you're going to need to know where to unearth it this year. Thankfully, we're here to be your guide. Read on for all your "Christmas Vacation" streaming needs.
Find National Lampoon's Christmas Vacation on HBO Max and more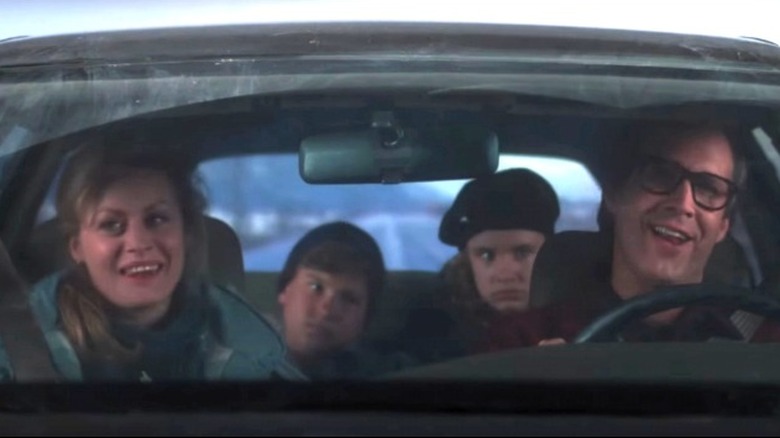 Warner Bros.
For those looking to check in on Clark Griswold and family, you're in luck. The movie is such a classic it's littered across the streaming-scape, providing plenty of viewing options — the easiest of which is via HBO Max. The film is owned by Warner Bros. and sits on the company's streaming service, ready for consumption with ease as long as you have a subscription. There's currently an ad-supported tier at $9.99 a month or an ad-free option at $14.99 a month. Otherwise, if you happen to be subscribed to TVision it's on there, too. If subscriptions aren't your thing, there are plenty of other options.
"Christmas Vacation" can be bought or rented through the usual suspects: Amazon Prime Video, iTunes, and AppleTV. But it's also available to buy/rent at some of the smaller services, including VUDU, Redbox, Microsoft, and Row8 (Roku's movie store). All these services are offering the film to rent at $3.99, except Row8 which has it at $3.49. If you're looking to purchase, all those services have the film for $9.99.
For those with cable subscriptions TNT and TBS also have "Christmas Vacation" available but you'll need your service provider login details. Cable subscribers can also watch the film over at amc.com or on the AMC apps beginning December 1.
My advice? If you're not signed up for HBO Max, you can currently get a Black Friday offer on the ad tier subscription where you pay $1.99 a month for three months. For slightly more than the cost of renting the movie, you can get three months of HBO Max, which includes "Christmas Vacation." And as long as you can stand the odd commercial, you've also gained three months of access to the Warner Bros. catalogue.