The Best TV Shows And Movies Coming To HBO Max In December 2022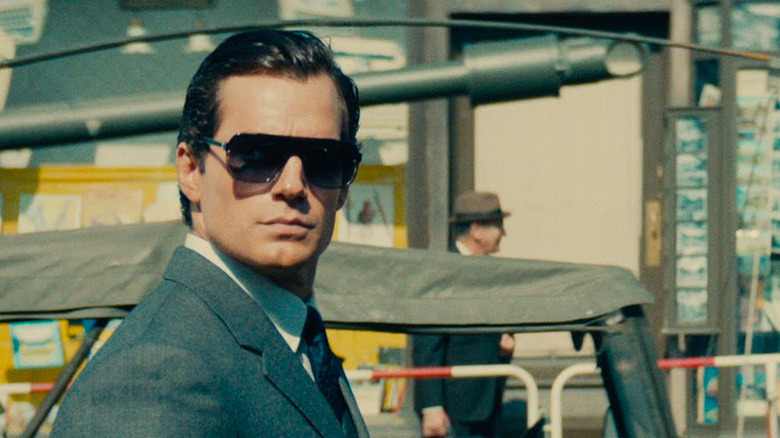 Warner Bros.
Are you someone like me who doesn't feel the need to pack December with a barrage of films filled with holiday cheer? Look, I watch "It's a Wonderful Life" every Christmas, but beyond that, my December doesn't change much in the way of what I want to spend my time watching (the same could be said for me in October, when I do not entirely devote my screen time to horror).
So, if you are one of these people and subscribe to HBO Max, they are packing their December with not all that much to celebrate the winter holidays. Yes, there is some programming dedicated to it, such as the "Adult Swim Yule Log," but the service is adding a bunch of new titles for you to enjoy, ranging from horror sequels to this year's Oscar contenders. I've spotlighted five films I think you need to catch up on this December (or just watch them again because they're great).
The Banshees of Inisherin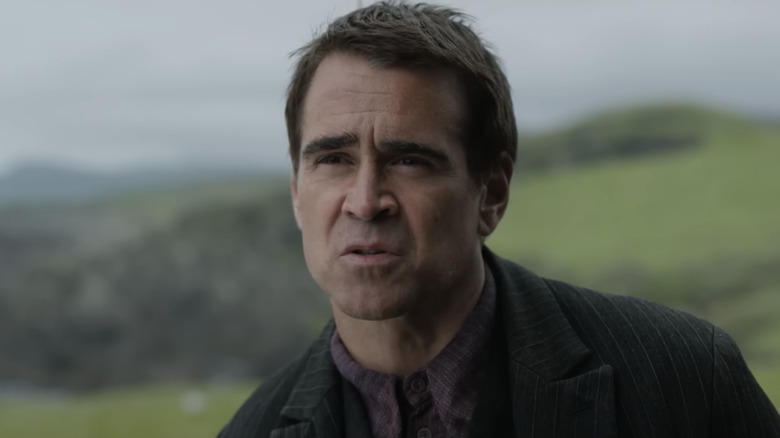 Searchlight Pictures
Part of me is a little sad to see "The Banshees of Inisherin" hitting HBO Max. Not because I don't want people to see it. Currently, Martin McDonagh's latest is my fourth favorite film of the year. The reason I am a little sad is the dwindling interest in theatrical moviegoing. "The Banshees of Inisherin" opened on October 21, 2022, and a month and a half later, it will already be available to see at home at no additional charge. I am glad that its being so readily available will drastically increase the number of people who will check out this fantastic film, but I believe this deserves to be seen on the biggest screen possible, which sadly doesn't matter to so many people.
"The Banshees of Inisherin" is a beautiful, haunting, and hilarious fable about two friends, played by Colin Farrell and Brendan Gleeson, on a small island off the coast of Ireland during the Irish Civil War. One day, Gleeson's Colm decides he no longer wants to be friends with Farrell's Pádraic, setting off a chain of events to make you reflect on what makes a successful life and whether it is important to leave behind any kind of legacy. The film reunites Farrell and Gleeson with their "In Bruges" director Martin McDonagh, and the result is a film arguably better than that sterling directorial debut. I would strongly suggest trudging out to your local cinema if it is still playing the film, but if not, enjoy "The Banshees of Inisherin" from the comfort of your couch this December.
Burn After Reading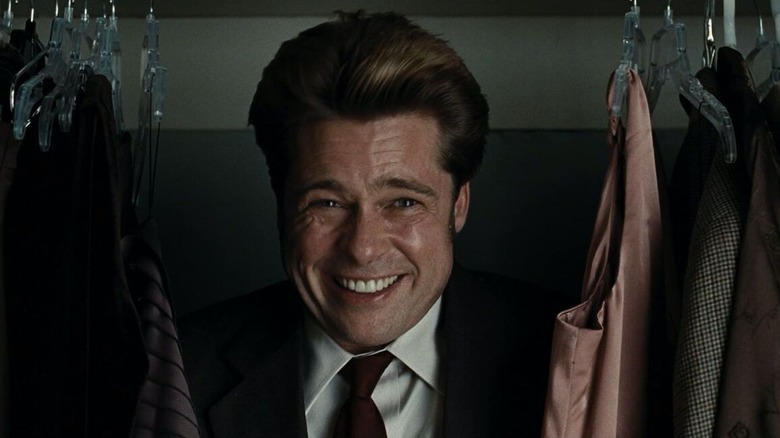 Focus Features
When I saw "Burn After Reading" in the theater back in 2008, that place was BUMPING. Every joke landed with full force; the audience howling at everything. In terms of theatrical comedies, it was one of the high points of my moviegoing life. So, when I found out that the low-level espionage comedy from Joel and Ethan Coen — which followed up their Best Picture-winning film "No Country for Old Men" — wasn't as embraced by everyone the way my theater did, I was quite surprised. This film is a sublime portrayal of a bunch of bumbling morons all trying to make a buck and a name for themselves. In that way, few films better exemplify what the United States is than "Burn After Reading."
As per usual with the Coens, the cast is stacked. George Clooney, Frances McDormand, Tilda Swinton, John Malkovich, J.K. Simmons, Richard Jenkins, and a truly transcendent Brad Pitt all take these ridiculous people that the film could so easily just mercilessly destroy and makes each one incredibly endearing. When I have revisited "Burn After Reading" in the subsequent years, I find it to be just as enthralling and hilarious as I did the first time. "You think that's a Schwin?!" still gets me. So, if you were one of those people left confused by this picture after the success of "No Country for Old Men," I urge you to give it another shot. There's gold here.
First Reformed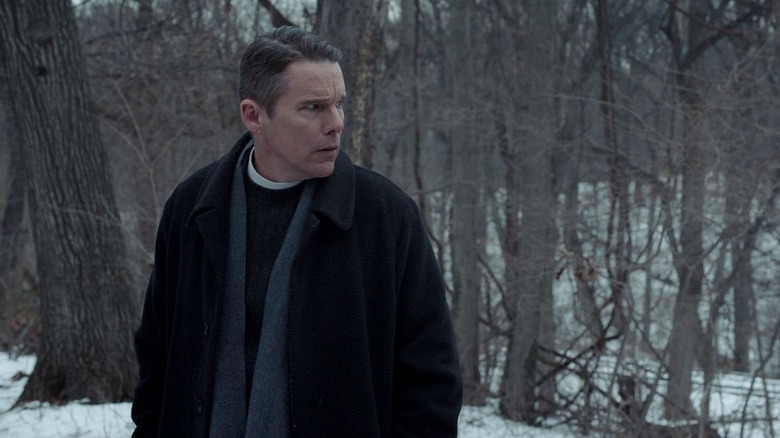 A24
I am still bitter that Ethan Hawke didn't receive an Oscar nomination for his performance in Paul Schrader's 2018 triumph "First Reformed." The director is no stranger to stories about internally tortured, lonely men, as he is the man behind "Taxi Driver," "Light Sleeper," and last year's "The Card Counter," that it's almost a joke at this point. But what can I say? The man understands these men, and "First Reformed" is one of his best works within that milieu.
Hawke stars as a pastor of a small church in upstate New York struggling with his faith, depression, and the state of the world, which comes into particularly sharp focus in regards to the climate crisis when he meets a young couple (Amanda Seyfriend and Philip Ettinger) who are expecting a child even though the father doesn't think children should be born into a world doomed to fail. Schrader taps into the existential dread of the modern era, where everyday people feel trapped in a collapsing world that they have no power to change, better than just about any other movie I've seen in recent memory. However, he is such a gifted storyteller that the film never finds itself stuck in the mud of its own misery to stop delivering a compelling and complicated character study, beautifully rendered by a never-better Ethan Hawke. This all may sound too heavy and depressing for some of you to check it out, but I promise you that engaging with those feelings still makes for a fantastic moviegoing experience.
Gone Girl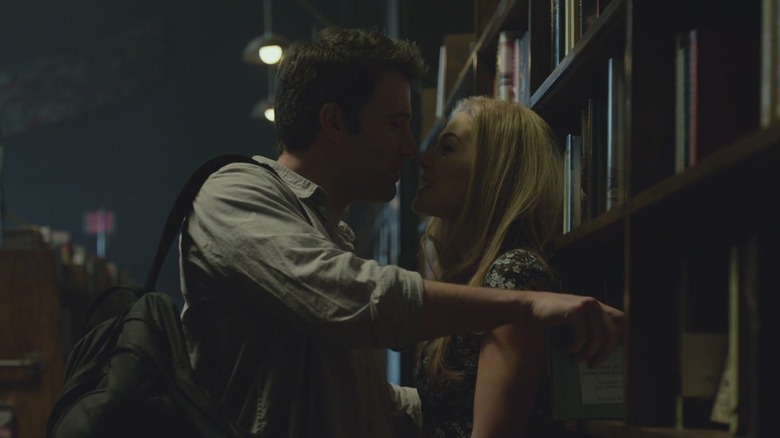 20th Century Fox
I am still amazed that David Fincher has not made a theatrically released film since his 2014 hit "Gone Girl," adapted from Gillian Flynn's bestselling novel. This movie made $369 million when it was released eight years ago, and even still, he had to head off to Netflix to continue making what he wants, which has resulted in a couple of TV series, "Mank," and the forthcoming "The Killer." Fincher is one of the best, most reliable American filmmakers we have, and "Gone Girl" stands among the man's finest work. It is the apex of the kind of movie that Fincher does better than anyone, taking a piece of material that could be seen as trashy, prurient, or low-brow and transforming it into the sleekest, most gripping A-picture you can imagine.
"Gone Girl," on the surface, is a typical airport novel thriller about a man (Ben Affleck) whose wife (Rosamund Pike) goes missing, and the common belief of the town and press is that he murdered her. While "Gone Girl" may not be at the very top of Fincher's filmography (because "Zodiac" exists), it does stand at the top of Ben Affleck's. No film has weaponized better what makes Affleck simultaneously charming and destructive better than this film, constantly making you reevaluate how you feel about his emotionally distant yet volatile character. He is expertly matched by Pike, rightfully nominated for an Oscar for her performance (though she probably should have won too). For as dark as "Gone Girl" could theoretically get, Fincher has too much fun telling this story, making it such an easy rewatch. And if you haven't rewatched it recently, now you have no excuse. It's right there on HBO Max.
The Man From U.N.C.L.E.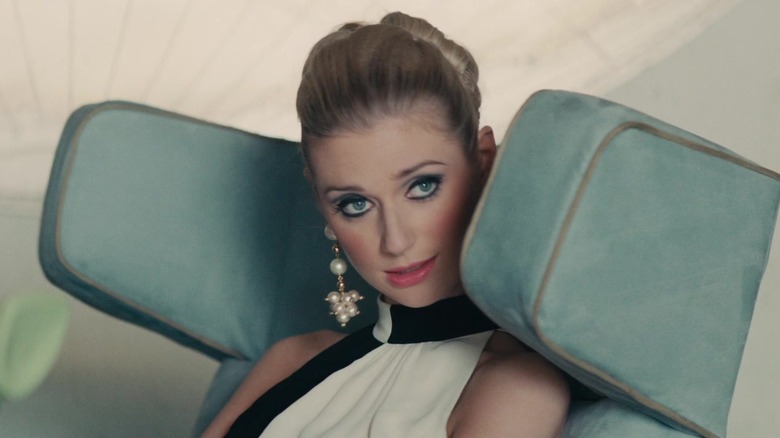 Warner Bros.
In our sad world of endless IP rehashing, I end up approaching A LOT of movies with a heavy dose of skepticism, which ends up being justified a lot of the time. So many movies get made just to make a brand relevant again rather than any true artistic impulse. Sometimes, though, there's a diamond in the rough, and a movie comes along that I couldn't have less interest in surprising me in such a delightful way. Sometimes they even come from filmmakers I am typically not a fan of. Guy Ritchie's 2015 adaptation of the 1960s espionage television series "The Man from U.N.C.L.E." is one of those diamonds.
This version of CIA agent Napoleon Solo (Henry Cavill) teaming up with KGB operative Illya Kuryakin (Armie Hammer) is some of the most stylish, sexy, and charming films to come out of Hollywood in a long time. Partly why it is so successful is that they didn't try to take this inherently '60s show out of the '60s, indulging in all of the glamor of the period. The two leads along with Alicia Vikander, Hugh Grant, and the incomparable Elizabeth Debicki all know exactly the right tone for this light-as-a-feather corker, and Ritchie scales back his in-your-face style to something far more appropriate for the period without losing his inventiveness in editing and pacing.
"The Man from U.N.C.L.E." tanked at the box office, making just $107 million on a $75 million budget, and I am still mad at all of you for skipping out on it. However, you can now make it up to me by checking it out this December.
Movies and Shows Coming To HBO Max in December 2022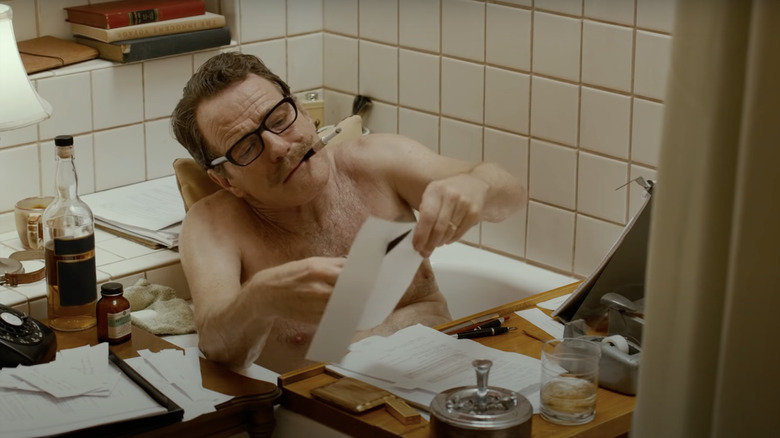 Bleecker Street
TO BE ANNOUNCED:
Random Acts of Flyness, Season 2 Premiere (HBO)
December 1
3:10 to Yuma, 1957
10,000 B.C., 2008
Black Sheep, 1996
Branson, HBO Original Docuseries Premiere (HBO)
Burn After Reading, 2008
Can't Hardly Wait, 1998
Cheech & Chong's Nice Dreams, 1981 (HBO)
Cheech & Chong's The Corsican Brothers, 1984 (HBO)
Cheech & Chong's Things Are Tough All Over, 1982
The Children Act, 2017 (HBO)
De Palma, 2015 (HBO)
First Reformed, 2017 (HBO)
Friends with Benefits, 2011
Gossip Girl, Max Original Season 2 Premiere
Madagascar: Escape 2 Africa, 2008 (HBO)
The Murdochs: Empire of Influence
Gone Girl, 2014 (HBO)
Green Room, 2015 (HBO)
Hellraiser III Hell on Earth, 1992 (HBO)
Hellraiser IV: Bloodline, 1996 (HBO)
Hellraiser V: Inferno, 2000 (HBO)
Hellraiser VII: Deader, 2005 (HBO)
Hellraiser: Hellseeker, 2002 (HBO)
Hellraiser: Hellworld, 2005 (HBO)
A Hollywood Christmas, 2022
Hook, 1991
Into the Forest, 2015 (HBO)
Krisha, 2015 (HBO)
The Maze Runner, 2014 (HBO)
My Fellow Americans, 1996 (HBO)
The Purge: Anarchy, 2014
Redemption, 2013 (HBO)
Reindeer Games, 2000 (Director's Cut) (HBO)
The Sea of Trees, 2015 (HBO)
Sesame Street's The Nutcracker, Max Original Special Premiere
Small Town Crime, 2017 (HBO)
Sort Of, Max Original Season 2 Premiere
Step Up All In, 2014 (HBO)
Step Up Revolution, 2012 (HBO)
Stomp the Yard, 2007
Stomp the Yard: Homecoming, 2010
Street Kings, 2008 (HBO)
The Tomorrow Man, 2019 (HBO)
Trumbo, 2015 (HBO)
Two Can Play That Game, 2001
Urban Cowboy, 1980
¡Viva Maestro!, 2022
Win Win, 2011 (HBO)
December 2
Blippi Wonders, Season 2B
Hank Zipzer's Christmas Catastrophe, 2016
Lellobee City Farm, Season 2
December 4
Under The Stars (aka Sous les étoiles), Max Original Premiere
December 5
His Dark Materials, Season 3 Premiere (HBO)
December 6
Amsterdam, 2022 (HBO)
Batwheels Holiday Special: Holidays on Ice
Bugs Bunny Builders Holiday Special: Looneyburg Lights
Sesame Street Mecha Builders Holiday Special: Yip Yip Tree Tree / The Snowman Scarecrow, Season 1
Unveiled: Surviving La Luz del Mundo, HBO Original Docuseries Premiere (HBO)
December 8
Doom Patrol, Max Original Season 4 Premiere
South Side, Max Original Season 3 Premiere
December 9
Silos Baking Competition: Holiday Edition, Special
Teen Titans Go! To The Movies, 2018 (HBO)
December 10
Atsuko Okatsuka: The Intruder, HBO Original Premiere (HBO)
December 12
December 13
The Banshees Of Inisherin, 2022 (HBO)
Meet the Batwheels: The Best Present in the World, Season 1
December 14
Selling the Hamptons
Serving the Hamptons
Queen of Versailles Reigns Again
Trixie Motel
December 15
Jugada Peligrosa (ex El Patrón del Balón, Goles Limpios Dinero Sucio), Max Original Premiere
December 16
Martin: The Reunion Special 2022
Ranch to Table, Season 3
December 22
I Hate Suzie, Max Original Season 2 Premiere
The Head, Max Original Season 2 Premiere
December 23
December 27
The Man From U.N.C.L.E., 2015 (HBO)
December 30
The Established Home, Season 2
This Place Rules, Original (HBO)