The Daily Stream: His House Is Better Than Your Favorite Horror Movie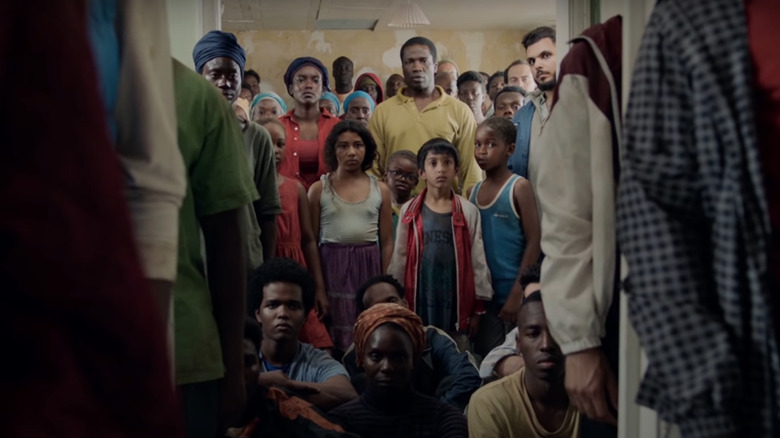 Netflix
(Welcome to The Daily Stream, an ongoing series in which the /Film team shares what they've been watching, why it's worth checking out, and where you can stream it.)
Spoilers for "Hereditary" ahead.
The Movie: "His House"
Where You Can Stream It: Netflix (US)
The Pitch: Bol and Rial are a couple who, along with their daughter, escape war-ravaged South Sudan in search of a new life in England. Once settled in their adopted country, the pair are forced to confront the harrowing reality of their journey as they try to fit into life in the UK. Living in a home provided by local authorities, Bol and Rial soon realize they aren't alone in their new house. The couple struggle with their new reality as they become increasingly haunted by their past, in time discovering they aren't quite as free of their history as they thought.
Why it's essential viewing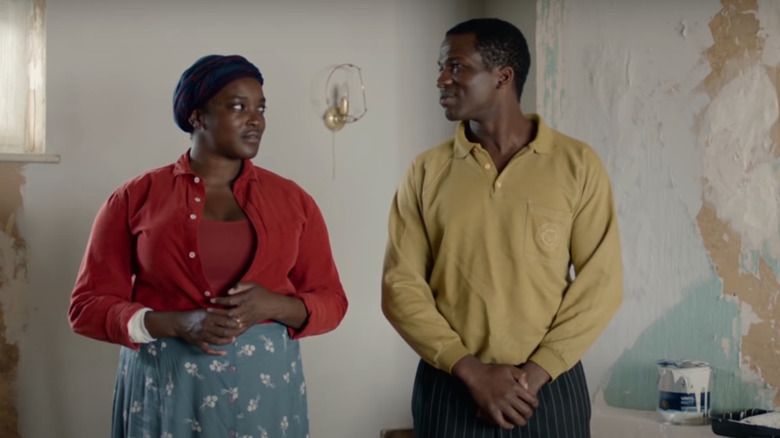 Netflix
Doing what even "Hereditary" couldn't, "His House" is a stunningly well-made film that allows its deeper themes to dictate the on-screen horror.
Hollywood has finally realized that horror is a reliably bankable genre at the box office. This year especially has been an impressive one for horror, with small-budget terror fests such as "Smile," "Barbarian," and the so-called "megaslasher" "Terrifier 2" all proving to be surprise hits. And with the awards fare of 2022 thus far proving disastrous in terms of box office returns, you'll likely see more filmmakers using horror as a way of getting funding for their films that might otherwise go the standard indie drama route.
Happily, there are plenty of examples of horror movies being perfectly serviceable vehicles for examining the human condition and going beyond the stereotypical jump scare. An excellent example is "His House," the debut film from writer/director Remi Weekes which hit Netflix back in 2020 after wowing at the Sundance festival that year. Unfortunately, it's no longer on UK Netflix due to the typically opaque licensing issues that often arise, but that should provide even more reason to check it out on Netflix US before it too suffers the same fate.
I'm not going to use the term "elevated horror" except to say that "His House" is a great example of why the term is redundant. What starts out feeling like a socio-political drama quickly evolves to encompass horror elements that are every bit as terrifying as the most celebrated examples of the genre. But what makes this film remarkable, setting it apart from any of the aforementioned horror successes of 2022, is that even when the horror ramps up, it never takes you out of the somber, unflinchingly gritty realism established from the start.
The cinematic reality of His House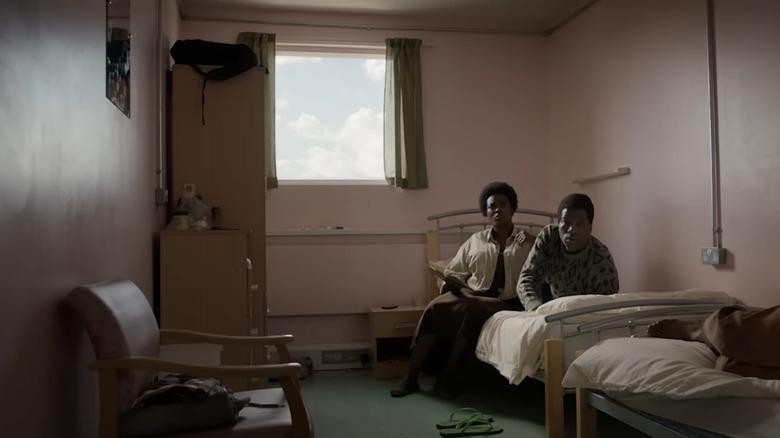 Netflix
From the moment the film opens, you feel as though you're witnessing something that actually happened. You're immediately thrown into the journey of refugees Bol (Sope Dirisu) and Rial (Wunmi Mosaku), who are attempting to flee a besieged South Sudan along with their daughter, Nyagak (Malaika Abigaba). The couple makes it to England via a hazardous journey across the English channel but loses their daughter in the process. As the couple is granted Asylum and try to assimilate to their new environment, they quickly realize that the horrors they witnessed on their perilous trip have followed them across the world and are now, quite literally living with them.
And while there are jump scares and suspenseful moments aplenty, the tale that unfolds never veers from taking a cold, sobering look at not only the immigrant experience but the effects of grief and shame and the power of facing them head-on. In that way, as all the best movies do, "His House" brings you into a world that feels consistently real. There's nothing that takes you out of the cinematic reality it establishes from the beginning, even when more fantastical elements are introduced — they're all there to serve the story of a couple coming to terms with their harrowing experiences.
A story worthy of being told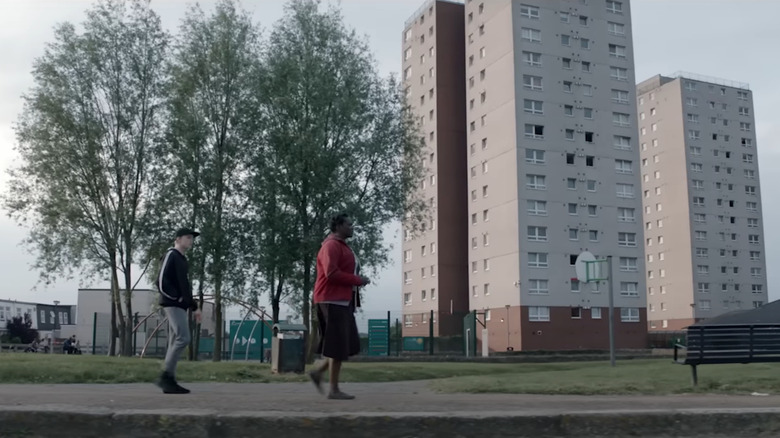 Netflix
For anyone that felt truly moved and unsettled by the themes of "Hereditary" only to feel let down when it turned out it was the devil all along. Anyone that loved "Barbarian" but laughed too much to stay scared when Justin Long's AJ started measuring the dank basement prison corridors to check his new-found square footage. "His House" won't let you down. Sure, there's a devil in "His House" but it's a devil of Rial and Bol's own making, and by extension a devil with real meaning.
All of this is why "His House is a great horror but if you can't do without a reason to think of it as "elevated," that reason is one that would elevate any film regardless of genre — its central theme is truly universal. Confronting head-on some horrific act or traumatic past experience eventually functions as a form of catharsis for the film's characters, and it's a truly moving thing to witness. Far from employing the "it's about trauma" meme that many a horror movie has used to give itself some superficial depth, this is a movie about traumatic experiences that feel truly real. The horror just happens to arise as a result of those experiences. That's something that goes beyond horror. It even goes beyond an examination of the immigrant experience or a convincing depiction of working-class England. It's something unmistakably human, and in that way, a story truly worthy of being told, in horror movie form or otherwise.