Star Wars Bits: Andor, Jabba's Palace, Yoda, Ahsoka Tano, Abbey Road, Life Day, And More!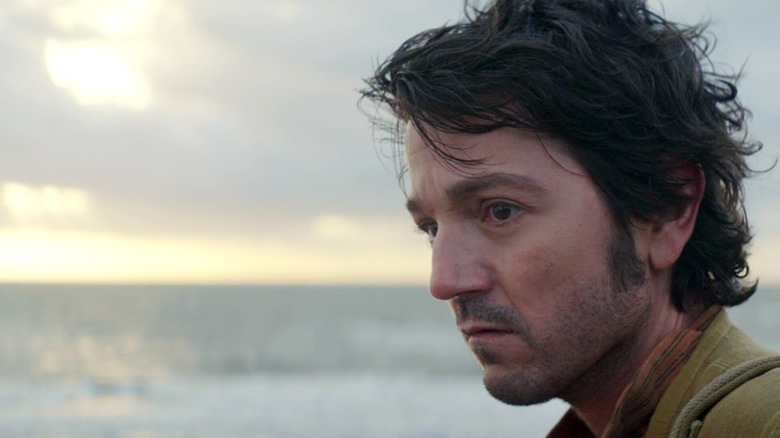 Lucasfilm
We may receive a commission on purchases made from links.
In this edition of Star Wars Bits:
"Andor" Reviews & Breakdowns
Marvel's Upcoming "Star Wars" Comics
Hasbro's Latest "Star Wars" Reveals
And More!
Andor reviews & breakdowns
Above, Nerdist's Dan Casey breaks down everything you might have missed in this week's episode of "Andor."
Next, Alex at Star Wars Explained shares his thoughts on "Daughter of Ferrix."
On Live Action Star Wars, Ralph and James discuss the penultimate episode of "Andor."
Marvel's upcoming Star Wars comics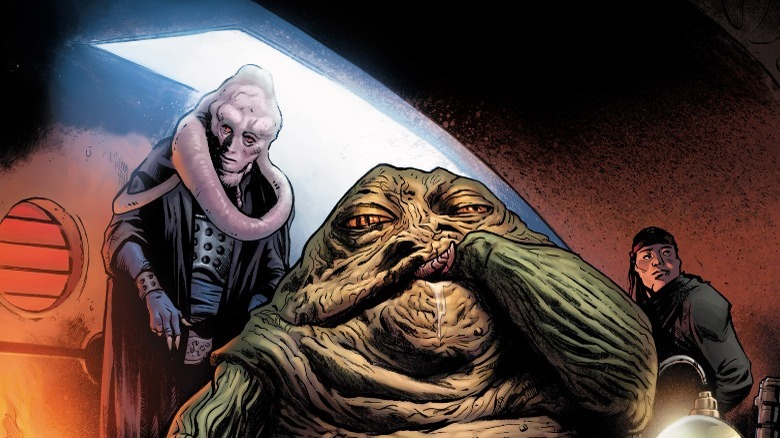 Marvel
Written by Marc Guggenheim and illustrated by Alessandro Miracolo with a cover by Ryan Brown, "Star Wars: Return of the Jedi – Jabba's Palace" #1 celebrates the 40th anniversary of "Return of the Jedi" with a series of one-shots that will spotlight Jabba the Hutt and fan-favorite characters from the film. Here's the synopsis for the issue, which arrives February 2023:
"Jabba's palace is one of many places to find the vilest of scum and villainy relaxing, wet their whistles and indulge their vices...who would ever want that to end? Well, SOMEONE has Jabba in their sights!"
In other comics news, "Star Wars: Yoda" #1, written by Cavan Scott and illustrated by Nico Leon with a cover by Phil Noto, arrives November 23. The miniseries finds Yoda in exile on Dagobah, reflecting on adventures of the past. Here's the synopsis for the first issue:
"Set during the High Republic era, a people known as the Scalvi are in danger. With no alternatives, a Scalvi child makes a desperate plea for help, hoping that someone on the Jedi Council heard and will answer the call..."
StarWars.com has an exclusive preview of the upcoming issue, which is also available for pre-order on ComiXology. 
Jedi Novel Archive: Ahsoka
Following the release of "Star Wars: Tales of the Jedi," Jedi Novel Archive has a refresher on the 2016 YA novel "Ahsoka" by E.K. Johnston.
Princess Mononoke and Ahsoka Tano
Speaking of Ahsoka Tano, Scotty Holiday has a video about how San from Studio Ghibli's "Princess Mononoke" influenced the character.
If These Walls Could Sing
Check out the trailer for "If These Walls Could Sing," a Disney Original Documentary about the most famous recording studio in the world, London's Abbey Road Studios. Directed by Mary McCartney, the documentary features interviews with "Star Wars" creator George Lucas and legendary composer John Williams, who utilized the studio to record numerous film scores.
"If These Walls Could Sing" is streaming on December 16 on Disney+.
Life Day - Star Wars Lofi
Are you a fan of lofi videos? The official Star Wars YouTube channel has a delightful Life Day-themed lo-fi video just in time for Life Day! While you're at it, check this Life Day ambiance video from Chase aka That Gay Jedi. 
The Chase - A Star Wars: Remnant Fan Film
SkyForge recently released "The Chase - A Star Wars: Remnant Fan Film," an animated short fan film from Ryan Fletcher. Here's the synopsis:
"A rebel strike against the Imperial dockyards at Nabal has failed. After a chaotic battle, one brave rebel pilot remains..."
Gentle Giant Jumbo Star Wars
The Black Series & The Retro Collection
The Black Series: Year in Review
Landspeeder Luke takes us through every mainline release in The Black Series from this year. 
This Week! in Star Wars
And finally, on This Week! in Star Wars, host Kristin Baver gives us the lowdown on all the latest news from that galaxy far, far away.
"This week in Star Wars, we get zen with Grogu in the brand new Studio Ghibli short, celebrate Life Day with LEGO, and find the 'One Way Out' in episode 10 of 'Andor' streaming exclusively on Disney+. Plus, Andy Serkis joins us to talk Kino Loy and his return to the Star Wars galaxy."