Why The Taxi Driver Sequel Never Happened, According To Robert De Niro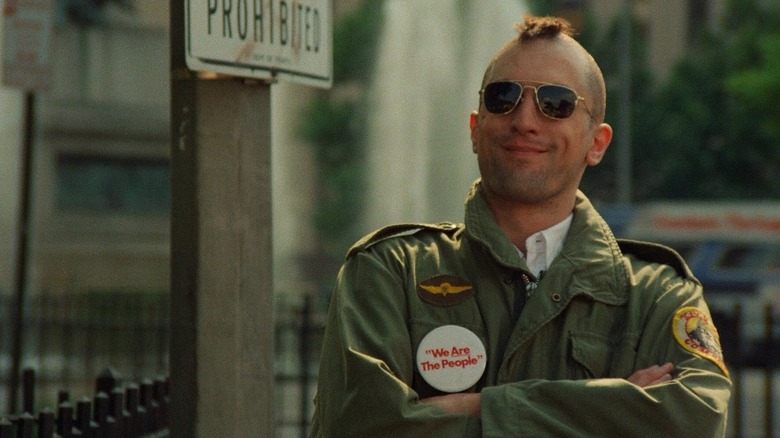 Columbia Pictures
In the upper echelon of film, Martin Scorsese's "Taxi Driver" remains in the conversation as one of the best movies ever made. The low-budget, ultra-violent affair was no easy task for Robert De Niro and co., but it has stood the test of time as an unwavering piece of game-changing cinema. Of course, success comes with its detractors. It's had countless rip-offs, some good and bad, including the Oscar-winning "Joker" film starring Joaquin Phoenix (which also featured De Niro). But one question has never crossed my mind, nor for many others. What is Travis Bickle, the titular character, up to these days?
Let me be clear: A follow-up to "Taxi Driver" would be the epitome of cinema reaching the end of its existence. I'm being facetious, but there would have to be a beyond-perfect reason to revisit that world. The film is a product of its time, painfully attached to the specific circumstances surrounding it. And would a sequel be even possible? Well, the ending certainly leaves it up for interpretation. However, De Niro, Scorsese, and screenwriter Paul Schrader never got that far on a sequel idea, for a reason.
'It just didn't seem to work'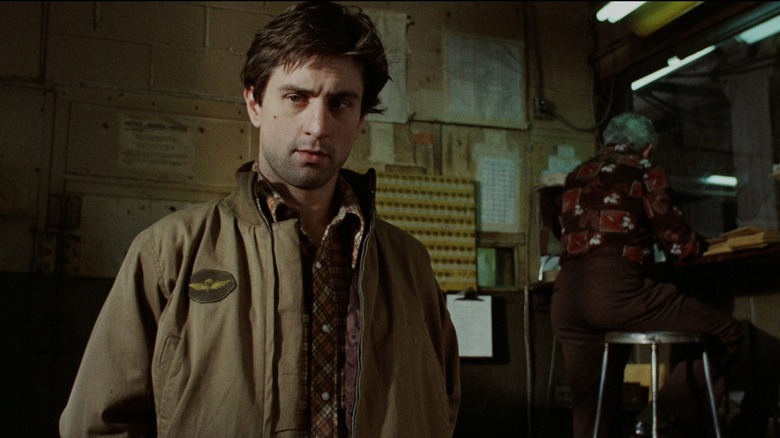 Columbia Pictures
De Niro caught up with GQ in 2019 — almost 45 years since the film's release — and discussed the possibility of a sequel to "Taxi Driver" set in today's sociopolitical climate. A sequel idea was floated around a long time ago, but it did not get enough traction:
"No. We talk about it, me and Marty [Scorsese] and Paul Schrader, and Paul took a shot at it, but it just didn't seem to work. It seems in theory that there's something you could come up with that would be interesting, but it just... you know, we'll see. There's no point doing it unless it was special and makes a comment on the times and adds to what that movie was."
On the surface level, a possible "Taxi Driver" sequel set in a different era of political strife seems admirable compared to the alternative. Perhaps Travis reacts in a volatile way to the state of the world once again, pushing him to the edge for good. But it would be impossible to replicate the cultural phenomenon to a comparable degree. I'd argue an imitation of the idea set in a modern world could work, instead of making "Taxi Driver" a *gulp* movie franchise.
If Scorsese and co. are on board with a sequel, I can't argue much there. Otherwise, "Taxi Driver" should stay put as a standalone and continue to serve as inspiration.