The Best Movies Starring The Ozark Cast You Need To See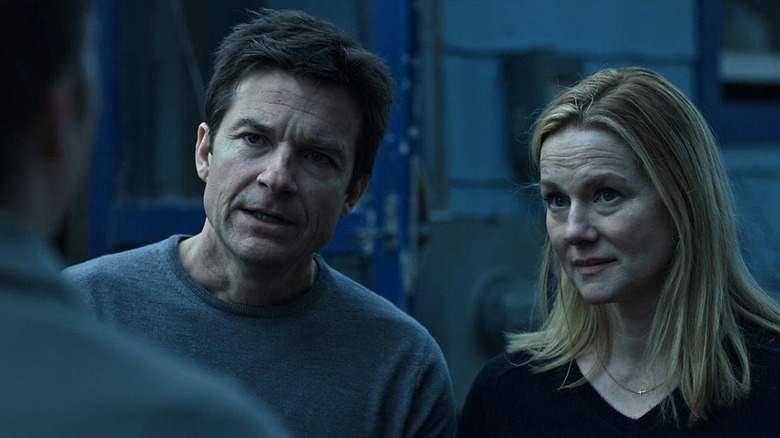 Netflix
"Ozark" is one of the best drama shows in recent memory. Although "Ozark" tested viewers' willingness to sit through disturbing content, it surprisingly took its familial storylines seriously. The combination of interpersonal family drama and complex criminal conspiracies made it one of Netflix's most unique shows.
"Ozark" follows the story of Marty Byrde (Jason Bateman), a selfish financial advisor who gets in over his head because of his involvement with a Mexican drug cartel. To pay back the cartel's lieutenant, Camino Del Rio (Esai Morales), Marty decides to move his family to the Ozarks and start a money laundering scheme. His wife, Wendy (Laura Linney), and children Charlotte (Sofia Hublitz) and Jonah (Skylar Gaertner) initially have no idea about his secret connections.
"Ozark" concluded earlier this year with its divisive series finale. One of the things that distinguished "Ozark" from its inception was the incredible cast. Here are some of the best movies starring the "Ozark" cast that you need to see.
Jason Bateman, The Gift (2015)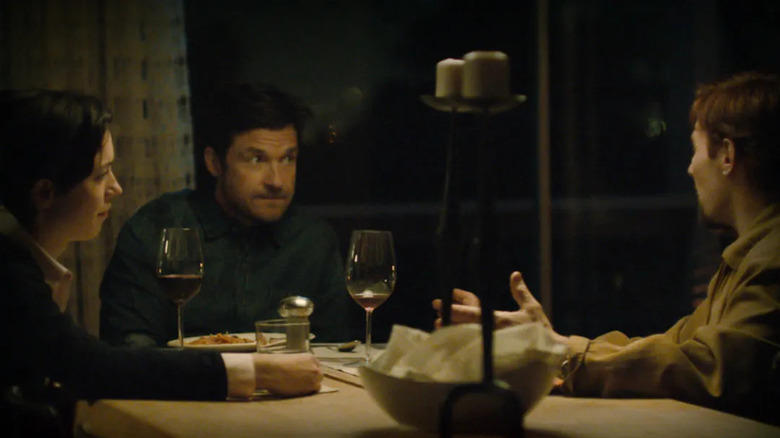 STX Entertainment
"Ozark" caught many viewers off guard thanks to Bateman's unnerving performance as Marty. Bateman is best known as a comedy star, so it was unusual to see him take on such a dark role. It's impossible to think about his comedic antics on "Arrested Development" after watching all of the manipulative techniques that Marty uses. However, it wasn't the first time that Bateman took on a villainous role.
Bateman co-starred in Joel Edgerton's 2015 directorial debut, "The Gift." Ironically, he plays a somewhat similar character as Marty. Simon (Bateman) is a well-adjusted businessman who moves with his wife, Robyn (Rebecca Hall), to a new home. Although Robyn thinks that she knows her husband very well, she discovers that there are some secrets from his past that he's kept buried. Robyn begins to unravel the truth behind her husband's lies when she encounters Gordo (Edgerton), a former classmate of Marty's whom he relentlessly bullied in school.
Bateman shed his comedic persona to play an unlikeable character. While Simon isn't physically threatening, he leverages his power and status to impose upon Robyn and Simon. While not everything about Simon is spelled out for the audience, Bateman implies an entire history of trauma.
Laura Linney, You Can Count on Me (2000)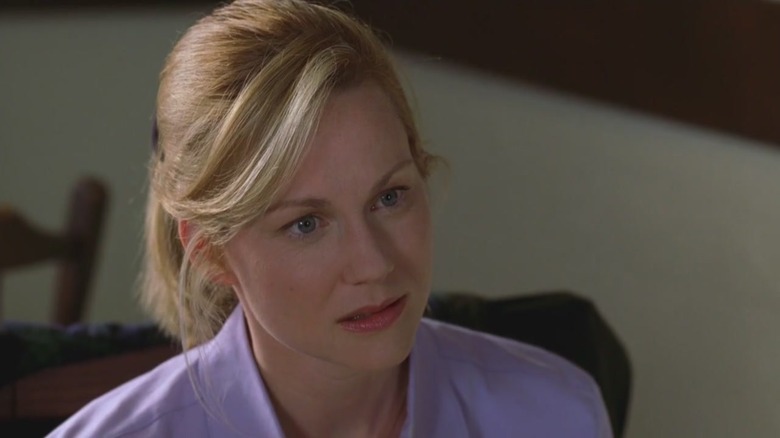 Paramount Classics
Wendy Byrde is the Lady Macbeth of "Ozark." While the audience initially has sympathy for Wendy because of her lack of foresight about her husband's double life, that fades as she quickly takes advantage of the situation and begins running things. Even though Linney is able to make Wendy a wholly unlikeable character, she generally makes the audience sympathetic to her. Her performance as Sammy in the 2000 drama "You Can Count on Me" is pretty much the polar opposite of her role in "Ozark." Linney is charming, relatable, and entirely sincere.
"You Can Count on Me" was written and directed by playwright Kenneth Lonergan. Due to Lonergan's background in theater, the film has the emotional specificity and intimacy of a stage production. That put pressure on the performers to make their roles stand out because there was such a lack of inventive filmmaking techniques. The film follows single mother Sammy (Linney) as she cares for her son, Rudy (Rory Culkin). Sammy's life is upended when her younger brother, Terry (Mark Ruffalo), returns to her life.
Linney makes Sammy's exasperation and loneliness heartbreaking. Even though she and Rudy never had the perfect relationship, it's moving to see them settle their differences.
Julia Garner, The Assistant (2020)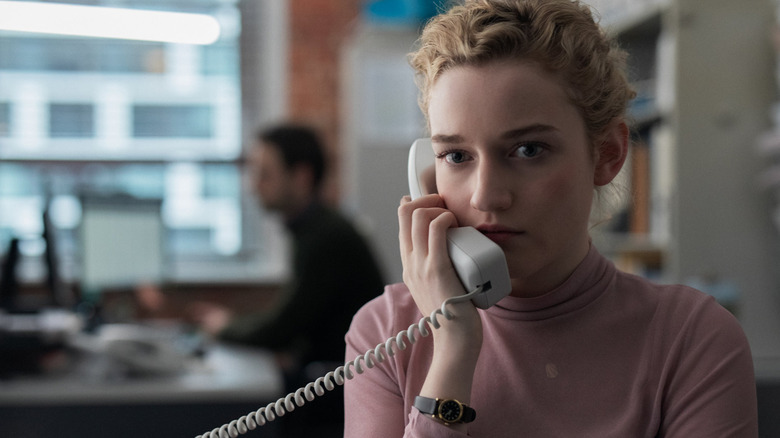 Bleecker Street
Julia Garner's foul-mouthed performance as Ruth Langmore is one of the standout performances in "Ozark." She's quirky, rude, and completely unpredictable, but it's impossible not to root for her. Although Ruth puts on the persona of a tough-as-nails showrunner, she has a surprising amount of depth. It's impressive to see how Garner adds new layers to her performance as the series continues.
Surprisingly, Garner's best film performance to date was playing a character who couldn't be more different than Ruth. Ruth always speaks her mind in "Ozark," but Garner stays quiet for most of "The Assistant." She stars as Jane, a novice junior assistant at a film production company in New York City. Jane suspects that her employer, a major film producer, has been sexually harassing actresses. However, she finds that it is difficult to speak out due to the unspoken code of silence in the industry.
Garner does a great job of expressing Jane's emotional state without dialogue. The entertainment industry silences brave women who attempt to speak out about abuse, and someone like Jane would be encouraged to stay silent about any illicit secrets. It makes sense for Garner not to be given a voice.
Charles Tahan, Frankenweenie (2012)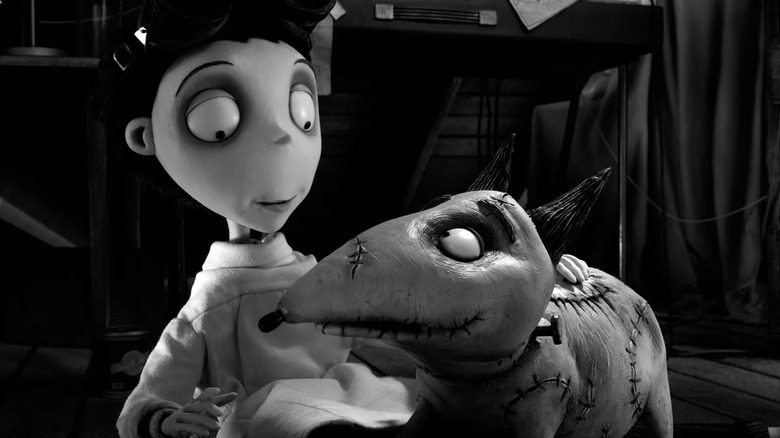 Walt Disney Studios
Wyatt Langmore (Charles Tahan) is one of the most charmingly awkward characters in "Ozark." Although Wyatt cares for his younger brother, Tree (Carson Holmes), he does not have many friends. While Wyatt is often thought of as just another one of the "troublesome Langmores," he's surprisingly more intelligent than anyone realizes. 
Tahan's best film performance is as a character somewhat similar to Wyatt. Victor in Tim Burton's "Frankenweenie" is an awkward, isolated young man who is viewed as an outsider. Victor's only friend is his dog, Sparky. After Sparky is killed, a heartbroken Victor is determined to bring his best friend back to life. In this inventive and heartwarming reinterpretation of the "Frankenstein" story, Victor tries to revitalize Sparky without causing any issues.
Although Tim Burton is known for his idiosyncrasies, "Frankenweenie" is remarkably sincere and touching. Tahan does a great job of making Victor seem like a relatable character despite his odd habits. Who wouldn't want the chance to bring back their favorite pet if they had the means to do so?
Tom Pelphrey, Mank (2020)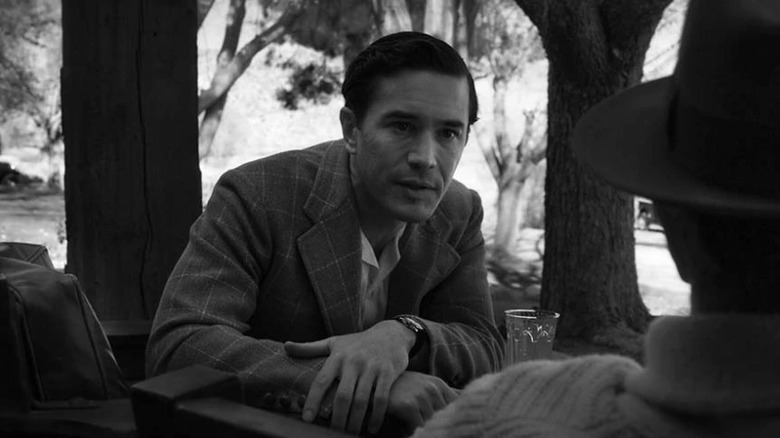 Netflix
After a brilliant first season, "Ozark" began to lose some viewers in Season 2. The show became so violent and shocking that it lost the sense of family that had made the first season so unique. However, that changed in Season 3 with the arrival of Wendy's younger brother, Ben Davis (Tom Pelphrey). Ben's mental health issues and charming personality turned "Ozark" into a heartbreaking story of siblings forced to look after each other. However, it wasn't the first time that Pelphrey was able to bring emotion to a project that wouldn't have been as effective without his involvement.
Pelphrey co-stars as the famous Hollywood screenwriter and director Joseph L. Mankiewicz in David Fincher's 2020 historical drama, "Mank." The film chronicles the production of "Citizen Kane" from the perspective of its screenwriter, Herman Mankiewicz (Gary Oldman). Herman draws inspiration from the life of the newspaper tycoon William Randolph Hearst (Charles Dance), which worries his younger brother, Joseph. The scenes in which Joseph comes in to check on his brother are moving. Herman is a bit of a cantankerous leading character, so having someone more plain-spoken makes the film's emotional core work better.
Esai Morales, Bad Boys (1983)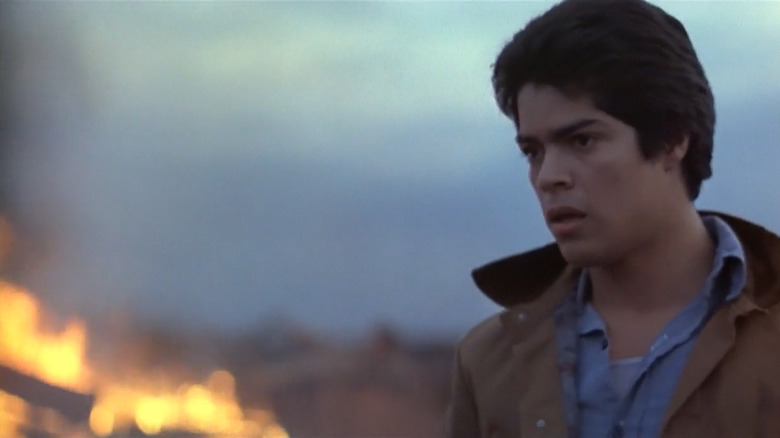 Universal Pictures
Camino del Rio is one of the most terrifying villains in "Ozark." Considering how many demented characters pop up throughout the series, that is saying something! Del's threats to Marty at the beginning of the first season do a great job of establishing the stakes of the series and making Marty's position unenviable. Del is prone to violence, but his imposing presence speaks for itself. It's hardly the first time that Esai Morales has appeared as a despicable, frightening character.
Morales co-stars as Paco Moreno, a young criminal in the 1983 coming-of-age film "Bad Boys." The film follows hoodlum Mick O'Brien (Sean Penn), who is drawn into a life of crime and imprisoned. Mick accidentally kills Paco's younger brother, which causes problems when they are locked up together. Paco swears to get revenge on Mick and psychologically tortures him. It's a frightening role because Paco can ruin Mick's attempt at redemption.
Del is so complex in "Ozark" because he encourages Marty to sacrifice his ethics. Similarly, Paco attempts to force Mick into unleashing his darker impulses.
Peter Mullan, Children of Men (2006)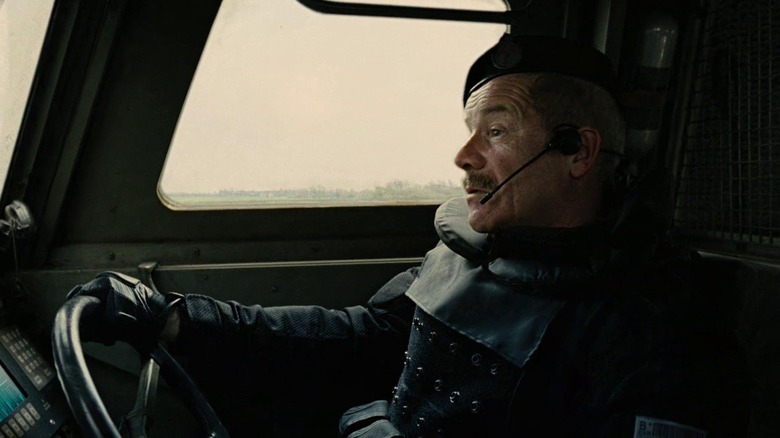 Universal Pictures
"Ozark" is so exciting because the characters do not fall within the traditional lines of good and evil. There are many characters whose actions are understandable, even if they end up harming other people. Jacob Snell (Peter Mullan) is one of those characters. Even though Jacob ends up being a thorn in Marty's side, he is as much a victim as he is a villain.
Mullan plays a similarly dynamic role in Alfonso Cuaron's 2006 science fiction masterpiece, "Children of Men." The film takes place in a dystopian future where no babies have been born in 18 years. After finding a pregnant woman, Theo (Clive Owen) decides to bring her to safety. He is forced to make some odd allies along the way, including Syd (Mullan), a corrupt cop.
Syd is a dynamic character. He's selfish, but he ends up helping Theo by smuggling them into secure territory. However, Mullan shows that Syd is willing to change his nature when he discovers the bounty on Theo's head. It takes a masterful actor like Mullan to become threatening at a moment's notice.
Damian Young, Birdman (2014)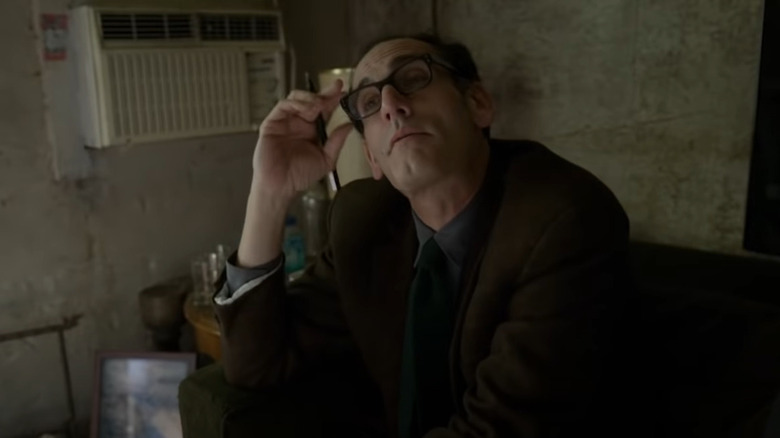 Fox Searchlight
Jim Rattelsdorf (Damian Young) is one of the most despicable characters in "Ozark." A political ally of Wendy's who helps her amass allies, Jim subtly encourages her to be more ruthless. Wendy becomes less empathetic as she spends more time with Jim. His careless nature is rubbing off on her. Young brings out the unlikeable nature of a modern politician. It's all just business to him, and he doesn't have time to care about the ramifications of his actions.
Young has a somewhat similar role in Alejandro Gonzalez Inarritu's 2014 masterpiece, "Birdman." The film follows former Hollywood star Riggan Thompson (Michael Keaton) as he seeks to put aside his past and reinvent himself on the stage. Although Riggan is intent on moving on, he is constantly reminded of all the times that he played the superhero "Birdman." This is clear in an early scene where he is questioned by Gabriel (Young), a reporter. Young does a great job of showing the manipulative nature of a journalist who is only interested in eye-popping headlines.
Harris Yulin, Scarface (1983)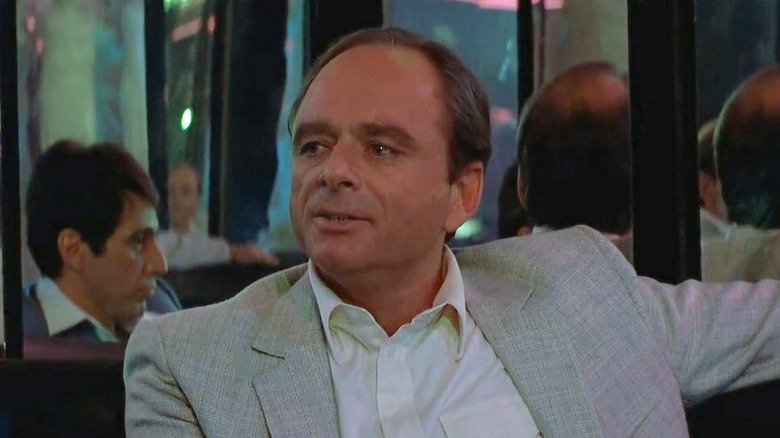 Universal Pictures
"Ozark" is frequently compared to "Breaking Bad" because both shows have a detailed understanding of the "war on drugs." The infrastructure of a drug cartel is quite complex, and "Ozark" does a great job of showing how these sorts of operations are funded. Brian De Palma's 1983 classic, "Scarface," explores how Cuban refugee Tony Montana (Al Pacino) rose to the top of the American drug trade to become a powerful gangster. "Scarface" features a terrific supporting cast that includes a face familiar face to "Ozark" fans. 
Buddy Dieker (Harris Yulin) is one of the most idiosyncratic characters in "Ozark." Buddy is the terminally ill owner of the Byrdes' home, and his rude behavior initially makes his new housemates unwelcome. Buddy adds a dark sense of humor to the series, as Buddy often reflects on death. Yulin adds a similarly morbid sense of humor to "Scarface" in which he appears as Mel Bernstein, a corrupt cop who ends up working for drug lord Frank Lopez (Robert Loggia). Yulin shows how a ruthless individual like Bernstein can leverage his skills to get ahead.
John Bedford Lloyd, Philadelphia (1993)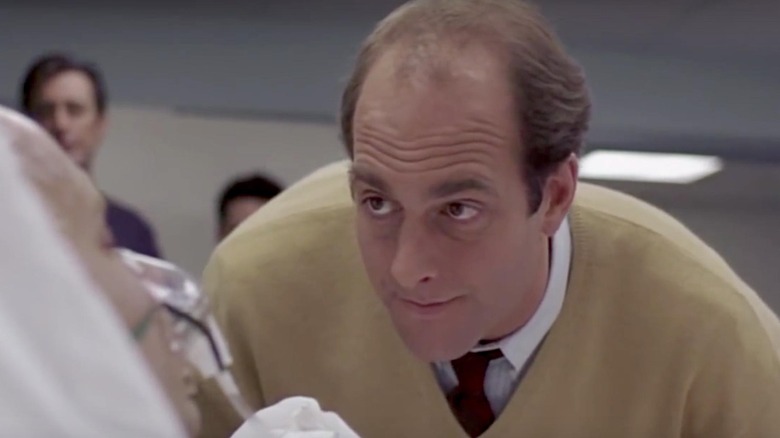 Tri-Star Pictures
Frank Cosgrove (John Bedford Lloyd) is one of the most intimidating characters in "Ozark." As the leader of the Kansas City Mob, Frank threatens the Byrdes' operation with the Navarros. Lloyd shows how Cosgrove's cruelty extends beyond his ruthless leadership. He has little sympathy for his son (Joseph Sikora). However, Lloyd is a veteran character actor with credits in all types of projects. In Jonathan Demme's "Philadelphia," he shows a much more empathetic side.
"Philadelphia" tells the tragic story of Andy Beckett (Tom Hanks), a talented lawyer who is diagnosed with AIDS. Andy is fired by his employers because he is gay, and his family grieves for him as he begins to feel the effects of the disease. Lloyd gives a moving performance as Andy's older brother, Matt. Even though Matt sees himself as Andy's protector, he shows his admiration for his brother's achievements during a moving scene in a hospital.
Glenn Morshower, Transformers: Dark of the Moon (2011)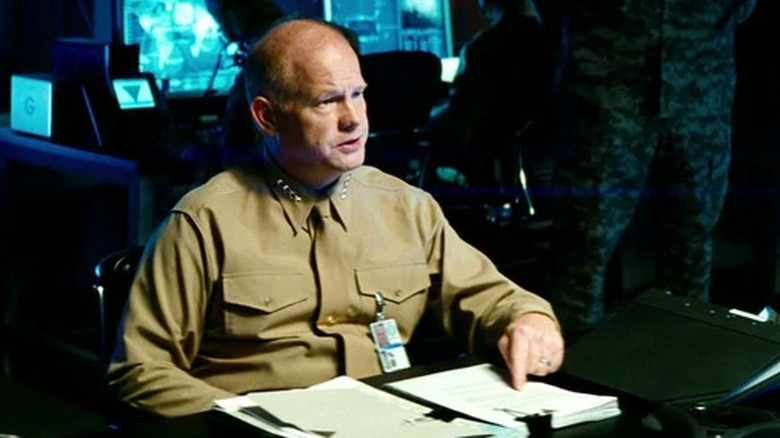 Paramount Pictures
If you've seen Glenn Morshower in anything, chances are he's probably playing a veteran military character of some sort. Some actors are simply really good at playing particular roles, and Morshower has appeared as powerful military leaders in projects like "24," "Black Hawk Down," "Pearl Harbor," and the "Call of Duty" franchise. Morshower is a commanding presence, which makes him perfect to play FBI Executive Assistant Director Graves in the riveting final season of "Ozark."
Morshower brings a sense of professionalism to even the goofiest projects. He has a recurring role as General Morshower in the "Transformers" film franchise. While 2009's "Transformers: Revenge of the Fallen" was a terrible sequel that did not do him any favors, 2011's "Transformers: Dark of the Moon" took itself slightly more seriously. "Dark of the Moon" excels in its final act, in which the Autobots and Decepticons battle it out in Chicago.  Michael Bay is often criticized, but he clearly has a lot of respect for members of the military. Morshower shows the brave spirit of America's veterans as he responds to the crisis.
Brad Carter, Black Mass (2015)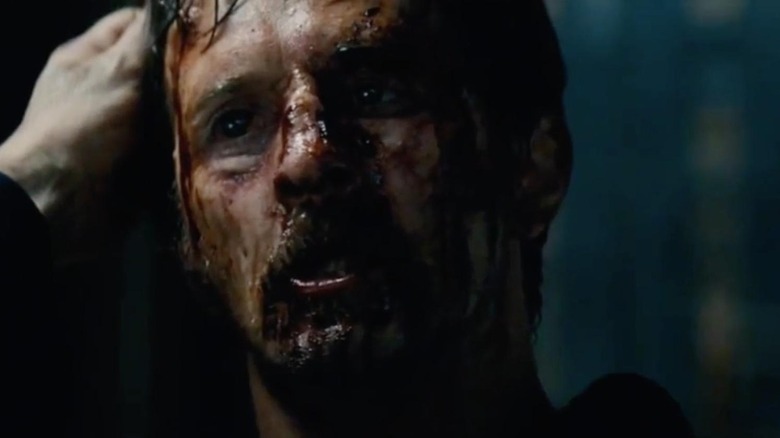 Warner Brothers
In Season 4, the Byrdes get caught up in a police investigation when they attract the attention of Deputy Ronnie Wycoff (Brad Carter). The cops are the last thing that they needed to deal with, and this storyline makes the final season even more intense. Carter is the type of veteran character actor who excels on "Ozark." He has a similarly intense role as John McIntyre in the 2015 crime drama "Black Mass."
"Black Mass" explores the rise and fall of the notorious gangster turned FBI informant Whitey Bulger (Johnny Depp). Bulger struggles with his loyalties, and he's faced with his indiscretions during an encounter with Winter Hill Gang informant John McIntyre (Carter). While it's a brief role, Carter is riveting and sells the legitimacy of the danger. It takes a truly menacing criminal to frighten someone like Bulger.
Richard Thomas, Taking Woodstock (2009)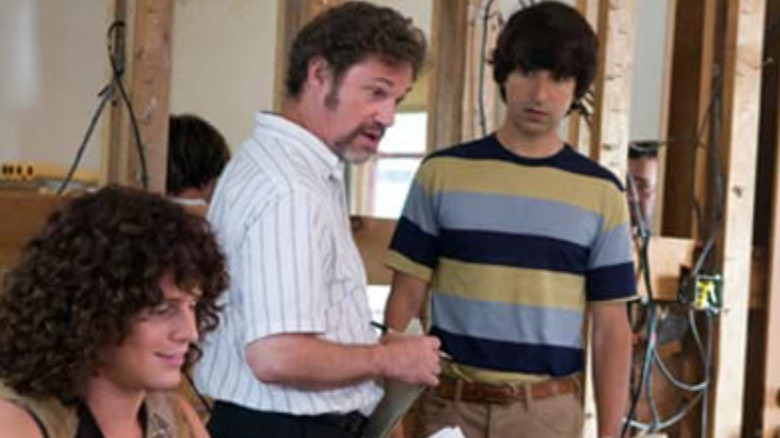 Focus Features
Wendy's traumatic childhood had been alluded to since the beginning of "Ozark," but Season 4 finally explores her upbringing by introducing her father, Nathan (Richard Thomas). Nathan is cruel and manipulative. He alludes to a chilling history of abuse. One of the most despicable aspects of Nathan's personality is his devotion to religious principles. Even though Nathan claims to be a Christian, he uses the Bible to justify his intolerable behavior.
However, Thomas shows a much different side of religious extremism in Ang Lee's 2009 biographical comedy, "Taking Woodstock." The film explores the origins of the most famous music festival in history and how it fundamentally changed a small community. There is a lot of awkward comedy when the hippies, musicians, and counterculture activists, and Thomas has a humorous role as Reverend Don, an older man who has no idea that this side of the culture even exists.
Joseph Sikora, Jack Reacher (2012)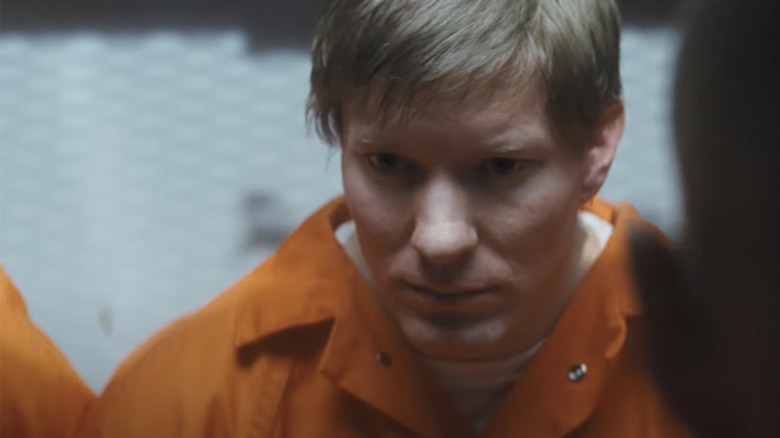 Paramount Pictures
Frank Cosgrove Jr. (Joseph Sikora) has a fascinating character arc in "Ozark." Although he is initially a blunt, simplistic character, Frank Jr. is humbled after being severely injured by Darlene Snell (Lisa Emery). Frank Jr. apologizes to Ruth for his abusive behavior, and it seems like he actually regrets his past actions. Sikora does an excellent job of subverting our expectations. He does this in the underrated 2012 mystery thriller "Jack Reacher."
Based on the acclaimed novel "One Shot" by Lee Child, "Jack Reacher" follows an ex-United States Army military police Investigator (Tom Cruise) who explores a deadly sniper attack in Pittsburgh. Even though ex-Army sniper James Mark Barr (Sikora) is the prime suspect in the case, Reacher believes that he is merely a pawn in a larger scheme. Sikora does a remarkable job of showing how Barr gets caught up in a sinister conspiracy. While he is by no means innocent, Barr is not responsible for the larger tragedy.
Marylouise Burke, Sideways (2004)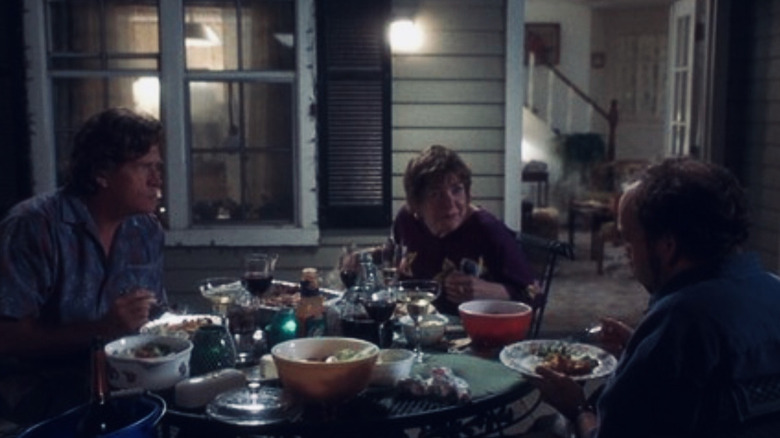 Fox Searchlight
Even though "Ozark" is one of the most intense drama shows of the last few years, there's a dark sense of humor that makes the series much more entertaining. One of the comedic high points occurs in Season 3 when Marty and Wendy decide to see therapist Sue Shelby (Marylouise Burke). Obviously, Sue is completely ignorant of their criminal activities, which only makes these awkward interactions funnier.
Burke has another great role that adds comedic relief to a more serious story in Alexander Payne's 2004 dramedy, "Sideways." "Sideways" follows failed writer Miles Raymond (Paul Giamatti) during an extended trip with his best friend, Jack Cole (Thomas Haden Church). While Miles sees this trip as an escape, he's forced to reckon with his loneliness when he's reminded of his failed relationships. This point becomes clear when he has an awkward encounter with his mother (Burke). Similar to her role in "Ozark," Burke adds a comical ignorance to her performance that makes Raymond more uncomfortable.