REDACTED Was Initially Taken Aback By The Request To Become The MCU's New Black Panther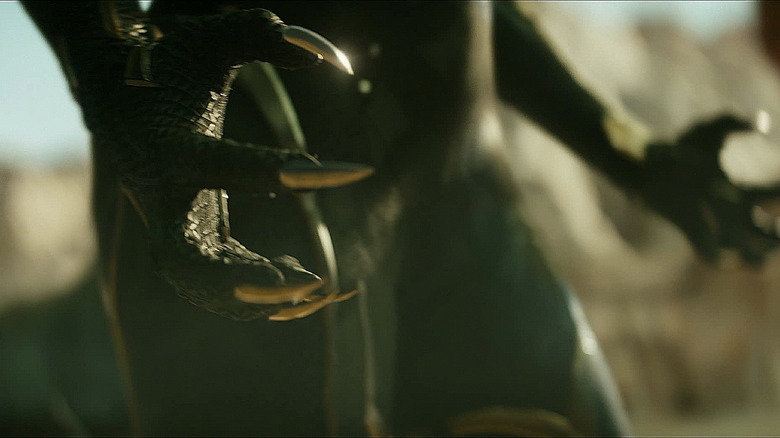 Marvel Studios
This post contains spoilers for the plot of "Black Panther: Wakanda Forever."
In August of 2020, the script for the next "Black Panther" movie was already written when the news hit that the beloved star of the first film, Chadwick Boseman, had passed away from colon cancer after being diagnosed four years prior. The tragic loss of the 43-year-old actor left the filmmakers behind "Wakanda Forever" in a tough spot: Were they to keep the plot the same and simply recast the role of T'Challa, or should they have T'Challa die and let another character take up the Black Panther mantle in the film?
As those who've seen the movie are now aware, director Ryan Coogler and his co-writer Joe Robert Cole chose the latter option. "Wakanda Forever" opens with T'Challa dying of an unspecified terminal illness, focusing on his sister Shuri (Letitia Wright) as she tries in vain to save his life. The rest of the film follows Shuri as she tries to move past the loss of her brother, eventually deciding to take his place as Wakanda's new Black Panther, despite having dismissed it as an outdated relic since her brother's death.
"[Shuri] just felt like the most organic storytelling choice," said Marvel Studios VP of Production & Development Nate Moore, speaking to Marvel.com. "We had a performer that we knew could carry that if she agreed to do it. We didn't really explore other options that thoroughly because this just felt like the right thing to do."
Rising to the challenge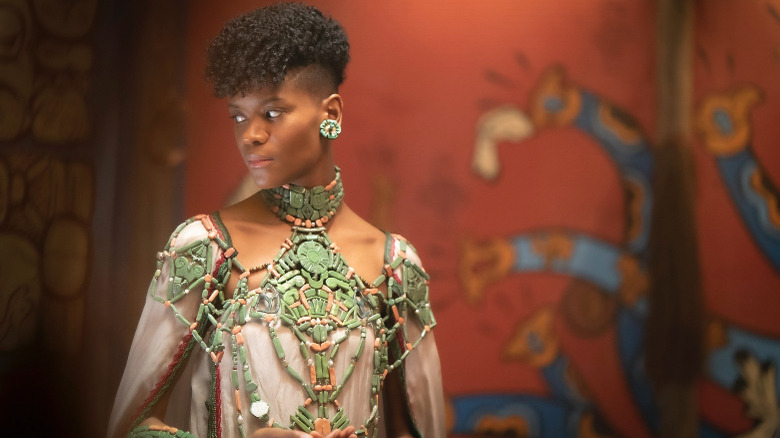 Marvel Studios
Although Wright was originally surprised and taken aback by the request to play the new Black Panther, Moore explained that she was definitely onboard: "While I'm not sure that she ever envisioned herself donning the mantle and carrying this film, she was 100% game." It was a tricky situation with no clear solution, but Wright gave it her all and delivered an exceptionally powerful performance. 
"She understood A, what it means to people generally, and B, I think what this franchise meant to Boseman, as an artist, and as a performer," Moore added. He admitted that it was "a big ask" for her to become the center of a franchise that was so defined by Boseman's standout performance, but that "she was game for it and has never blanched from that responsibility as a storyteller."
The result is a movie that sometimes feels a little strange. As /Film writer Josh Spiegel points out in his "Wakanda Forever" spoiler review, it often feels like Shuri's character is being noticeably altered to better fit a story that was clearly originally intended for T'Challa. It's hard to fault "Wakanda Forever" too much for this, of course, because of how impressive Wright's performance is, and how difficult a situation we know the film's cast and crew were in. It was a tough transition, but everyone involved with making "Wakanda Forever' handled it about as well as anyone could possibly expect.
"Black Panther: Wakanda Forever" is now playing in theaters.