Shooting Dressed To Kill On Location Was A Lesson For Nancy Allen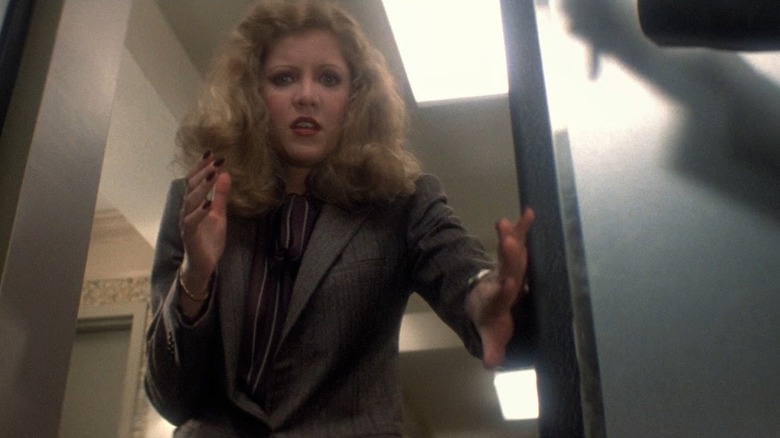 MGM
New York City during the 1970s was the hottest of messes. The metropolis was plagued by rising crime rates as white flight drove a chunk of the population to the suburbs. Unemployment soared. The two-day blackout of 1977 engulfed the city in darkness during a sweltering summer when David Burkowitz (aka the Son of Sam) was gunning down citizens at random. It was a terrifying time.
It was also a total blast. The disco era peaked at the celeb-stuffed Studio 54. The U.S. punk rock scene exploded at CBGB. Reggie Jackson joined the Yankees for a tumultuous tenure that resulted in two World Series victories. The city seemed to be thriving and falling apart at the same time, and this condition was captured in the multitude of movies that were shot on location there throughout the decade. In films as different as "The French Connection," "Three Days of the Condor," "Taxi Driver" and "Fame," you see an unruly Big Apple that has since been tamed and commercialized almost beyond recognition. You also get to see performances from fantastic actors who are clearly feeding off the city's frenzied energy. According to Nancy Allen, the streets of the city were more inspiring than any soundstage.
Capturing the chaos of a city in turmoil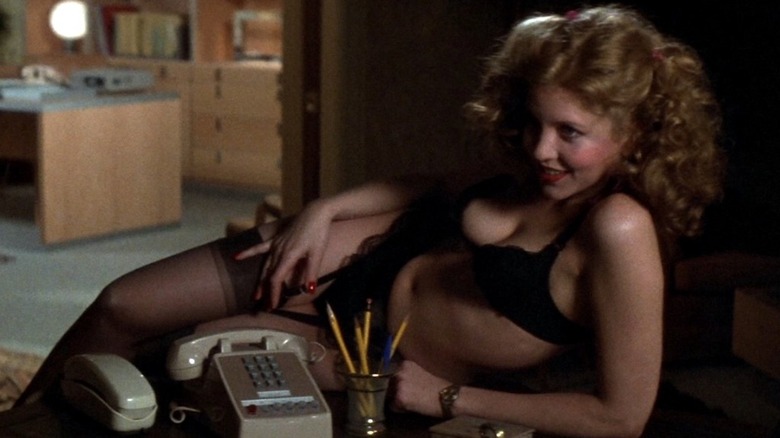 MGM
In a 2015 interview with The Wall Street Journal's Michael Calia, Allen, who'd moved to Hollywood when her career took off after appearing in Hal Ashby's "The Last Detail," enthused about getting to return to her hometown to shoot Brian De Palma's "Dressed to Kill." In contrasting the experience with filming on a soundstage, she said:
"[T]here's just no energy there, and so you're constantly having to create and recreate some sort of energy to make something come to life. New York is a rather energetic city, so there's immediately that hum that's under everything you do that really energizes, particularly when you're running around and it's a thriller. The city already has that kind of energy: fast-paced, on the go, running around. It really helped to energize the work, I think, and the intensity of what we were doing."
Indeed, "Dressed to Kill" is a masterfully constructed thriller that boasts a harrowing chase through the Times Square subway, and a taxicab sex scene that, according to Angie Dickinson in Laurent Bouzreau's behind-the-scenes featurette for the DVD, drew hoots and hollers from passing Manhattan motorists. You weren't going to capture that kind of danger and attitude in Toronto. It might be a cliche, on that was brilliantly lampooned in David Wain's "They Came Together," but New York City truly is a character in "Dressed to Kill." 42 years later, it's also a document of a chaotic metropolis that no longer exists.