Terry Gilliam Hoped Steven Spielberg Would Change The Studio's Mind About Brazil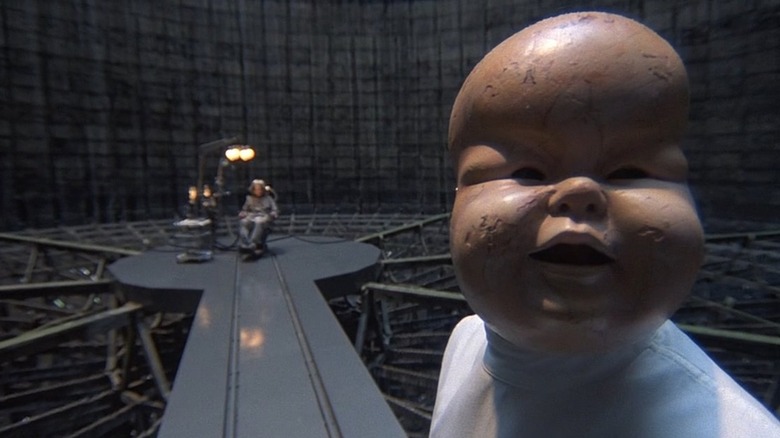 Universal
We may receive a commission on purchases made from links.
Terry Gilliam's "Brazil" was made under relatively harmonious conditions. Arnon Milchan's Embassy International Pictures gave the filmmaker what was then a generous $15 million budget for what was, on the page, a bleak comedy about bureaucratic tyranny and the looming threat of an unchecked surveillance state. Gilliam's 143-minute cut of the film was released sans incident in Europe during the first quarter of 1985, but, this being the pre-internet days, the overseas critical buzz didn't cross the Atlantic unless you were a plugged-in industry type or the most die-hard of "Monty Python" fans.
This was unfortunate because the domestic distribution rights to "Brazil" belonged to Universal Pictures, which was being run at the time by Sidney Sheinberg. As the company's President and COO, Sheinberg had successfully guided the studio through the New Hollywood revolution by advocating for a young Steven Spielberg and taking the counsel of his junior executives by making "National Lampoon's Animal House." His relationship with Spielberg was especially important. The director likely would've been fired from "Jaws" by any other exec for going over-schedule and over-budget, but Sheinberg stuck with his kid. In return, Spielberg pledged his loyalty to Sheinberg and the studio. His Amblin production company is still housed on the Universal lot.
Sheinberg saw a four-quadrant showman in Spielberg even when the burgeoning filmmaker was making financial under-performers like "The Sugarland Express." That's not nothing. As for Gilliam, he was a director who'd made an effervescent, escapist hit in "Time Bandits." "Brazil" wasn't "Time Bandits." It was a film dense with darkly funny visuals and nimble wordplay from world-class playwright Tom Stoppard. It was also very long and capped off with a nihilistic ending. So when Sheinberg called for a massive re-edit, Gilliam tried to head him off by appealing to the exec's golden boy.
Terry Gilliam goes to war with Universal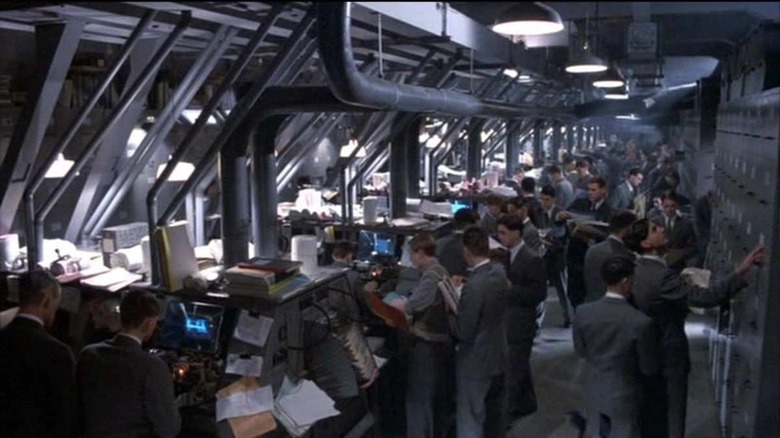 Universal
If you're at all interested in the behind-the-scenes drama of "Brazil," you owe it to yourself to read "The Battle of Brazil," a definitive text on the subject authored by the Los Angeles Times' longtime film columnist Jack Mathews. There, you'll learn of Gilliam's hilariously public assault on Sheinberg and Universal, which included insouciant, full-page ad buys in Variety imploring the studio to release his film in its uncut form. Gilliam ultimately won this battle thanks in large part to Mathews' support and a full-throated rave from the Los Angeles Times' chief film critic Kenneth Turan.
What you won't learn is that Gilliam attempted to curry favor with Spielberg, who, with a word, could've changed Sheinberg's mind. In an interview with Perspective, Gilliam revealed that, after a screening for the Universal suits that left execs with "knotted backs of necks, red with anger," he showed "Brazil" to Spielberg, who loved it. Three years earlier, Spielberg had gifted Universal with what was then the top-grossing movie of all time in "E.T. the Extra-Terrestrial." No one had more pull at that studio, or in all of Hollywood, than Spielberg.
Spielberg remains above the fray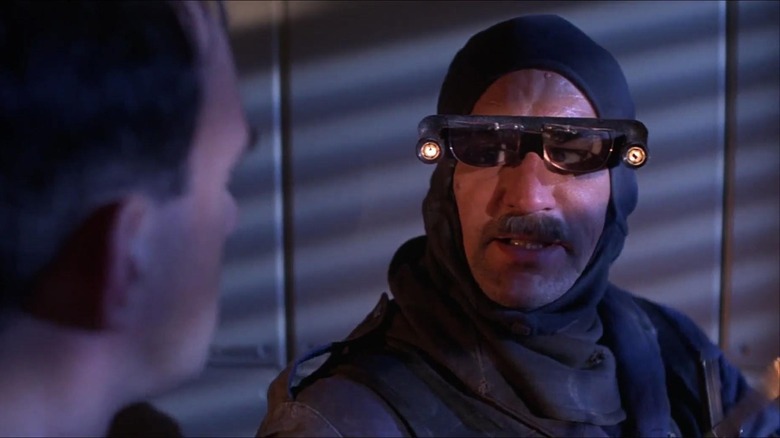 Universal
According to Gilliam, "I showed it to Steven who just was blown away by the movie. And I was hoping he was going to put a good word in, but it didn't quite work that way." Gilliam didn't elaborate in the interview, but it seems disappointing at first to think that Spielberg apparently didn't have the back of a fellow auteur. He could've put himself out front like Martin Scorsese and Quentin Tarantino have done on occasion with difficult-to-market movies in the U.S., but that's never been his style.
And that's fine. Spielberg is a diligent artist whose time is forever at a premium. Also, the darkness of "Brazil" clashed tremendously with his cheery, populist aesthetic. And it worked out in the long run. Gilliam's intransigence forced Universal to release a filmmaker-approved 132-minute cut in the U.S., while his final cut was ultimately distributed by The Criterion Collection. He even got to tack on Sheinberg's 94-minute "Love Conquers All" cut. There are miscarriages of cinematic justice out there (e.g. Orson Welles' scrapped cut of "The Magnificent Ambersons"), but this, happily, isn't one of them.