Everything We Know So Far About Emma Stone's Next Movie With The Favourite Director Yorgos Lanthimos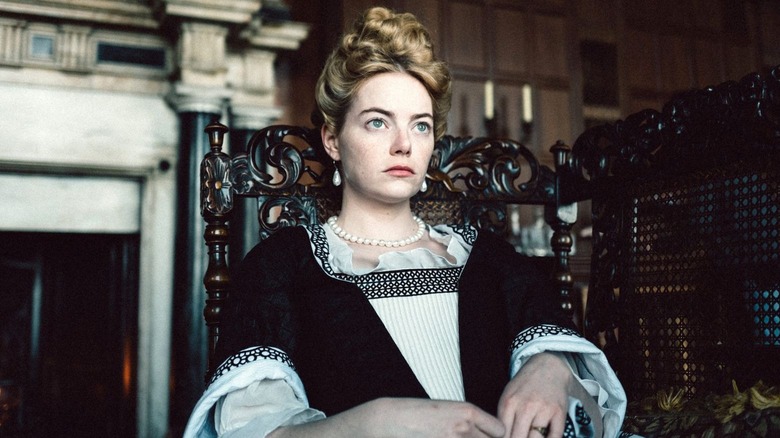 Fox Searchlight Pictures
Acclaimed filmmaker Yorgos Lanthimos, known for his work in Greek cinema and the Academy Award-winning period dark comedy "The Favourite," is getting ready for his next big project. The filmmaker, who has multiple credits under his belt, including the Academy Award-nominated "The Lobster," award-winning "Dogtooth" and "The Killing of a Sacred Deer" is reuniting with production company Element Pictures, with some of Hollywood's biggest names roped in to star. 
While the film's plot is being kept under wraps, we do know the movie, titled "AND," has a captivating star cast, including actress Emma Stone, who has collaborated with Lanthimos before. Here's everything we know about "AND":
What we know about the cast and crew of AND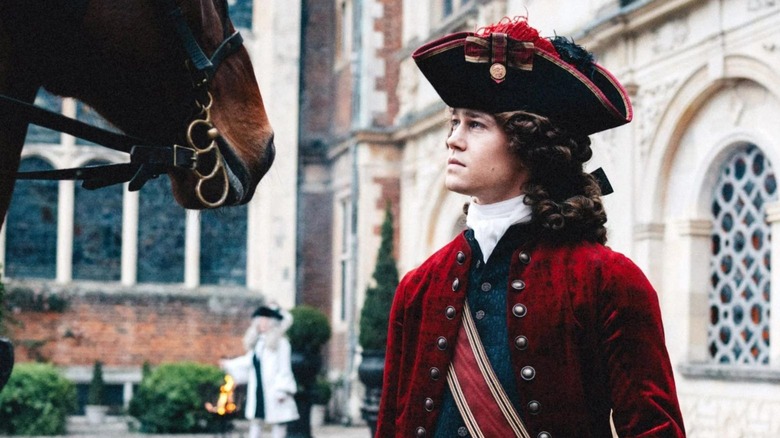 Fox Searchlight Pictures
Lanthimos will reunite former co-stars Emma Stone and Joe Alwyn for the first time since his 2019 period drama "The Favourite," which earned the actress an Academy Award nomination. Stone recently wrapped filming on Lanthimos' upcoming female Frankenstein dramedy "Poor Things," which is presently in post-production. Alwyn was last seen in "The Stars at Noon" and Hulu's "Conversations With Friends," an adaptation of Irish author Sally Rooney's best-selling novel of the same name.
Other cast members include actor Jesse Plemons, who was recently nominated for an Academy Award for his performance in Jane Campion's "The Power of the Dog." Willem Dafoe will also star, and was just seen in Guillermo del Toro's "Nightmare Alley," and also reprised his role as Green Goblin in "Spider-Man: No Way Home." 
Actress Margaret Qualley, who is known for her stellar performances in "Maid" and "The Leftovers," is also set to join the cast. Lanthimos has picked an incredible lineup of actors to star in "AND," and as always, fans can expect nothing short of magnetic performances from them. If there's anything we've learned from Lanthimos' movies, it is that no film of his is straightforward. His quirky brand of cinema is only to benefit from a group of actors who sink their teeth into every role they take on.
What we know about the creative team behind AND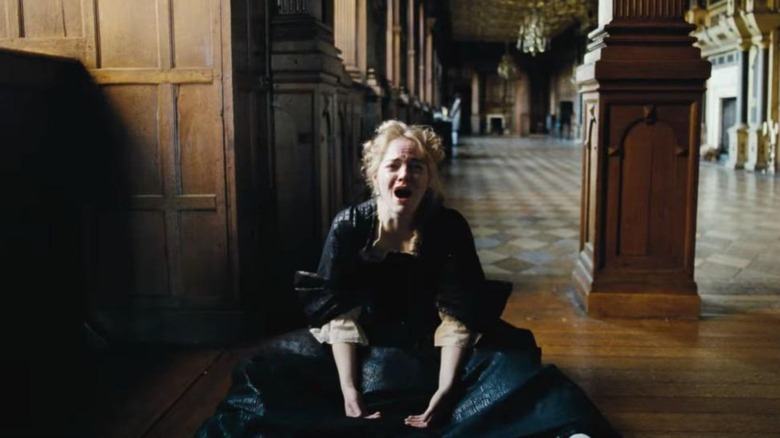 Fox Searchlight Pictures
Lanthimos reunites with Element Pictures, Searchlight, and Film4 following their collaboration on "The Favourite" and the upcoming "Poor Things," which is being described "Victorian tale of love, discovery and scientific daring." It is an adaptation of Alasdair Gray's novel of the same name. The script for "AND" is being developed by Element Pictures and Film4, and it is penned by Lanthimos and his "The Lobster" collaborator Efthimis Filippou. Ed Guiney and Andrew Lowe of Element, along with Kasia Malipan and writer-director Lanthimos will produce the film. Ollie Madden and Daniel Battsek of Film4 are serving as executive producers.
A statement from Searchlight Pictures Presidents David Greenbaum and Matthew Greenfield praises Yorgos for conceiving "AND", describing it as a "truly original project that sets his work apart." So far, we've witnessed Lanthimos' eccentric filmography and the way his surreal, intricate stories teeter on the edge of comedy (but not entirely) and often contain elements of surprise. "AND" is quickly shaping up to be one of his most star-studded, anticipated projects yet, and we can't wait to see what it's all about.