Why George Clooney And Steven Soderbergh Pushed To Start Warner Independent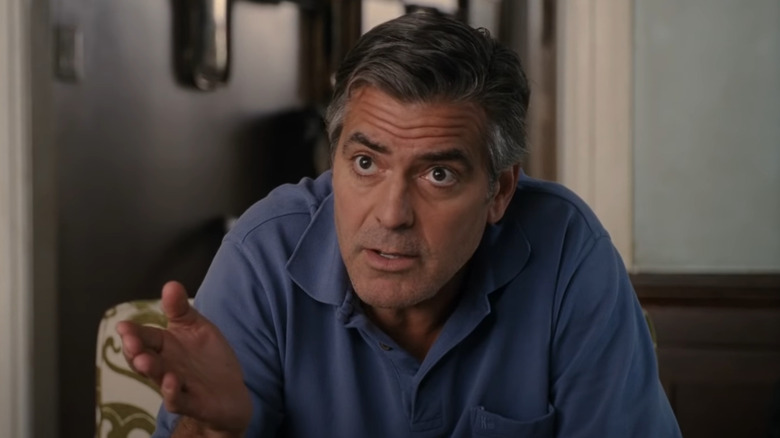 Searchlight Pictures
Alongside being a movie megastar, George Clooney has always had a penchant for smaller, less commercially ambitious films. For every "Gravity" and "Ocean's Eleven" there's a "Solaris" or a "Good Night, and Good Luck." The latter of those, released in 2005, was a product of Clooney and Steven Soderbergh's Section Eight Productions — a relatively short-lived production company responsible for the "Ocean's" franchise as well as smaller productions like "Syriana".
The company was shuttered in 2006, with Clooney leaving to start his current production company, Smokehouse Pictures, with his "Good Night, and Good Luck" co-writer and producer Grant Heslov. But for a while, Clooney and Soderbergh's joint venture was churning out an impressive slate of films, some of which proved successful both commercially and critically. But it was the smaller movies that its co-founders were particularly interested in. The two struck a deal with Warner Bros. to make relatively low-budget films in exchange for, as Variety reported, "minimal creative interference."
Enter Warner Independent Pictures — a special division of Warner Bros. dedicated to producing indie fare. None of it would actually be indie, because ... Warner Bros. But the important thing was the films looked and felt like indie movies. Even more importantly, they had budgets that resembled independent projects. All of which made the division the perfect fit for Clooney and his cohort when it came time to distribute their more artistic efforts. No wonder, then, that the actor was lobbying for the creation of Warner Independent. But it turns out there was more to it than that.
'We needed a place to go'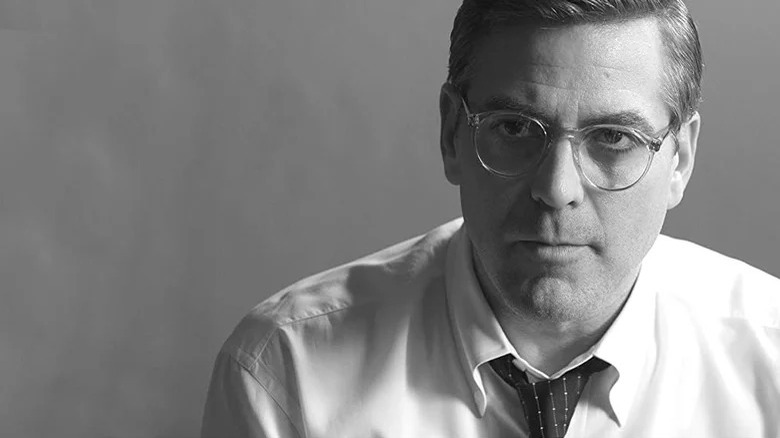 Warner Independent Pictures
The genesis of Clooney and Soderbergh's own production shingle goes back to their first collaboration: 1998's "Out Of Sight." After completing the movie, the two conceived of Section Eight before debuting their company with a bang, dropping "Ocean's 11" in 2001 and promptly raking in $450 million at the worldwide box office. But what followed was a much more diverse slate of films, including "A Scanner Darkly" and of course, "Good Night, and Good Luck."
Both were distributed by Warner Independent, which was focused on films with budgets that rarely broke the $20 million mark. Section Eight's "Good Night, and Good Luck," which is now becoming a TV series at AMC, was a perfect fit for Warner's new division. And Clooney wasted no time in tapping the studio for help with his historical drama, which he was due to direct and star in. The actor, responding to a question from his frequent co-star Matt Damon about the rise of streaming, said in Interview Magazine:
"Part of the reason why [Steven] Soderbergh and I pushed to start Warner Independent was because we needed some place to go where we could make movies that we liked to do, because honestly, if you go to big Warner Bros. and say, 'I'm going to shoot Good Night, and Good Luck for $7 million,' they can't really conceive of doing a film for that amount and then spending $40 million on the marketing campaign."
A safe house in a pre-streaming world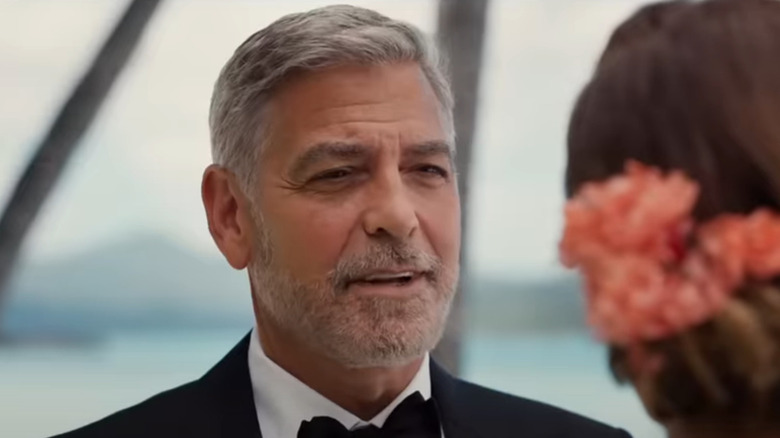 Universal
Warner Independent represented a safe house for creatives such as Clooney and Soderbergh, who it seems were also concerned about the future of their industry. As Damon says in the same piece, the proliferation of streaming and downloads suddenly meant "the movies that were our bread and butter don't have a DVD coming behind." The loss of that dependable revenue stream was always going to make producing non-commercial movies more difficult. That's something Clooney seemed all-too aware of when he pushed Warner Bros. to start their "independent" arm.
The "Ticket To Paradise" actor goes on to talk about how streamers have now provided "other places to go" to get smaller movies made. But back in the early 2000s, Netflix was still mailing out DVDs to customers and the age of streaming was a few years away. There's no doubt divisions such as Warner Independent provided a lifeline to creators in pre-streaming times. In that sense, Clooney's lobbying for the creation of such companies demonstrates a real commitment to movie-making that goes beyond his formidable star-power. Maybe he was trying to make amends for "Batman & Robin," but not content with being an Oscar-winning movie star and engaging in humanitarian work throughout his career, Clooney also deserves praise for maintaining a passion for the art of film.