Nanny Star Anna Diop Dreams Of Making A Storm Movie Directed By Nikyatu Jusu [Exclusive]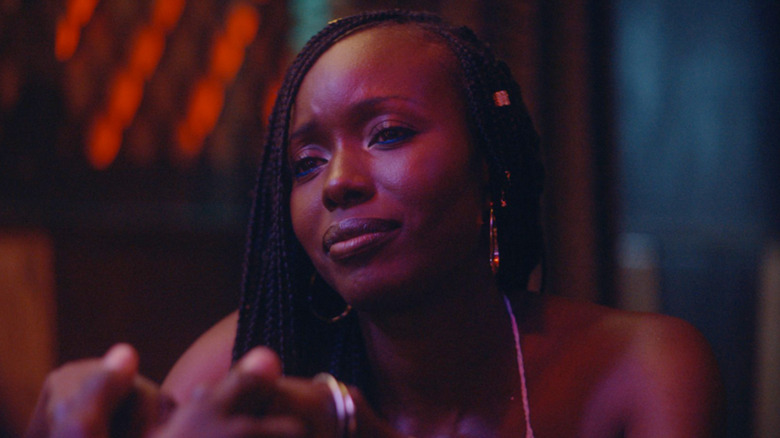 Prime Video
If you're familiar with the practice of "fan casting" — where fans will nominate certain actors to play a particular character — then it's likely you're equally familiar with Anna Diop. As one of few dark-skinned Black actresses in Hollywood, Diop is a favorite for characters who've yet to get the proper big screen treatment. Casting Diop in anything — be it a Marvel flick or a Spike Lee joint — feels like a radical move against colorism and misogynoir, especially given the backlash the actress has faced in her career.
For years, Diop has been a frontrunner (in the hearts of the fans, of course) for one Marvel flick in particular: the long-awaited X-Men reboot. Given her work on DC series "Titans" — as well as the upcoming psych-thriller "Nanny" — Diop absolutely has the chops to embody living goddess Ororo Monroe, aka Storm. And with Marvel listening to the fans more and more with recent castings, such a proposal doesn't feel all that far-fetched anymore.
But how does Diop herself feel about playing Storm? Is it something she's even thought of, something she even wants? The short answer: Yes (!), but on one notable condition.
'It would be so elevated and so mind-blowing'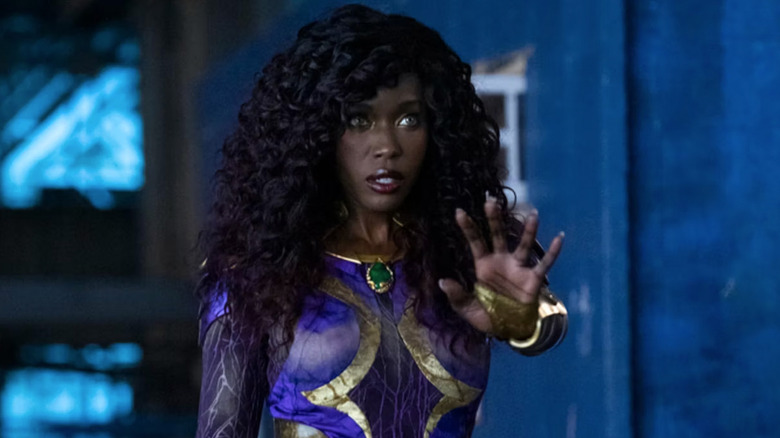 Warner Bros. Television
I recently spoke with Diop about her experience making "Nanny," the feature debut of writer-director Nikyatu Jusu. Diop and Jusu majorly hit it off on the set of the film, so much so that the two are already bouncing around ideas for a second collaboration:
"Me and Nikyatu keep threatening to make Storm together, which is also a superhero. But with her doing it, it would be so elevated and so mind-blowing. So that's something we chat about from time to time."
The idea of Diop playing Storm — and of Jusu directing her — seems more like a casual thought than a fully-formed plan. News on the forthcoming X-Men film is pretty scarce at this point — but given Jusu's incredible grasp on the surreal, and her passion for creating more space for Black stories, Marvel Studios would be ridiculously lucky to have her. It'd be amazing to see what Jusu and Diop could do with a Storm solo film, one that could tie into the "X-Men" franchise and Marvel's Cinematic Universe. Whether this could actually come to fruition is still anyone's guess, but you can't say that fan-casting hasn't worked in the past!