Star Wars Bits: The Acolyte, Studio Ghibli, Andor, Tales Of The Jedi, And More!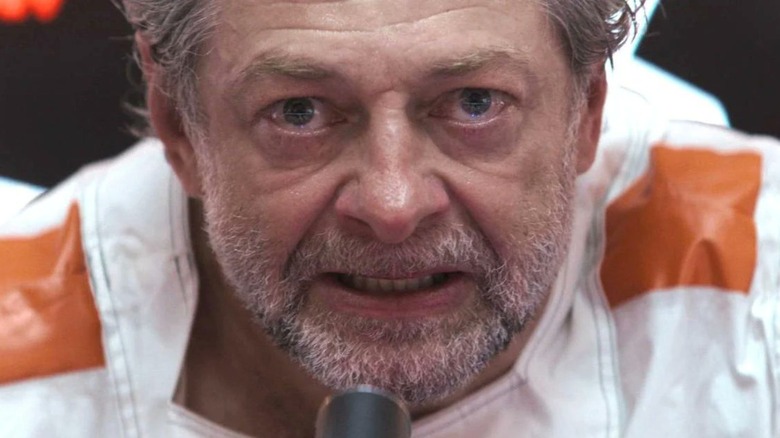 We may receive a commission on purchases made from links.
In this edition of Star Wars Bits:
"The Acolyte" Cast Revealed
Studio Ghibli + Lucasfilm = ???
"Andor" Reviews & Breakdowns
Exploring the Timeline of "Tales of the Jedi"
Marvel's Upcoming "Star Wars" Comics
And More!
The Acolyte cast revealed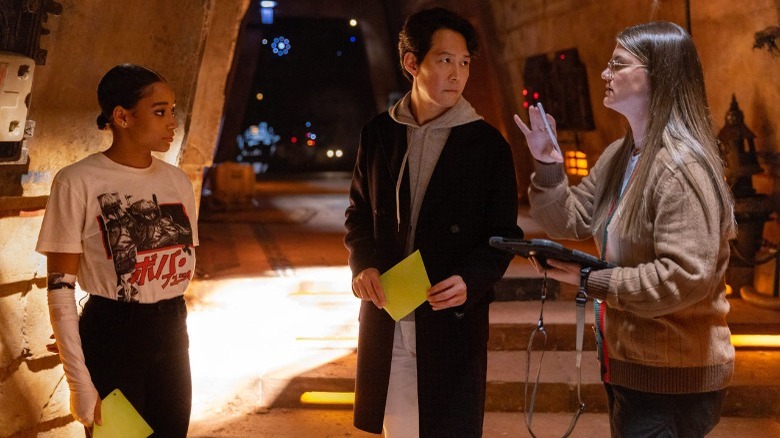 Lucasfilm
Disney+ recently announced the cast for "The Acolyte," the upcoming "Star Wars" Original series from creator, showrunner, and executive producer Leslye Headland (Netflix's "Russian Doll"). Joining Amandla Stenberg ("Bodies Bodies Bodies") are Lee Jung-jae ("Squid Game"), Manny Jacinto ("Nine Perfect Strangers"), Dafne Keen ("Logan"), Jodie Turner-Smith ("Queen & Slim"), Rebecca Henderson ("Inventing Anna"), Charlie Barnett ("Russian Doll"), Dean-Charles Chapman ("1917"), and Carrie-Anne Moss ("The Matrix").
Here's the official synopsis:
'The Acolyte' is a mystery-thriller that will take viewers into a galaxy of shadowy secrets and emerging dark-side powers in the final days of the High Republic era. A former Padawan reunites with her Jedi Master to investigate a series of crimes, but the forces they confront are more sinister than they ever anticipated.
"The Acolyte" recently began production in the U.K. and will stream exclusively on Disney+ in 2023.
Studio Ghibli + Lucasfilm = ???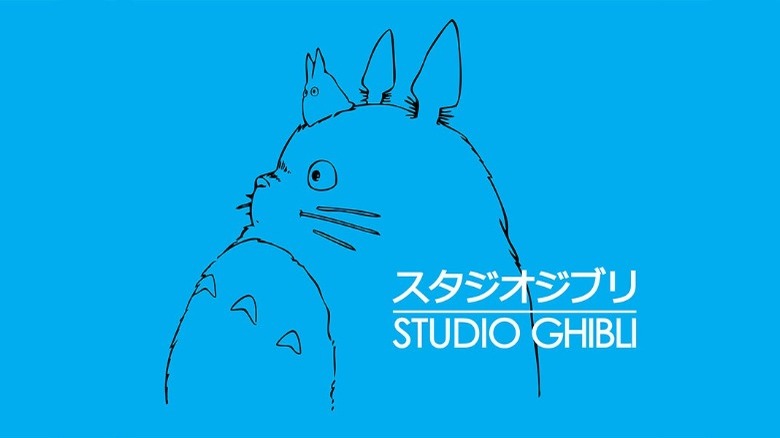 Studio Ghibli
On the hellscape known as Twitter, Studio Ghibli — the legendary Japanese animation studio behind "My Neighbor Totoro," "Spirited Away," and "Howl's Moving Castle" — dropped a video teasing an upcoming collaboration with Lucasfilm.
The safest assumption is that Studio Ghibli is involved with Season 2 of "Star Wars: Visions," Lucasfilm's anime anthology series, or the "Grogu and the Dust Bunnies" short we've heard about via Star Wars News Net. 
It's possible this collaboration is a "Star Wars" animated movie or series, or it may not be related to "Star Wars" at all — imagine an "Indiana Jones" animated film from Studio Ghibli with Short Round as the main character! Whatever it is, may this be the beginning of a beautiful friendship between these two storytelling giants. 
Andor reviews & breakdowns
Above, Nerdist's Dan Casey breaks down everything you might have missed in this week's episode of "Andor."
Next, Alex at Star Wars Explained shares his thoughts on "One Way Out"
On Live Action Star Wars, Ralph and James are joined by special guest Eddie Pence to discuss the tenth episode of "Andor."
And finally, That Gay Jedi has a conversation about creative fluidity and collaboration with "Andor" writer Beau Willimon and executive producer Sanne Wholenberg.
Exploring the Timeline of Tales of the Jedi
Geekritique has an excellent video sorting out the timeline of "Star Wars: Tales of the Jedi."
Marvel's Upcoming Star Wars Comics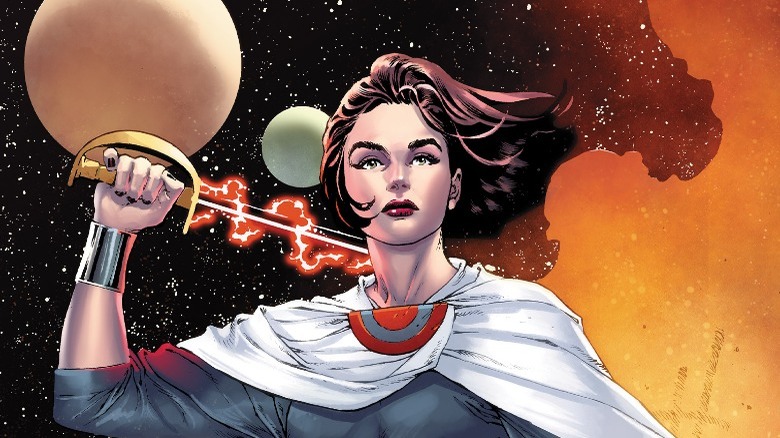 Marvel
In "Star Wars: Hidden Empire" #1, the final installment in Marvel's unofficial Qi'ra trilogy, the Crimson Dawn leader confronts Emperor Palpatine. Written by Charles Soule and illustrated by Steven Cummings, the issue arrives November 16 and is available for pre-order now. Check out StarWars.com for an exclusive preview!
Also arriving on November 16, "Doctor Aphra" #26, written by Alyssa Wong and illustrated by Minkyu Jung, and "Han Solo & Chewbacca" #7, written by Marc Guggenheim and illustrated by Paul Fry. Check out StarWars.com for a preview of both issues!
Dooku: Jedi Lost review
If you enjoyed the Dooku-centric episodes of "Tales of the Jedi," you should check out "Dooku: Jedi Lost" by Cavan Scott. Jedi Novel Archive has a refresher of the 2019 audiobook, which follows Asajj Ventress as she delves into the past of Count Dooku and uncovers why he left the Jedi Order.
Star Wars: Convergence review
In other publishing news, Star Wars Explained has a review of Zoraida Córdova's "Star Wars: Convergence," the first adult novel of Phase II of The High Republic.
Star Wars: Shatterpoint
Asmodee and Atomic Mass Games recently announced Star Wars: Shatterpoint, a new miniatures skirmish game that will join its existing catalog of "Star Wars" miniature games. Check out the trailer above and the synopsis below:
The Star Wars: Shatterpoint game empowers players to alter the fate of the galaxy, from the Core Worlds to the Outer Rim. Players build and command a strike team composed of iconic Star Wars characters and pit them against each other in exciting battles.
Star Wars: Shatterpoint is set to release in June 2023.
Star Wars: The Vintage Collection Boba Fett
Bossk's Bounty has a new video about Hasbro's recent Star Wars: The Vintage Collection reveals, including Boba Fett (Kenner Colors) and ARC Commander Colt. Note: Hasbro originally announced the pre-order date for this Target-exclusive Boba Fett figure as 11/9, but it has been pushed back to 11/16. Thanks to Yakface for the update!
Hot Toys Mandalorian Swoop Bike & Grogu
This Week! in Star Wars
And finally, on This Week! in Star Wars, host Kristin Baver gives us the lowdown on all the latest news from that galaxy far, far away. 
This week in Star Wars, we take a first look at some upcoming Marvel comic book covers, get excited for 'The Acolyte' with exciting casting news, and catch up on episode 9 of 'Andor,' streaming now on Disney+. Plus, we talk Bix Caleen with Adria Arjona and what she brings to the role.