The Best New Blu-Ray Releases: Top Gun: Maverick, Malcolm X, And More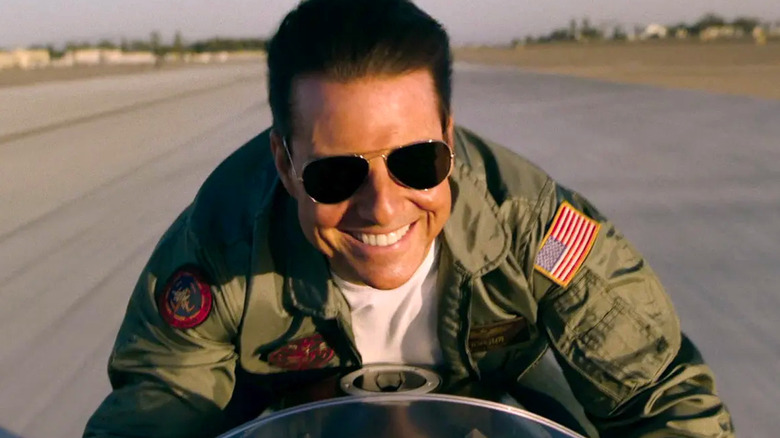 Paramount
Do you feel the need? The need for ... another Blu-ray column? The biggest entry in this latest Blu-ray round-up is, of course, the mega-hit "Top Gun: Maverick." But there are a bunch of other major releases here, including a Criterion Collection edition of "Malcolm X," Mia Goth going crazy in "Pearl," a massive box set from Columbia Pictures, a 4K release of "Punisher: War Zone," the latest from George Miller, and a Brian De Palma classic. So keep spinning those discs. 
Top Gun: Maverick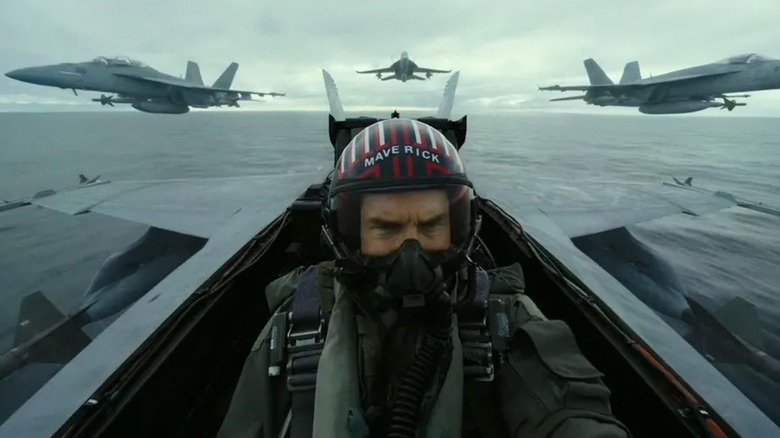 Paramount
I wasn't as high on "Top Gun: Maverick" as most people, but I appreciate it as an old-school blockbuster. Tom Cruise is back, training a new generation of fighter pilots to pull off a move that really seems like the plan to blow up the Death Star at the end of "Star Wars." Blending practical effects with digital seamlessly (so much so that I've seen people claim everything in the movie is practical, which, no), "Maverick" is a fist-pumping, action-packed adventure that will hold your interest from start to finish. Sometimes that's all we can ask for. 
Special features:
Cleared For Take Off—Witness the most intense film training program as the cast prepare themselves for filming while pulling multiple G's in a fighter plane.
Breaking New Ground – Filming Top Gun: Maverick—Prepare to take flight as you go behind-the-scenes with the cast and crew of Top Gun: Maverick on a journey to capture the most spectacular aerial sequences ever!
A Love Letter To Aviation—Tom Cruise shares his passion for aviation as he pilots his own aircraft, a vintage World War II P-51 Mustang, which would have been the Top Gun aircraft of its day.
Forging The Darkstar—Pushing the limits beyond Mach-10, the future of aviation is unveiled through an impressive experimental aircraft specially designed for the movie.
Masterclass with Tom Cruise – Cannes Film Festival—Tom Cruise discusses his incredible career at the flagship event of the 75th Cannes Film Festival.
"Hold My Hand" – Lady Gaga Music Video—Watch Lady Gaga's music video for her standout lead single hit on the Top Gun: Maverick soundtrack.
"I Ain't Worried" – OneRepublic Music Video—Check out the music video to the original new song from OneRepublic.
Mission: Impossible – Dead Reckoning Part One Teaser Trailer – We all share the same fate. Watch the official teaser trailer for Mission: Impossible – Dead Reckoning Part One starring Tom Cruise. Coming to theatres 2023.
Malcolm X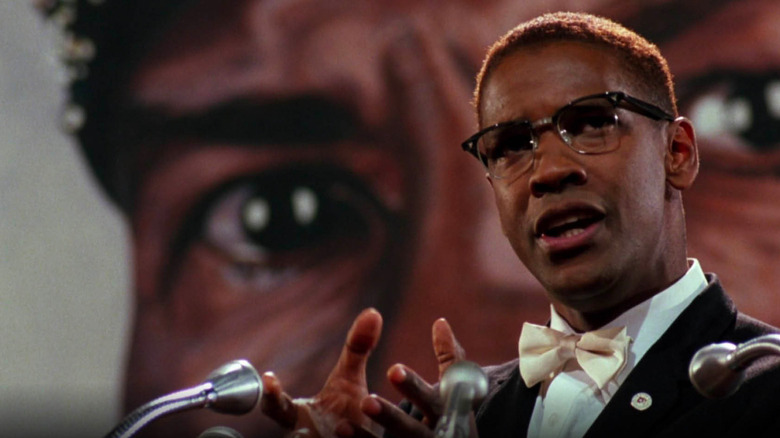 Warner Bros
One of the best movies ever made (I said it), "Malcolm X" might be Spike Lee's masterpiece. Denzel Washington is incredible playing the activist, and Lee gives Malcolm X an old-fashioned epic biopic, tracking his rise and, ultimately, his assassination. A sprawling, engrossing, powerful film, "Malcolm X" is just one of several great examples that showcase what an amazing filmmaker Lee is. And now the film is available through Criterion, with a new 4K digital restoration. How can you not want to pick that up? 
Special features:
New 4K digital restoration, supervised by cinematographer Ernest Dickerson, with 5.1 surround DTS-HD Master Audio soundtrack
One 4K UHD disc of the film presented in Dolby Vision HDR and two Blu-rays with the film and special features
Audio commentary from 2005 featuring director Spike Lee, Dickerson, editor Barry Alexander Brown, and costume designer Ruth E. Carter
New conversation between Lee and journalist and screenwriter Barry Michael Cooper
New interviews with actor Delroy Lindo and composer Terence Blanchard
Program about the making of the film, featuring Lee, Dickerson, Brown, Blanchard, Carter, filmmaker Martin Scorsese, actor Ossie Davis, Reverend Al Sharpton, former Warner Bros. executive Lucy Fisher, producers Preston Holmes and Jon Kilik, production designer Wynn Thomas, casting director Robi Reed, and Malcolm X's daughter Ilyasah Shabazz
Malcolm X (1972), a feature-length documentary produced by Marvin Worth and Arnold Perl and directed by Perl, narrated by actor James Earl Jones
Deleted scenes with introductions by Lee
Trailer
English subtitles for the deaf and hard of hearing
PLUS: An essay by Cooper, excerpts from Lee's 1992 book By Any Means Necessary: The Trials and Tribulations of the Making of "Malcolm X" . . ., and Davis's eulogy for Malcolm X
Pearl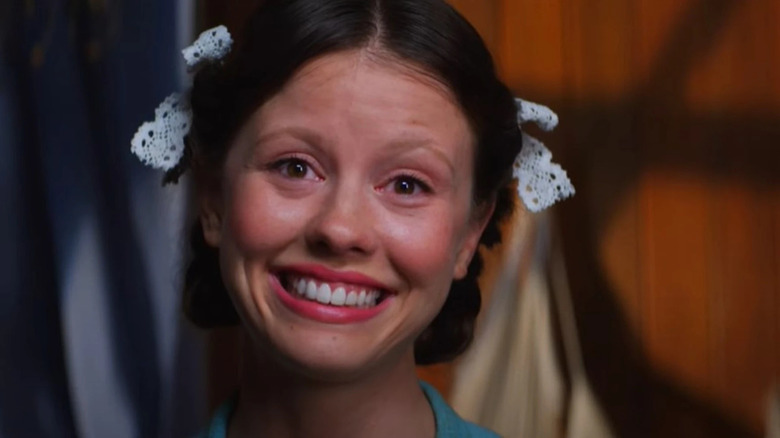 A24
Mia Goth is "Pearl," a lonely, unstable young woman looking for love. This prequel to Ti West's "X" isn't nearly as good as that film. But Goth's performance, which is so committed, and so disturbing, is the real highlight here. The plot involves Pearl dealing with her various conflicting emotions and ultimately murdering anyone who rubs her the wrong way. It's threadbare and not that exciting. But again: everything Goth is doing here is dynamite, and worth the price of admission. Or in this case, the price of a disc. 
Special features:
"Time After Time" Featurette
"Coming Out of Her Shell: The Creation of Pearl" Featurette
Teaser Trailer
Theatrical Trailer
Dressed to Kill 4K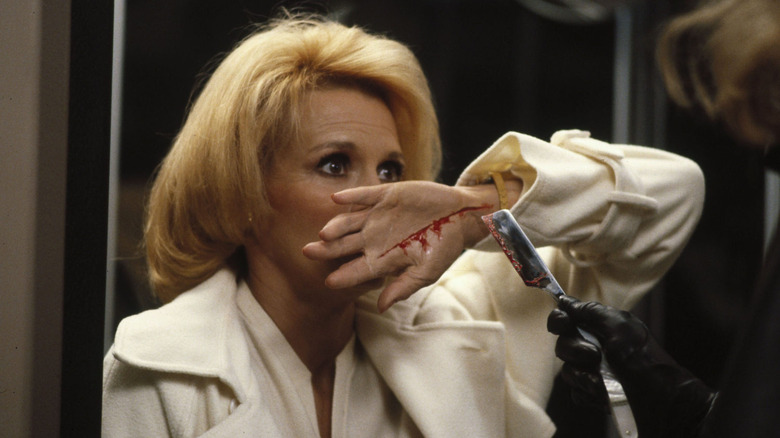 Filmways Pictures
"Dressed to Kill," Brian De Palma's riff on "Psycho," likely hasn't aged very well for some viewers. And that's fine, I won't argue that statement. But those who are still interested will find a wildly stylish, graphically violent thriller. After a woman (Angie Dickinson) is murdered after a sexual fling, the witness to the crime — a call girl (Nancy Allen) — and the dead woman's son (Keith Gordon) team up to catch the killer. Full of jaw-dropping twists and turns, "Dressed to Kill" is one of De Palma's best films. And while this was already available via the Criterion Collection, the folks at Kino Lorber have just put out a 4K release which is the superior version and worth picking up even if you have the Criterion disc. 
Special features:
Brand NEW HDR/Dolby Vision Master From a 16bit 4K Scan of the Original Camera Negative 
NEW Audio Commentary by Film Critic and Author Maitland McDonagh 
5.1 Surround and Original Lossless 2.0 Mono 
Triple-Layered UHD100 Disc
Optional English Subtitles
STRICTLY BUSINESS: NEW Interview with Actress Nancy Allen 
KILLER FRAMES: NEW Interview with Associate Producer and Production Manager Fred C. Caruso 
AN IMITATION OF LIFE: NEW Interview with Actor Keith Gordon 
SYMPHONY OF FEAR: 2012 Interview with Producer George Litto 
DRESSED IN WHITE: 2012 Interview with Actress Angie Dickinson 
DRESSED IN PURPLE: 2012 Interview with Actress Nancy Allen 
LESSONS IN FILMMAKING: 2012 Interview with Actor Keith Gordon 
The Making of DRESSED TO KILL: 2001 Documentary 
Slashing DRESSED TO KILL: 2001 Featurette 
Unrated/R-Rated/TV Rated Comparison: 2001 Featurette 
An Appreciation by Keith Gordon: 2001 Featurette 
1980 Archival Audio Interviews with Actors Michael Caine, Angie Dickinson and Nancy Allen 
Theatrical Trailer 
7 Radio Spots
3000 Years of Longing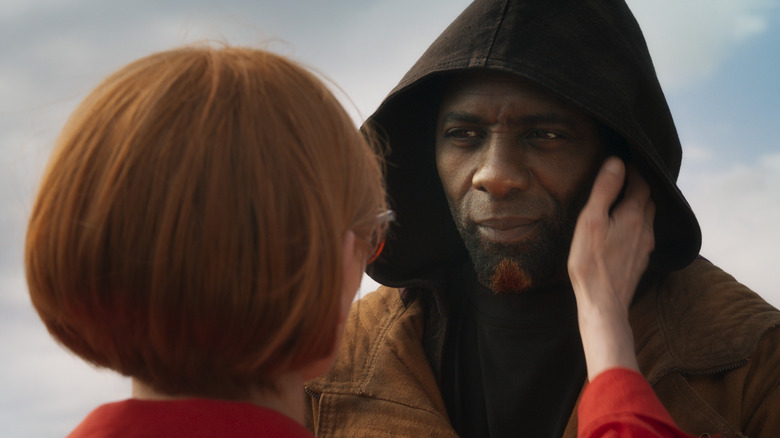 Warner Bros.
A new George Miller movie arrived this year and it was met with ... indifference? Look, I get it: "Three Thousand Years of Longing" isn't in the same league as "Mad Max: Fury Road." But this story about telling stories is still ten times more visually inventive than most Hollywood crap. Tilda Swinton plays a woman who accidentally summons a Djinn, played by Idris Elba. The Djinn offers her three wishes, but rather than dive right in, Swinton's character wants to think about it. And while she waits, the Djinn tells her stories about how he ended up here after thousands of years. 
Special features:
None! Seems like a bad decision! Give us some special features! 
Columbia Classics 4K Ultra HD Collection Volume 3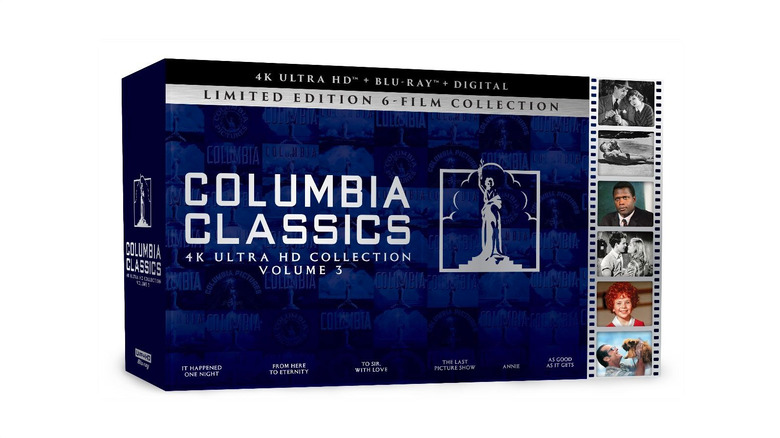 Coumbia Pictures
These Columbia Classics box sets remain a real highlight for physical media. Even if you don't like every film included in the boxes so far, you ultimately a wonderful, eclectic combination of titles, restored in 4K glory. This latest box features "It Happened One Night," "From Here to Eternity," "To Sir With Love, "The Last Picture Show," "Annie," and "As Good as It Gets," and again, you may not love all of those titles (do people still like that "Annie" film? I honestly don't know). But you have to admit this is a unique box set that offers great physical media. Plus you can't find all these titles in 4K elsewhere, and that counts for something. 
Special features:
Includes "It Happened One Night," "From Here to Eternity," "To Sir With Love, "The Last Picture Show," "Annie," and "As Good as It Gets." 
Punisher: War Zone 4K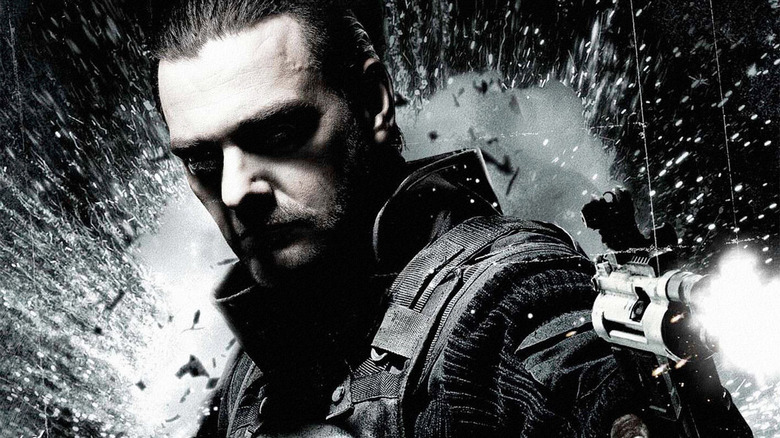 Lionsgate
"Punisher: War Zone" was a box office flop. But in the years since its release, the film has developed a cult following for its abundance of style and its abundance of violence. Ray Stevenson plays the titular character, who is still out there murdering criminals. One of those criminals, a tough guy gangster played by Dominic West, gets knocked into a vat of broken glass by the Punisher and becomes the hideous Jigsaw (this is basically the same set-up as Batman knocking the Joker into a chemical vat in Tim Burton's "Batman"). Can the Punisher stop Jigsaw? Probably! 
Special features:
Training to Become The Punisher
The Making of Punisher: War Zone
Creating the Look of the Film
Meet Jigsaw
Weapons of The Punisher
Audio Commentary with Director Lexi Alexander and Director of Photography Steve Gainer
Theatrical Trailer