Canceling Black Panther: Wakanda Forever Was Never An Option For Marvel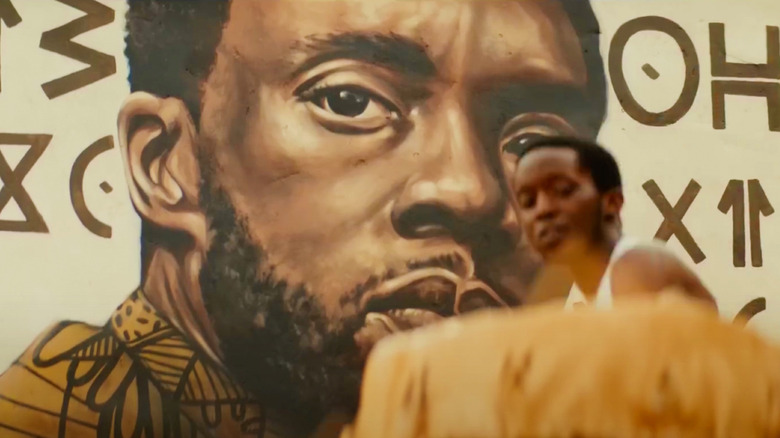 Marvel Studios
Even in a year when movie theaters closed down in response to the pandemic, Chadwick Boseman's death was one of the most shocking film industry stories of 2020. 
The celebrated actor passed away from colon cancer on August 28, 2020, having kept his illness private since being diagnosed in 2016. Over the last four years of his life, Boseman starred in films where he played both major Black historical figures (Thurgood Marshall in "Marshall") and trail-blazing Black superheroes (T'Challa in "Black Panther"). He also took home critical acclaim for his role in "Da 5 Bloods" and received an Oscar nod for his lead turn in "Ma Rainey's Black Bottom." All four of the movies listed here were helmed by Black directors and feature casts composed heavily, if not primarily, of Black actors. 
In other words, the question of what to do about the intended "Black Panther" sequel, "Black Panther: Wakanda Forever," was not to be taken lightly. Its original star had not only abruptly died, but he was also hugely meaningful to the Black community. By the same token, T'Challa and the other residents of Wakanda were deeply important to Black moviegoers who had scarcely gotten to see themselves as superheroes on the big screen (save for those rare exceptions like the "Blade" films). But even as they grieved for Boseman, the movie's head creatives never got to a point where they seriously considered canceling the project entirely.
Not returning to Wakanda felt wrong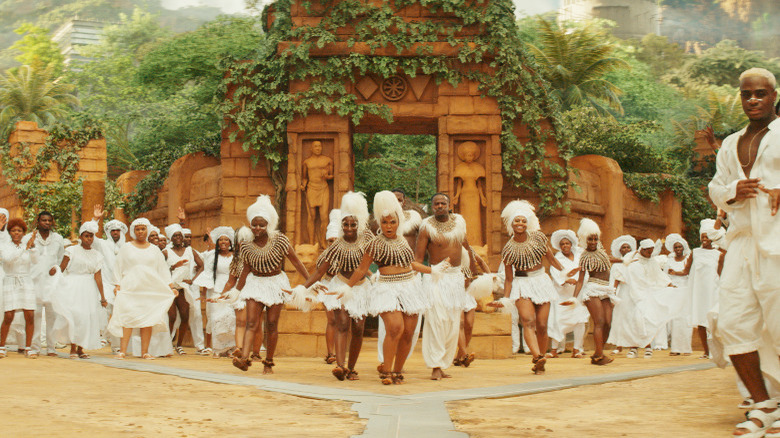 Marvel Studios
In an extensive Variety report about the development of "Black Panther: Wakanda Forever," Marvel Studios President Kevin Feige described what it was like in the wake of Chadwick Boseman's passing. He, producer Nate Moore, and "Wakanda Forever" co-writer/director Ryan Coogler did what Feige called "a lot of soul searching" before making any final decisions about the sequel. In the end, they agreed: As initially uncomfortable as they all were about making the film without Boseman, they felt even less comfortable about never going back to Wakanda at all. Moore explained:
"[Boseman] was such a part of the fabric of that character in that world because he helped us build it. To deny people the ability to revisit that world didn't sit right with anyone."
For related reasons, the filmmakers also opted against recasting T'Challa for the sequel. Instead, his death informs the plot of "Wakanda Forever," allowing it to pay its respects to both the character and the actor who played him. /Film's Chris Evangelista cites this as one of the film's strongest elements in his "Wakanda Forever" review:
"Boseman's loss reverberates through nearly every scene, and Coogler isn't afraid to lean into that. This isn't just a big blockbuster sequel, it's a film about how characters move on after losing someone they love ... That's not your typical superhero fare, and I could've used more of it — 'Wakanda Forever' is still an MCU movie, after all, and there are certain rules it has to follow. But Coogler does his damndest to not let those rules trip up his emotional narrative."
"Black Panther: Wakanda Forever" opens in theaters on November 11, 2022.