Succession Star Jeremy Strong Nearly Played Captain America's Pre-Super Soldier Body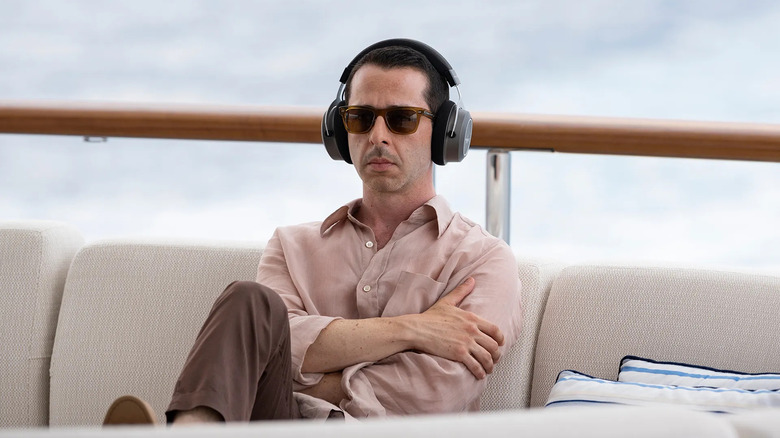 HBO
Jeremy Strong, the portrayer of everyone's favorite sadboy failson on "Succession," has been accused of taking himself too seriously before. While he takes a lot of issue with that accusation, the seriousness with which he takes his craft has partially led to his career renaissance in the past few years, with his starring role on "Succession" as the centerpiece.
Many pinpoint the point at which his career really took off as when he played a major role in Adam McKay's 2015 flick, "The Big Short," which helped land him the role on the McKay-led HBO series. But according to a recent interview with The Sunday Times, Strong almost got what could have been his big break in a very different kind of movie, "Captain America; The First Avenger."
Anybody who knows Strong's work would probably agree that he doesn't exactly seem like a Marvel Cinematic Universe type of guy. For a dude who famously takes himself seriously, the world full of Whedon-esque quips doesn't exactly seem up his alley. But in the Sunday Times interview, Strong reveals that he was offered the role of Chris Evans' pre-super soldier serum body double.
"They needed someone to play Captain America's young body, before he turns into a superhero. They said they needed a transformational actor and would use CGI to put the actual actor's face and voice over my own."
Strong heavily considered it, but ultimately turned the role down.
A late start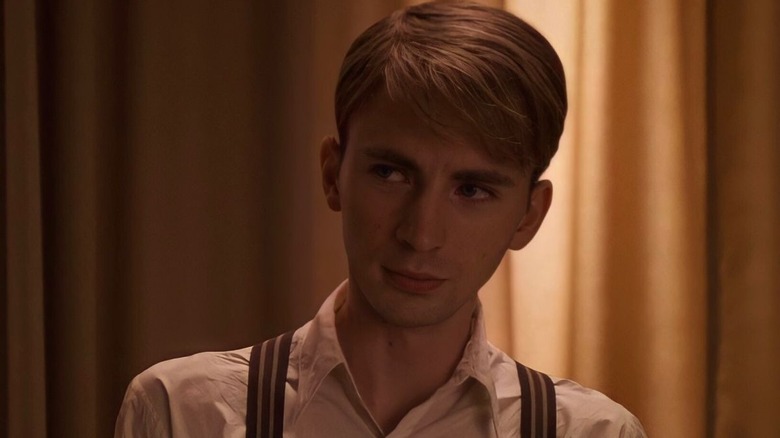 Paramount Pictures
There's something so diametrically opposed about the characters of Kendall Roy and Steve Rogers that absolutely tickles me. In the world where Strong accepted the role as pre-buff Rogers, I can only imagine the First Avenger mumbling and cursing to himself about his dad as he was injected with Super Soldier Serum.
According to the Sunday Times piece, not even Chris Evans was aware that Strong, a friend of his, was up for the role, responding with a pretty funny "Oh no!" when he heard about it. Like many of us who marvel at Strong's recent work, Evans was shocked that it took so long for Strong to get his big break in Hollywood. "It just goes to show the industry is so unpredictable," said the reigning Sexiest Man Alive. "But I'm so happy things worked out, because I don't think there was ever plan B for Jeremy."
Jeremy Strong as Steve Rogers was not the only thing we missed from the original vision of "Captain America," with things like Evans fighting a giant Nazi robot also not quite making it to the silver screen, while things like Cap's underwhelming outfit did. As funny as the idea of Kendall Roy as Captain America is, I agree with Evans in that we're lucky that that didn't go down as Strong's biggest Hollywood role. I'm excited for years more of Strong brooding both in front of and behind the camera.