Should Someone Else Have Won The 2007 Best Actress Oscar Over Helen Mirren? An Investigation
Miramax
(Welcome to Did They Get It Right?, a series where we take a look at an Oscars category from yesteryear and examine whether the Academy's winner stands the test of time.)
For as silly as they might be at their core, winning an Academy Award can do a lot for a person. It can bolster someone's career, signal how the industry has changed in recent years, or cement a legacy. In 2007, the Academy decided to do some cementing when Helen Mirren took home the award for Best Actress for portraying Queen Elizabeth II in Stephen Frears' "The Queen."
We can all agree that Helen Mirren is one of the finest actors of the last 60 years. Emerging from the Royal Shakespeare Company in the 1960s, Mirren rose to prominence with a string of bold, transgressive films, like "Age of Consent," "The Cook, the Thief, His Wife, and Her Lover," and "Caligula." The boldness of those projects is likely why it took about 30 years before she was recognized by the Academy, earning a nomination for 1994's "The Madness of King George." Ironically, Mirren has now become a figurehead of the prestige.
No one is upset that Helen Mirren has an Oscar. It is a well-deserved accolade for a career filled with incredible performances, and her work in "The Queen" is no exception. That being said, it is not a particularly surprising choice from the Academy, given their propensity for awarding biopic performances. Seven of the ten winners for Best Actress that decade were for biopics. For as deserving a winner as Mirren is, the Oscars could always do with a little more unpredictability. Let's look at Mirren's fellow nominees to see if there was something a little more daring on the slate and wonder if anyone else actually could have won.
The Meryl resurgence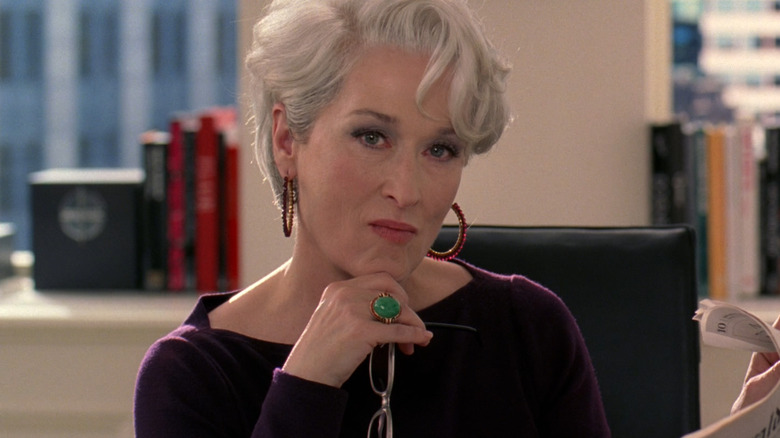 20th Century Fox
Meryl Streep was always a critical and awards darling, but rarely a blockbuster movie star. That changed in 2006 with "The Devil Wears Prada," beginning Streep's dominant run of being everyone's favorite leading lady that resulted in smash hits like "Mamma Mia!," "Julie and Julia," and "It's Complicated." Back when "Prada" came out, though, her turn as Miranda Priestly wasn't just another great performance: This was a major change of pace for her.
Streep was rarely called upon to be a villain or funny on film. In fact, when she had done comedy, the major consensus was that she couldn't be funny. Obviously, that is ridiculous to us now, but that was the perception at the time. Just a few years before "The Devil Wears Prada," she had her first universally successful foray into comedy with "Adaptation.," which earned her a Best Supporting Actress nomination. But that was a weird, off-beat picture. "The Devil Wears Prada" was a major studio film with her name top-billed. Needless to say, Streep created an indelible character that people still use as a cultural touchpoint.
If anyone was going to pose a challenge to Helen Mirren, it was Meryl. She hadn't won in over 20 years, and this performance reaffirmed why she's the most celebrated female actor of the last 50 years. Thanks to the Golden Globes' "Musical or Comedy" category, Streep managed to pick up a prize during Mirren's season-long sweep. However, the Academy is almost always going to go with the a period drama over a light comedy. In 2022, Streep is surely the popular choice for who should've won. It ended up taking her doing a biopic about a British ruler to win her next Oscar with "The Iron Lady" a few years after this ceremony.
The overdue Winslet narrative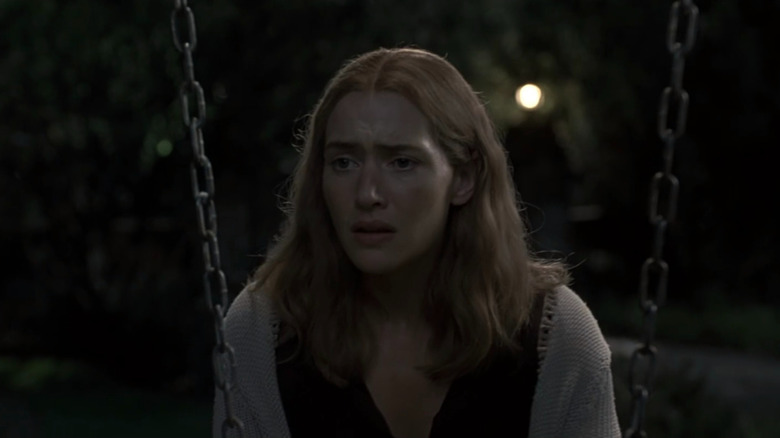 New Line Cinema
Even though she was only 31 years old when she was nominated for "Little Children," there was already a vocal contingent of people wondering when Kate Winslet would finally take home an Academy Award. This was already the actor's fifth nomination, after she nearly received one every other year. Winslet came onto the scene in pictures like "Heavenly Creatures" and "Sense and Sensibility" and immediately established herself as not just some young, pretty person you want to see on-screen. She was one of the most skilled and emotionally attuned actors of her generation.
A win for Kate Winslet for her work in "Little Children," however, was going to be difficult to swing. For one, the primary performance focus from the film was Jackie Earle Haley, who was nominated for Best Supporting Actor. He has the near-impossible task of giving a recognizable humanity to a character who is a pedophile. Haley also had the story of being a child actor who had stepped away from acting in the early 1990s, and this towering performance was his return. When it came time for the campaign strategy, securing a place for him required a lot more work than Winslet, who at this point was practically expected to deliver a phenomenal performance.
I believe Kate Winslet delivered some of the best, most textured work of her career in "Little Children," but the circumstances surrounding that work weren't going to light the fire under the voters to get her a win. That urgency would come to a head two years later with a win for Best Actress for "The Reader." (Leave it to a Holocaust drama to get the Academy interested.) Though she began as an Oscar mainstay, she has only been nominated once since winning. Write more great parts for Kate, filmmakers!
The lone first-timer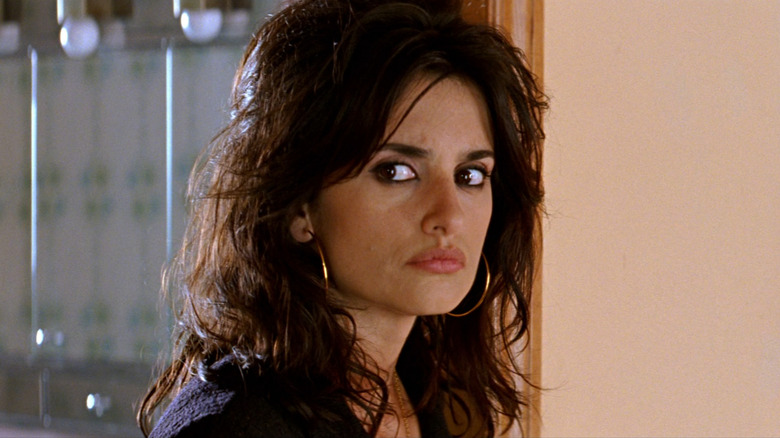 Sony Pictures Classics
The only new Best Actress nominee in 2007 was Penélope Cruz. Like so many actors from non-English speaking countries, Hollywood could not help but be enticed by her, only to squander her talent. She went from making exciting, vibrant films in Spain like "Jamón Jamón," "Open Your Eyes," and "All About My Mother" to making Hollywood snoozefests like "All the Pretty Horses," "Captain Corelli's Mandolin," and "Sahara." The material Cruz was given did not serve her well in the slightest, and was often more interested in her appearance than her acting abilities.
The appropriately titled "Volver" (meaning "to return") sees her return to Spain and the filmmaker with whom she collaborates to this day, Pedro Almodóvar. They previously worked together on "Live Flesh" and "All About My Mother," but "Volver" was the first time she was a true lead for him. The complexity on display in her character, Raimunda, a mother hiding the dead body of her teenage daughter's father/attempted rapist in the freezer of the restaurant next door, would be enough to satisfy years of work, and Cruz tackles it all and more here. Her ability to maneuver the trademark Almodóvar shifts, ranging from high camp and comedy to Hitchcockian thriller to pure family melodrama, makes this a performance you must marvel at.
Performances not in English so often get passed over. Even today with the ever-expanding international Academy, it's rare for a non-English speaking performance to receive a nomination. In 2006, Penélope Cruz being nominated for "Volver" was the award. The film is too wild, too unusual, for the Academy to ever fully embrace. They obviously couldn't deny the work, but they'd never put it over the edge. She needed something a bit more Hollywood-friendly like "Vicky Cristina Barcelona" two years later to win (a win I agree with).
Always bet on Judi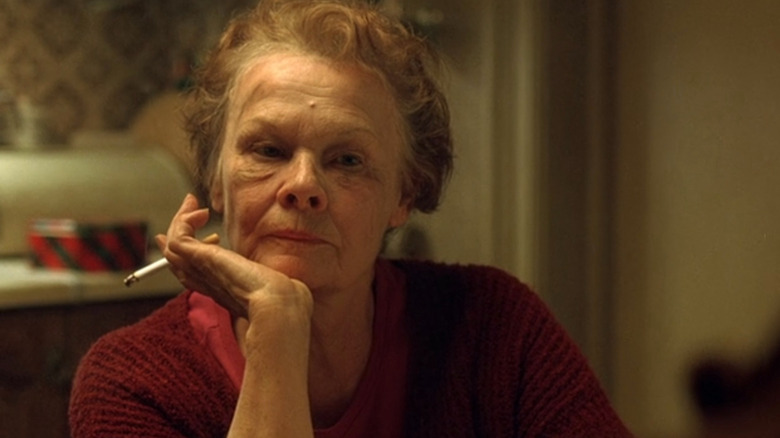 Fox Searchlight Pictures
Judi Dench didn't receive her first Oscar nomination until she was 63 years old for "Mrs Brown." While she had done plenty of movies over the course of her career (her time as M in the James Bond series was long underway), Dench's acclaim came on the stage, winning six Olivier Awards prior to her first Oscar nomination. The year before "Mrs Brown," she took home the Oliviers for both Best Actress in a Play ("Absolute Hell") and a Musical ("A Little Night Music"). That is quite a feat. But once she got her foot in the Oscars door 25 years ago, she has managed a total of eight nominations.
One year after her first nomination, she won Best Supporting Actress for her memorable, if incredibly brief, portrayal of Queen Elizabeth I in "Shakespeare in Love." Since then, it has been a steady stream of recognition to where a nomination is almost a given. Take last year with "Belfast." Caitríona Balfe was the woman from that cast generating all the buzz for Best Supporting Actress, but when the names were read out, Judi's was the one there.
Dench was nominated in 2007 for "Notes on a Scandal," which stands out amongst her nominations. It's the only contemporary movie she has been nominated for and is a campy, over-cranked thriller in the vein of "Fatal Attraction," a far cry from her typical light period drama. She plays an obsessive, manipulative teacher who has her sights set on her school's new teacher, played by Cate Blanchett (who is having an affair with a student). It's a wild and incredibly entertaining movie, and I'm thrilled she got a Glenn Close-esque nomination for it, but like "Fatal Attraction," it was ultimately a little too wild for the Academy.
Category fraud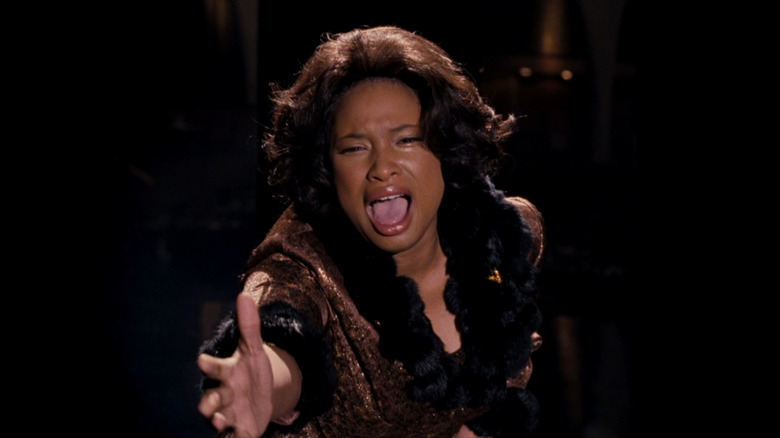 Paramount
Helen Mirren cleaned up the Best Actress prizes from all over. The Oscars, Golden Globes, Critics' Choice Awards, and BAFTAs all went with Mirren. Another clean sweep happened that year in Best Supporting Actress with cinematic newcomer Jennifer Hudson winning across the board for her performance as Effie White in "Dreamgirls." Meryl Streep ended up being Mirren's chief competitor, but it should have been Hudson. As is so often the case with co-leads, fresh-faced performers, and child actors, the studios opted to run her in the supporting race, as there was a clearer, easier path to victory that way.
When Jennifer Holiday won the Tony Award for originating the role on Broadway in 1981, she won in the lead category, where she was nominated alongside her co-star Sheryl Lee Ralph (in the role Beyoncé played in the film). The only reason people could accept Beyoncé being campaigned as lead and Hudson as supporting is because Hudson wasn't famous. It's one of the many things that makes the awards season kind of irritating: A person can't be the lead of their own story because of their stature. Remember how both Lakeith Stanfield and Daniel Kaluuya were nominated in Best Supporting Actor for "Judas and the Black Messiah," thus leaving the film without a lead character? Same kind of situation here.
So, if Mirren's quiet, dignified portrayal of Queen Elizabeth II was put up against the bombastic, full-throated Jennifer Hudson belting out numbers like "And I Am Telling You I'm Not Going," there would have been quite a battle for the gold. I still don't know if Hudson could have beaten Mirren, as many voters think you need to "pay your dues" to win lead, but it would have made for a far more competitive season.
Why Mirren won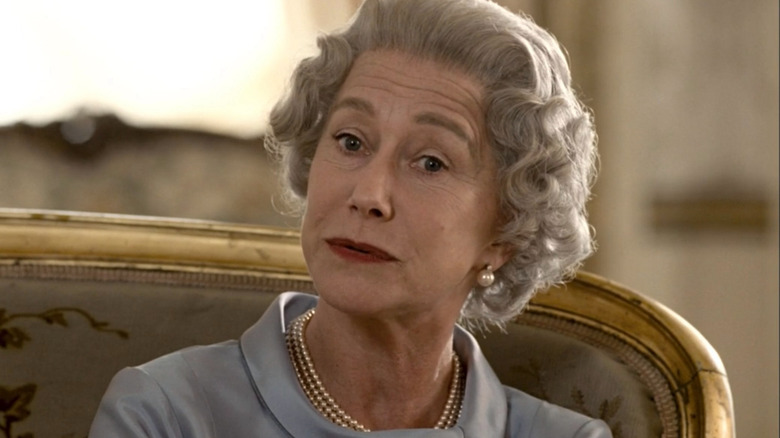 Miramax
Ultimately, Helen Mirren had far too many things going for her to not win that Academy Award. Most importantly, it's a terrific performance. Mirren sheds every fiber of her natural free-spiritedness and completely embodies the essence of posh repression without sacrificing a modicum of humanity. Even though now so many different women have played Queen Elizabeth II, this is the first performance that pops into my head when I think about portrayals of the late Queen.
On a more strategic level, it didn't hurt that she was playing one of the most famous women in the world in a story about centering around the death of Princess Diana, a person and event people still can't stop making media about to this day. She also could go out on the campaign trail and juxtapose her more bawdy, eccentric self with the straight-laced figure she portrayed on-screen to charm everyone she met. Also (and I hate to talk about this), "The Queen" was executive produced by the powerful and notorious Scott Rudin and was distributed by Miramax, who knew how to perfectly run an awards campaign. To win an Oscar, the work alone is never enough. You need the right backing.
When you scroll back through the list of past winners, Helen Mirren winning for "The Queen" won't be one where you question what the voters were thinking. It's a great actor winning for a great performance. But it probably won't surprise anyone, either. It perfectly exemplifies the somewhat safe taste of the Academy, particularly before the recent concerted effort to expand the membership. The Oscar winners we look back at and go, "What a great win," tend to be the unexpected ones. I think history will see this as a good, if a little boring, win.
If I could pick the winner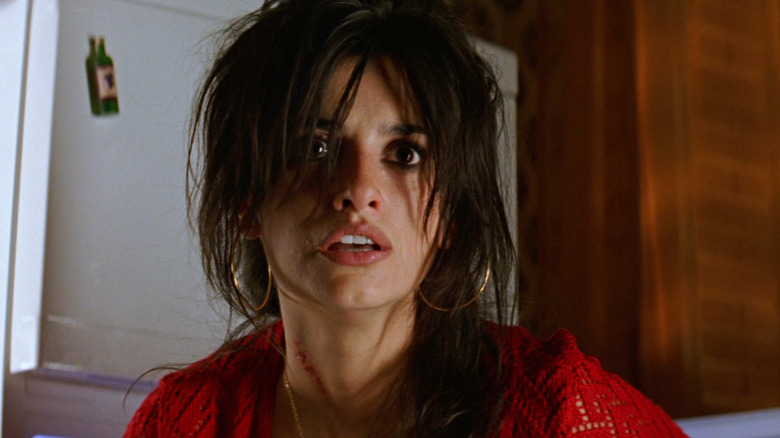 Sony Pictures Classics
Ultimately, whoever the Academy decides to select as a winner will have no impact on your own personal feelings for a given cinematic movie year. This is why, every year, I make my own personal awards ballot just for myself, for fun. If I could have picked the winner for Best Actress in 2006, it would have been Penélope Cruz for "Volver." Pedro Almodóvar is someone I would probably put on my Mt. Rushmore of directors, and I consider "Volver" to be his second best feature behind "All About My Mother." That is due in large part to Cruz's performance. You see one of our finest actors coming into her own and realizing the incredible command she can muster on the screen.
Beyond my own feelings for the performance, I think seeing Penélope Cruz's name in that master list of winners would be the most exciting of the nominees in retrospect. All of the reasons why she didn't win (first-time nominee, non-English language film, fictional character, etc.) would make it all the more bold for the Academy to select. The Oscars tend to award performances that reflect kindly on their prestigious veneer. If Cruz won, they would be able to show an adventurous side of themselves they hadn't before.
I don't want to take away Helen Mirren's Oscar. Not at all. In fact, I would have loved her to win a few years earlier for "Gosford Park," which she lost to Jennifer Connelly for "A Beautiful Mind." I think that performance is more indicative of what Mirren uniquely brings as an actor. Even if I love the performance destined to win, I want the Oscars to be less of a foregone conclusion.