Sparks Are Making A New Original Musical Called X-Crucior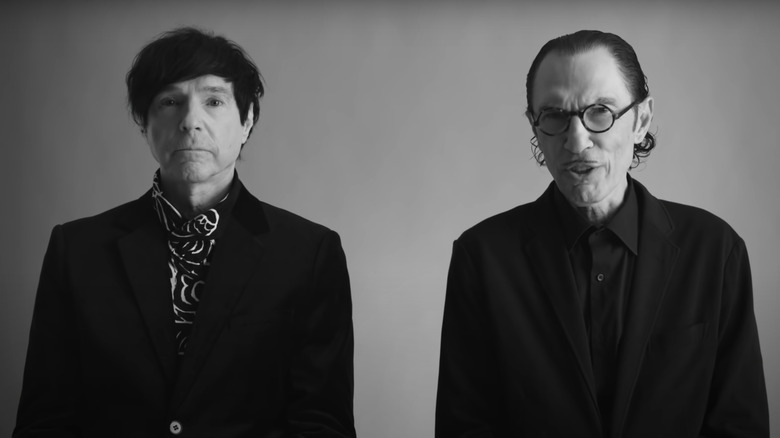 Focus Features
Fans of Sparks, rejoice! Not only will we be getting our favorite band's 27th album next year, they also have another cinematic project in the works. After using their mad genius to concoct last year's utterly singular "Annette" with French auteur Leos Carax, Ron and Russell Mael, have begun work on a new, original movie-musical called "X-Crucior." The film will be brought to us by Focus Features, who distributed last year's terrific documentary about the band called "The Sparks Brothers," directed by Edgar Wright.
As to what "X-Crucior" will be about, that information is currently being kept under wraps, but in their announcement, Focus describes the film as a "musical epic." Frankly, that's all I need to hear. We also do not know who will be coming on to direct the project, but the Maels will be serving as writers, composers, and executive producers. Along with the Maels, Focus' Kirsta Higgs will be overseeing the production from the studio level. I would hope for a reunion with Leos Carax after "Annette," or perhaps Edgar Wright finally making an actual musical, but I trust anyone who Sparks chooses to creatively collaborate with.
What will it sound like?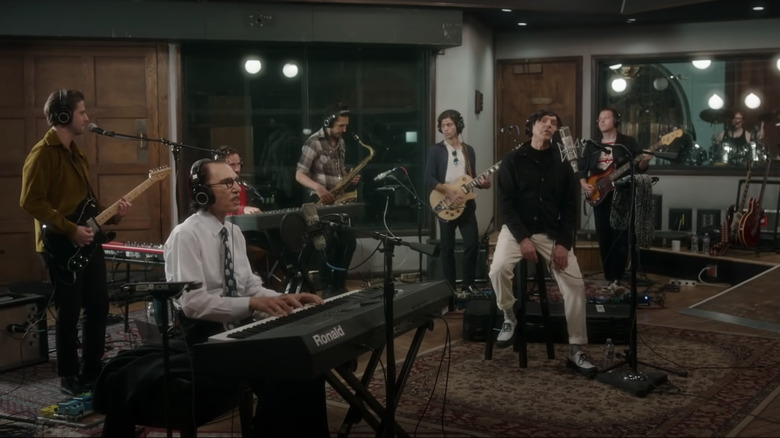 Amazon Studios
The Mael brothers have been cranking out music as Sparks since the early 1970s, and their music has never stopped evolving. Think of any subsection of pop and rock, and chances are strong you can find an album of theirs with that sound, often before that sound became popular. The soundtrack for "Annette," which starred Adam Driver as an abrasive stand-up comedian and Marion Cotillard as a celebrated opera singer, took an art rock approach that focused a lot of repetition and was almost entirely sung through.
Considering the title "X-Crucior" invokes crucifixion, I could see the film ranging from ethereal synth-pop to harder-edge baroque rock for grandiosity, and because they're so musically malleable, it could contain both. Whatever "X-Crucior" ends up being about and sounding like, and whoever else becomes involved in the project, I could not be more thrilled to see more Sparks-authored material on the big screen. The band has a long history of wanting to write movie musicals, working on projects with Jacques Tati and Tim Burton that never came to pass. I'm glad this band that so many people love so much is finally getting their due, 50 years after their first album.