Sean Connery Never Struggled With His Transition From Leading Man To On-Screen Dad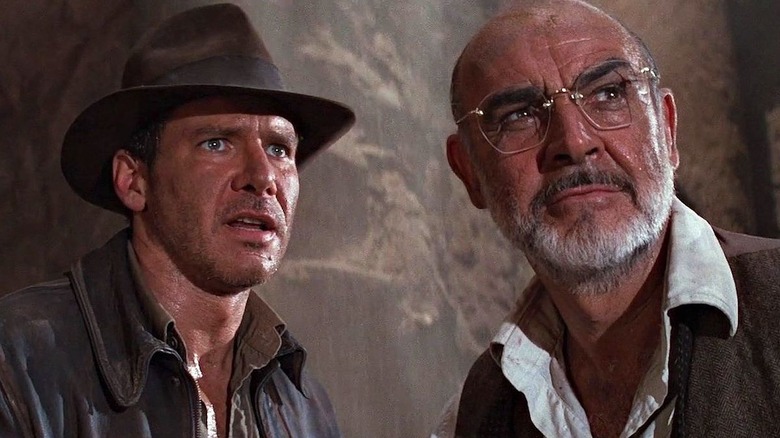 Paramount Pictures
Sorry to start this article off with a bit of a bummer, but you're going to die one day. You may not exactly be thrilled about the prospect of your own mortality, but imagine how your favorite movie stars feel! The ever-ticking clock of Father Time affects us all but can be especially brutal on actors. Eventually, even the hunkiest of leading men turn into older character actors. It's infinitely worse for women, who start approaching 30 and all of the sudden are playing the mother of an actor who's only one year younger than them.
As we all inch closer and closer to eternity, some pull it off with a bit more grace than others. One actor who exemplifies this is Sean Connery. Best known for his stint as James Bond, Connery was a quintessential handsome leading man. And like most men in Hollywood, he got to spend a far longer time as the main protagonist of movies than his female counterparts — well into his 50s, Connery was still considered leading man material, but even a handsome devil with an enchanting brogue will age out of those roles.
For many performers, it's a tough transition to make when you go from the main character of a movie to the character's father. But Connery, to his credit, had a very easy time making the transition, which he spoke about in a 1995 interview with Entertainment Weekly.
Like a fine wine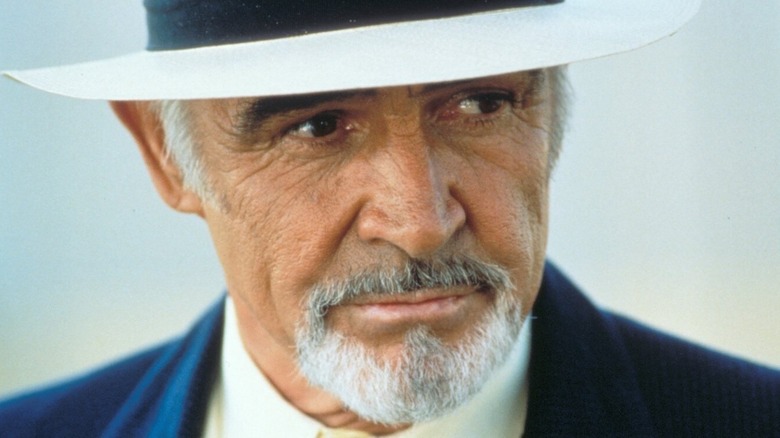 Warner Bros.
The Entertainment Weekly interview has Connery and those he'd worked with looking back on his illustrious career, and everybody was in agreement: Connery had aged like a fine wine.
"As Sean's gotten older, he's become much more subtle. He can say more with a raised eyebrow than most actors can with a whole paragraph of dialogue," said Arne Glimcher, who directed Connery in the 1995 film "Just Cause," where the actor took on one of his last leading roles.
Connery himself felt he handled his aging with grace as well:
"I never had a 'transition problem.' I've always played older. I played Harrison Ford's father and Dustin Hoffman's father. And this year, I'm going to be 65. I'm hardly going to get into a weight program and do 'Tarzan.' I could have the best body sculpting in the world, but I'm never going to be James Bond again."
Connery would hold true to his statement, turning down any and all attempts to get him to return to the role of James Bond. Connery wasn't afraid to turn down roles partially on the basis of his age, including turning down a role in "The Matrix" as The Architect, a part he simply did not understand (hey, me too bud).
It can be tough for an actor to admit that they're over the hill. Everybody wants to stay young forever and play the handsome leading man until they die. But for those who are able to embrace the changes that come with age, a whole new realm of roles and opportunities opens up.