There's One Marvel Superhero Almost Famous Director Cameron Crowe Would Be Happy To Adapt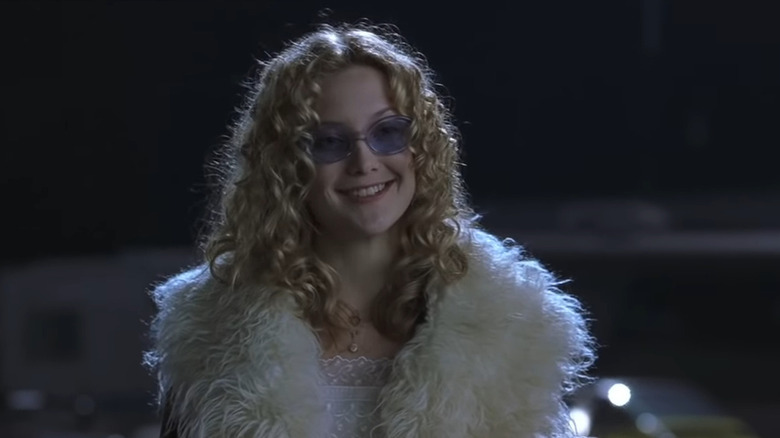 DreamWorks
We have movies for most of the Marvel Comics characters, don't we? Oh ... wait, no. No, it appears that we don't. There is one major character missing from the MCU, and she's pretty fabulous. People have been fan-casting this role for years, and if a movie about them ever happened, it could be really visually interesting. This is especially true if a certain director helmed a film about her. 
In a recent interview with director Cameron Crowe, Rolling Stone proposed something that would be right up his alley in terms of his body of work, and now that it's been talked about, it is absolutely something that has to happen. 
As you know, Crowe is the director of "Almost Famous," which is about the music industry. Is it becoming clearer? Do you have a guess? She's sparkly...
It's Dazzler! Crowe might have been (and probably was) joking here, and I don't want to put words into his mouth, but oh my gosh, sir. Please do this! Please bring us a Dazzler movie! 
If you're not familiar with the character, Dazzler, aka Alison "Ali" Blaire, was created in 1980 as a sort of cross-promotion between Marvel Comics and Casablanca Records and premiered in "The Uncanny X-Men" #130. A mutant, Ali was first a disco singer but later ended up working in other musical styles. You have to be flexible in the music business — even as a mutant who can fly, roller skate like a pro, and turn sound waves into things like light shields, beams, and ultraviolet light. Hey, a mutant has to eat, too, right?
Feel that throbbing disco beat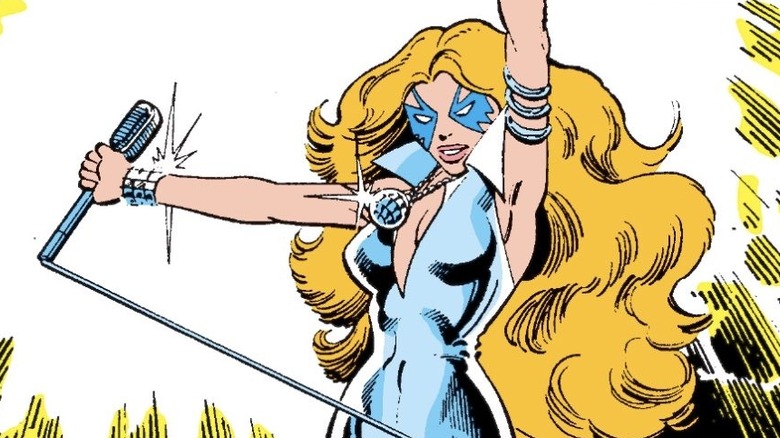 Marvel Comics
In the interview, Crowe was pitched on a Dazzler movie, and though he wasn't familiar with the character, he seemed to take it with good humor. He asked who should play the role and was told that some fan casting included Taylor Swift, Beyoncé, and Dua Lipa. He said:
"I'm feeling Dua Lipa for this. Tomorrow I'll be like, 'Yeah, I've been thinking about Dua for Dazzler, you know, I've been thinking about this for a while.' And giving you no credit [laughs]. No, no, I think it's cool. Doing a movie like that could be a blast. You can have character development and all that deep stuff and also have spectacle. You can do it. And it's heading there, clearly."
Dua Lipa would be great, though I sort of want Taylor Swift to have a chance to redeem herself after the fiasco that was "Cats." (She's just fine, of course. She directs her own stuff now. Still, it couldn't hurt.) I should mention, though, that Stan Lee once threatened to do it as a joke, starring Lady Gaga, if people didn't go to his Comikaze Expo (now L.A. Comic-Con). 
All that glitters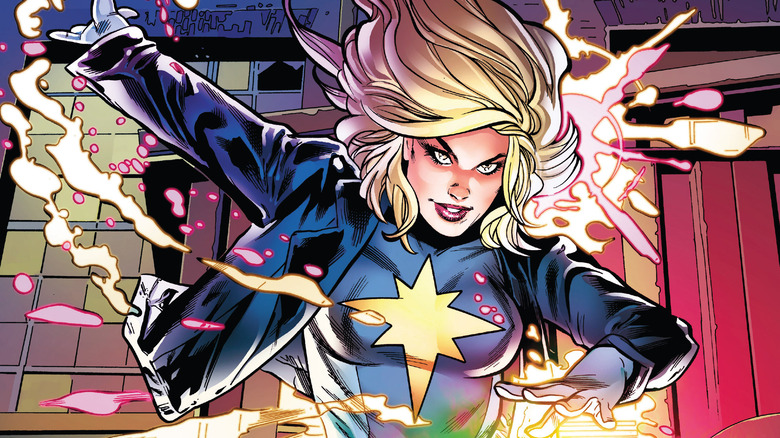 Marvel Comics
We've seen Dazzler before (we almost got a Hulu animated series called "Tigra and Dazzler") in video games. She was also briefly played by Halston Sage in "X-Men: Dark Phoenix." Once upon a time, Bo Derek was up to play the role in a Dazzler film with a script from Gary Goddard, but it never came to fruition. If this ever did go beyond a fun exchange in an interview, let's hope it's set when disco was at the height of its popularity. It just lends itself to a shiny mutant who can make light shimmer. Heck, go ahead and give Derek a cameo in the film! 
I'm a little too excited about the possibilities.
If none of these people work out, casting-wise, may I be the first to suggest D'Arcy Carden? After her brief appearance as Disco Janet in "The Good Place," roller skates and all, she might just make this work!