Here's How You Can Use YouTube To Access Over 30 Streaming Services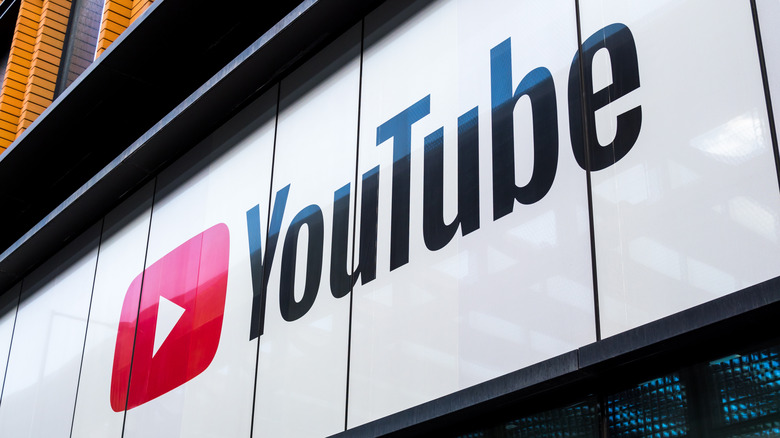 Alex Yeung/Shutterstock
The schemers at YouTube have finally done it — they've brainstormed a way to become the one-stop-shop for watching videos. For most folks, YouTube is the go-to site when it comes to trailers, recaps, explainers, and other video content about their favorite movies and TV shows. But what if you weren't just going to YouTube for deep dives and sneak peeks? What if YouTube also hosted all of your cinematic favorites? If hosting everything worth watching is the end-goal for YouTube's world domination, then consider the company one step closer to that dream. Starting today, streaming services are coming to YouTube.
The company is rolling out a new feature called Primetime Channels, which will allow users to sign up, browse and watch various movies and shows from more than 30 different streaming services. This includes Showtime, Starz, Epix, Paramount+, AMC+, Shudder, IFC, Hallmark Movies Now, Sundance Now, Acorn TV, Here TV, CuriosityStream, Comedy Dynamics, Allblk, ConTV, Docurama, MovieSphere, Dove Channel, ScreenPix, Fandor, Law & Crime, Screambox, Dekkoo, Tastemade+, Outside TV, Gaia, RCN Total, ATRESplayer, VSiN, Topic, Magnolia Selects, The Great Courses, UP Faith and Family, and ViX+. All of these will now be directly available on the YouTube interface.
How to use Primetime Channels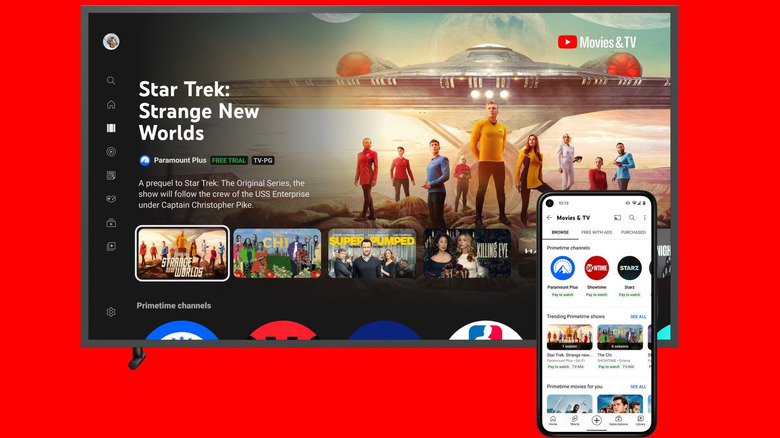 YouTube
For now, Primetime Channels is only available in the U.S., and users can sign up through the platform's Movies & TV hub. YouTube has signed up 35 different partners for the launch (the full list is available on the YouTube blog), each of which will basically get its own YouTube channel. Like any other, each channel will have a curated homepage with the videos directly available. Users can also browse the Movies and TV section of the YouTube app or find the streaming content in search results, recommendations, and elsewhere around the platform.
The channels will differ from others in only one way: if it's a service that the browsing user is already subscribed to, there will be a neon green button that says "Watch now." Otherwise, you'll be prompted to subscribe or "Pay to watch." For fans who like to go deeper into what they're watching, the Primetime Channels homepages will also feature curated trailers, behind-the-scenes footage, and cast interviews for each title.
The Verge reports that two particular YouTube mainstays will go unchanged: when watching the shows/movies, users will still have the ability to leave a comment and like or dislike. While commenting does sound like a genuinely fun way to engage with other viewers, I can't help but wonder if those particular features will stick around on a permanent basis. It's really easy to imagine how certain groups of people will abuse the comments section or smash the dislike button just for the sake of being jerks. How long before some of YouTube's new partners take issue with that?
YouTube continues to expand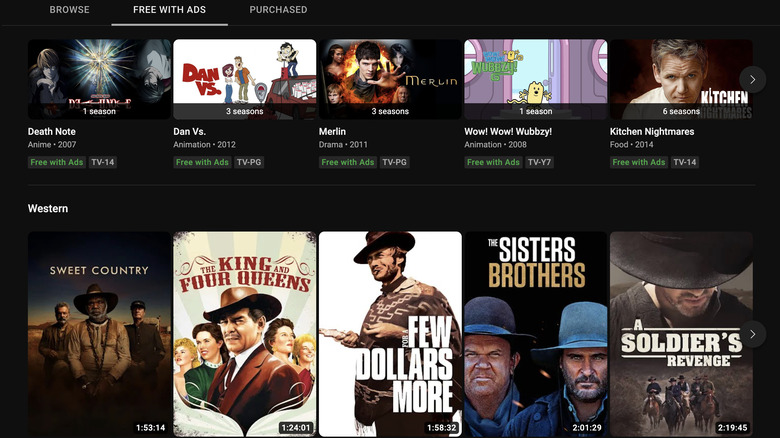 YouTube
YouTube has long offered a limited number of movies and TV shows for rent or purchase — including a "Free With Ads" section that includes notable titles like "Death Note" and "Big Trouble in Little China." But that has always been a small (and difficult to navigate) subsection of the site. These third-party additions signal a big expansion. The platform hopes to see many of its 2.5 billion monthly users become paid Primetime subscribers. But will this actually be a game changer for the way that people use YouTube?
Plenty of other streaming services already offer third-party partnerships: Prime Video has various channel subscriptions and for many folks, has long been the easiest place to connect with channels like Shudder or AMC+. Hulu very similarly has add-on options for HBO, Showtime, and more. The main chip in YouTube's favor is that it has so many options right off the bat. There will no doubt be some kind of option to bundle and if users prefer to keep many of the services together on one familiar interface, then this would be the way.
But then again, aren't we all used to having a million different subscriptions on a million different services? After all, some of the biggest streamers in the game (Netflix, Hulu, and Disney+) aren't available anywhere but their own interface and they've done okay for themselves.
Regardless, it sounds like this is just the beginning for YouTube. The company also plans to expand into international markets and add more channels/streaming partnerships in the future.