Before You Die, You Hear The Ring Vinyl Soundtrack From Waxwork Records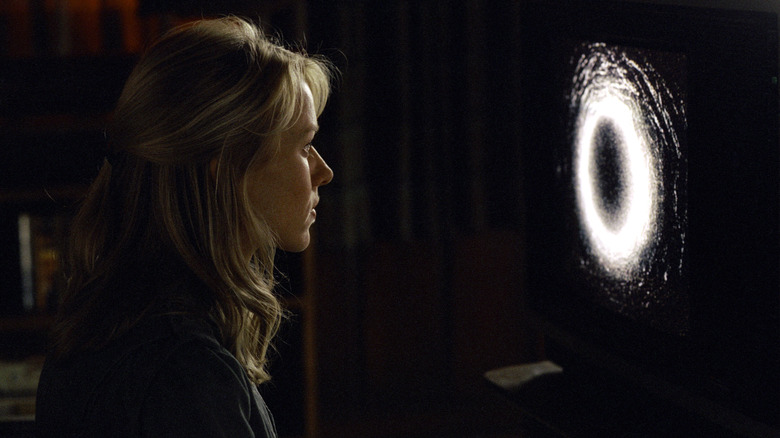 Dreamworks Pictures
It is very easy to underestimate the importance of a good, spooky horror soundtrack. Sound effects get all the glory for creating effective scares that make us jump out of our seats, but a great horror soundtrack can keep us up all night and make a horror movie iconic. After all, what would "Jaws" be without John Williams? What would "Suspiria" be if the gorgeous visuals weren't accompanied by the sounds of Goblin? Or "The Exorcist" without that 15-second bit from the absurdly long "Tubular Bells?"
Though it's hard to forget the sight of the iconic Sadako coming out of the TV, props should also be given to Hans Zimmer and his rare horror movie score in Gore Verbinski's "The Ring." Eclipsed by the long-lasting success of his "Gladiator" and coming out before Zimmer's one-two punch of "Madagascar" and "Batman Begins," his score for "The Ring" never quite enjoyed the level of attention it deserved.
Thankfully, just because you absolutely shouldn't hit play on a cursed VHS tape doesn't mean you can't listen to Zimmer's soundtrack on repeat without fear of a creepy girl crawling out of your record player to kill you a week later. That is because Waxwork Records, a company regularly featured on this site for their great releases of movie soundtracks, is giving Hans Zimmer's "The Ring" score the vinyl treatment.
Hit play, if you dare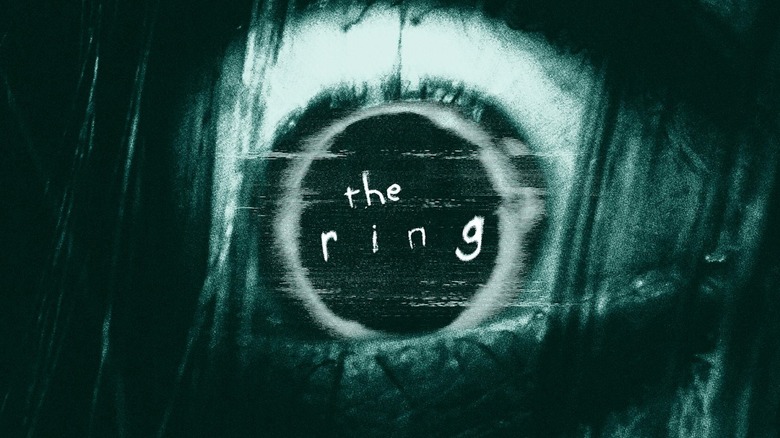 Waxwork Records
The upcoming vinyl release, set to commemorate the 20th anniversary of "The Ring," is a deluxe double LP, featuring a "Samara & The Well" green and black marbled vinyl, as well as a "Cursed VHS Tape" black and white splatter colored vinyl. The release also comes with heavyweight gatefold jackets and matte satin coating, some stunning art and design by Matt Needle that will make you just as scared of a record as you were of a VHS, exclusive liner notes by Gore Verbinski himself, and more.
Zimmer's score, a hauntingly beautiful mix of melancholy and frights, is key to the effectiveness of Verbinski's remake. As Waxworks describes it:
"Constructed from a base of a piano, violins, synthesizer, and two cellos, Zimmer's score is thoroughly effective in bringing the listener into the haunting space that is 'The Ring' with dreadfully anxious strings, mournful keys, and rolling percussion. Zimmer creates a shadowy ambience that pulls you into the gripping ghost story."
Indeed, while there are many horror remakes, few have stood the test of time as well as Verbinski's "The Ring." Not only is this a rare adaptation that actually captures the essence of the original, but one that manages to translate a very Japanese story and make it work for American audiences, thanks to the focus on rapidly-adapting technology. This is a movie that kickstarted the trend of American adaptations of J-horror movies, and one with extremely satisfying pay-offs and scares.
Now, you can feel like you're being haunted by a vengeful spirit when Waxwork Records' "The Ring" vinyl is released in March 2023. You can pre-order here.