Weird Al Talks About The 'Kind Of Devastating' Failure Of His First Movie, UHF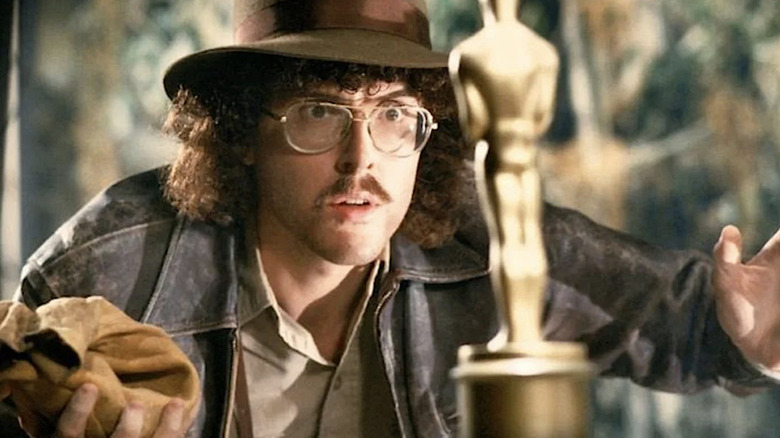 Orion Pictures
"Weird" Al Yankovic' was riding high as pop music's preeminent parodist when he opted to make his feature filmmaking debut in 1989 with "UHF." The film stars the musician as a lovable loser who's put in charge of Channel 62, a bare-bones operation buried deep in the UHF dial (you see, kids, televisions used to have two dials: one for major stations, and another for a multitude of static dotted with bizarre oases of transmissions from god-knows-where). He's tasked with upping the outlet's atrocious ratings, at which he fails until the station's janitor, Stanley Spadowski (Michael Richards), accidentally transforms into a wildly popular children's show host.
The notion of Yankovich having to fill programming space with original shows perfectly complemented his gift for sketch-length goofs of popular culture. The gags hit more often than they miss, which is all you can ask for from a movie like this. It should've been a hit. Instead, it opened in eleventh place on a late July weekend where it was the only major new release. For the first time in his career, audiences had completely rejected Yankovic. His big-screen career was effectively over. What went wrong?
High test screening scores aren't everything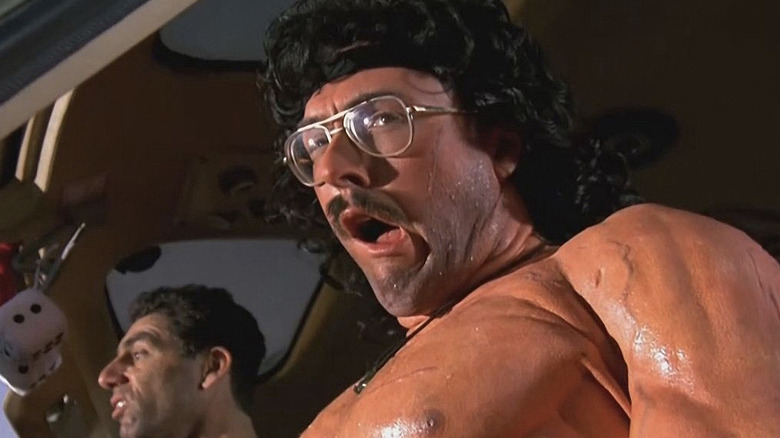 Orion Pictures
As Yankovic's fictional biopic "Weird: The Al Yankovic Story" nears its November 4 release, the songwriter is opening up about his first film's disastrous critical/commercial reception. In an interview with Yahoo! Music, Yankovic recalls that Orion Pictures had the particularly high hopes for "UHF" based on a number of rapturously received test screenings, which led them to slot the film in late July as comedy counter-programming to massive summer tentpoles like "Indiana Jones and the Last Crusade," "Lethal Weapon 2" and "Batman." Orion believed this was the beginning of a "long movie career" for the star.
When it bombed, Yankovic was suddenly persona non grata, which threw him into a creative slump. As he told Yahoo:
"Nobody wanted to establish eye contact. It was really weird and just kind of odd to have the rug pulled out from under me like that, because I was getting built up so much and then within a couple days, nothing. So, that was kind of devastating, and it took me kind of a while... I don't know if I would say I was depressed, because I've always been a pretty happy, up kind of guy, but it was not pleasant. I probably had a couple of years of licking my wounds before I could kind of come back and be creative again."
Orion made a major soundtrack misstep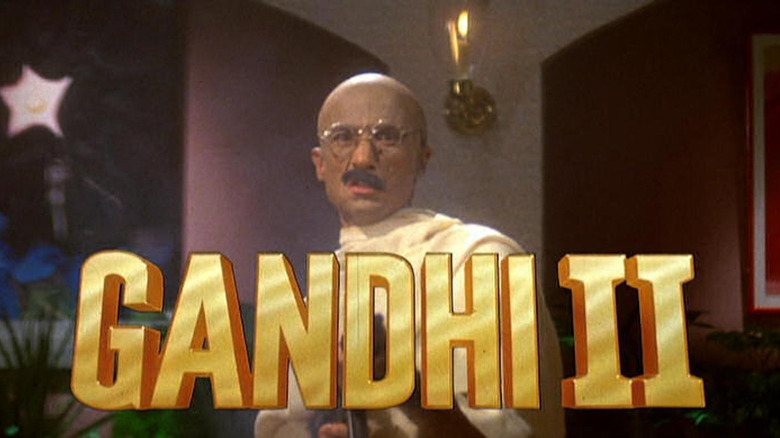 Orion Pictures
Yankovic wasn't the first chart-topping musician to flame out at the movies. Paul McCartney whiffed with "Give My Regards to Broad Street"; Madonna's first two star turns, "Shanghai Surprise" and "Who's That Girl," were flops; and Mariah Carey will probably cut you if you mention "Glitter" in her presence. As for those toweringly high test scores, that's hardly a guarantee for box office success (a lesson Billy Eichner learned a month ago when "Bros" zipped in and out of theaters).
That influential critics like Gene Siskel and Roger Ebert lambasted "UHF" certainly didn't help, but I've always felt the film would've had a much better chance at catching on with audiences had Orion insisted on releasing the movie's best song parody, "Money for Nothing/Beverly Hillbillies," as the soundtrack's first single. MTV was still king in 1989, so a few weeks of heavy rotation for the video (a very clever parody of the Dire Straits' groundbreaking use of computer animation) might've enticed more moviegoers to give the film a shot. Instead, they went with the movie's theme song, an original that doesn't play to Yankovic's song spoofing strengths.