Disney's Encanto At The Hollywood Bowl Concert Is Coming To Disney+ In December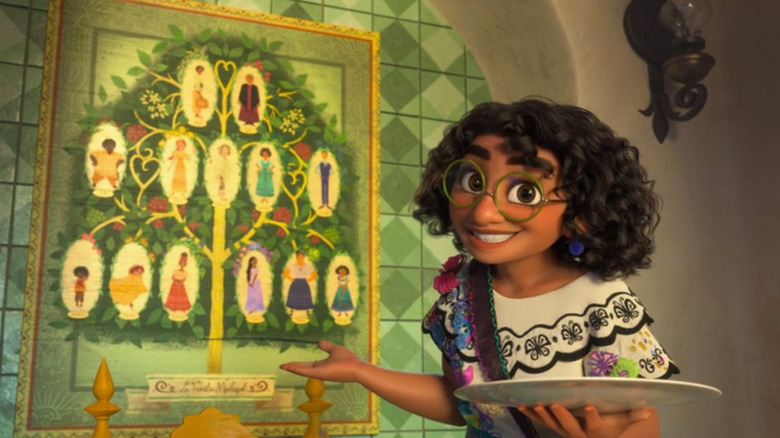 Disney
The Hollywood Bowl can be a magical place. Set in the Hollywood Hills, this giant amphitheater that opened in 1929 seats 17,500 people. They host countless musical acts, but one of the big draws is when a live orchestra plays along with a popular film. The LA Philharmonic recently performed alongside an "Amadeus" showing, and "The Nightmare Before Christmas" with live music is one of the venue's hottest tickets. Now Disney is bringing the Academy Award-winning film "Encanto" to the Bowl with the original voice cast. 
Not everyone can get to Los Angeles, of course, but Disney+ subscribers will be able to stream the special. The concert will happen over two nights on November 11 and 12, 2022, and will be available to stream at the end of the year. 
That's not a bad deal! As cool as the event space is, this means you won't have to deal with the insane traffic, parking nightmares (and they are epic), long food lines that net you a box of $8 crackers, or the hard seats. You can snuggle up with your own familia on the couch and sing along as you watch. 
Original voice cast reunion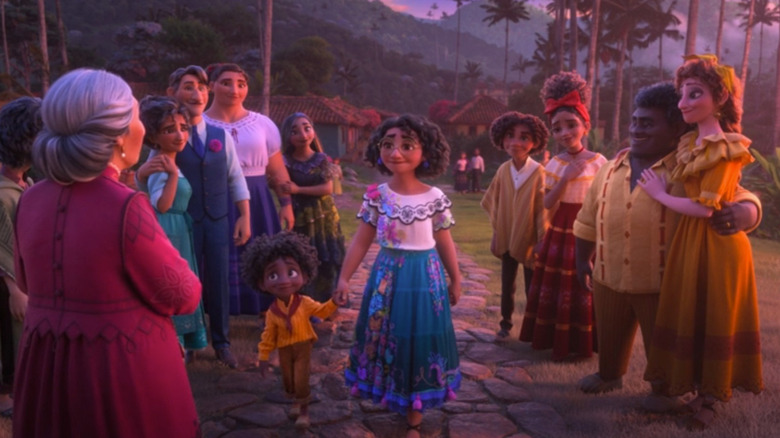 Disney
"Encanto at the Hollywood Bowl" will have a special introduction by composer Lin-Manuel Miranda. The returning voice cast includes Stephanie Beatriz (as Mirabel), Adassa (as Dolores), Carolina Gaitán (as Pepa), Jessica Darrow (as Luisa), Diane Guerrero (as Isabela), Mauro Castillo (as Félix), Angie Cepeda (as Julieta), and Olga Merediz (as Abuela Alma). That's not all, though. Latin Grammy winners and Colombian stars Carlos Vives and Andrés Cepeda will join as guests for the event. It will be filmed live, and one assumes, cut together, just in case. Hey, this is live, and you never know what will happen. 
The whole thing will include an 80-person orchestra, 50 dancers, and special effects to turn the Hollywood Bowl into the Colombian village and the magical Casita. If you do get to the event in person, please report back and let us know if they end up selling arepas at the concession stands because that film will make you crave them. In fact, does anyone have some right now? 
Who was it that we don't talk about again?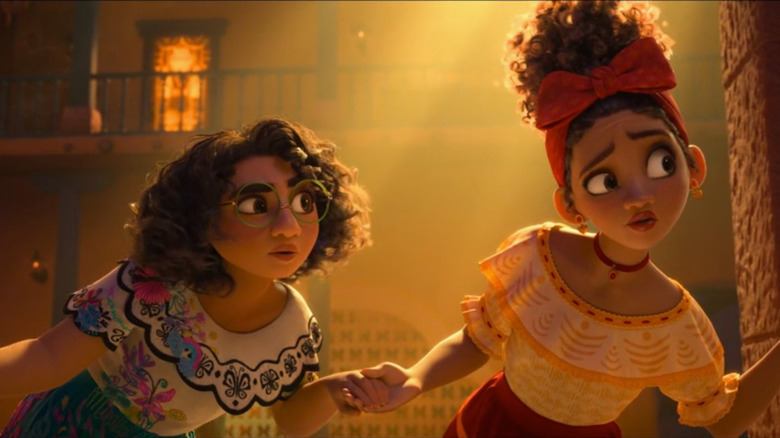 Disney
Stephanie Beatriz says of the event:
"'Encanto,' the film, has connected with people in so many important and wonderful ways, and playing Mirabel was an incredibly powerful and life-changing experience. I'm beyond thrilled to perform these beautiful songs live, along with my fellow 'Encanto' cast, in one of the most iconic concert venues in the world."
The live event will be directed by Chris Howe ("Coldplay Live at Whitby Abbey," "Bruno Mars: 24k Magic Live at Apollo) and Jamal Sims, the original "Encanto" film choreographer. The orchestra will be conducted by Anthony Parnther and they'll perform the full score, including the juggernaut of an earworm, "We Don't Talk About Bruno." I'd apologize for putting that song in your head, but it's just too good to do that. The song and the soundtrack stayed at number one on the Billboard 200 and the Hot 100 simultaneously for five weeks in a row. 
All joking aside about the venue, it's truly an incredible experience. It's pretty wonderful that people around the world will get a taste of what this place is like. If you do want to get tickets for November 11 or 12, 2022, you can do so on the Ticketmaster website.
"Encanto at the Hollywood Bowl" will begin streaming on Disney+ on December 28, 2022.