This Is What Mike Flanagan's Take On Stephen King's Dark Tower Would Look Like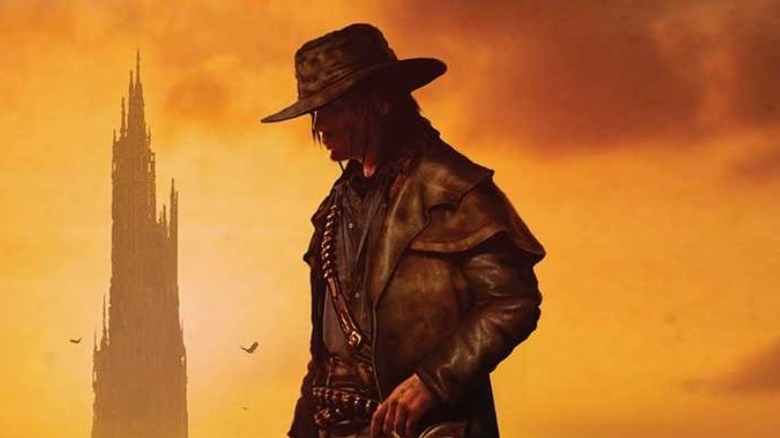 Simon and Schuster
Stephen King's work has been adapted for the screen dozens of times and, in recent years, the ever-popular author's output has become particularly attractive to studios and streaming services. Much of that had to do with the unparalleled success of "It" in 2017, which sparked a tidal wave of further movies and TV shows based on King's writings. But 2017 also played host to "The Dark Tower," a film adaptation of King's sprawling, beloved book series. The movie bombed and, as it stands, these books remain unadapted in a satisfying manner. But Mike Flanagan, the man behind "Doctor Sleep" and the supposedly unadaptable "Gerald's Game," sees this as his Everest — and he knows how he would tackle the task.
Flanagan recently spoke with CinemaBlend and was asked about what his version of "The Dark Tower" would look like. While the director admits he doesn't know if it would be a series of movies, like Peter Jackson's "Lord of the Rings," or a show, like Amazon's "The Rings of Power," he knows how to approach it. In short? Just do the books. He said:
"It would look like the books... It would be a black screen, and the words 'The man in black fled across the desert, and the gunslinger followed' would come up on silence, and you'd hear the wind, and we'd gradually fade up to this Lawrence Of Arabia-esque landscape with a silhouette in the distance just making his way across the hardpan. And we would build it out from there in order to the end."
Grounding the fantastic nature of it all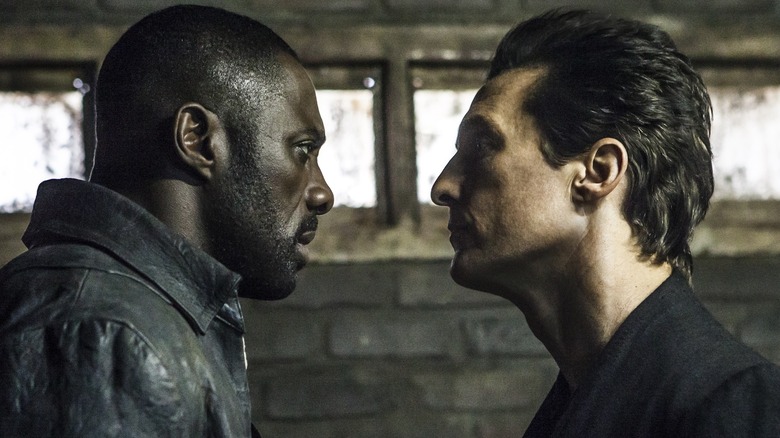 Sony Pictures
Building it out from there is no small task, as there are seven main books (and several spin-off entries) in King's epic series centered on Roland Deschain, the last Gunslinger, and his quest to save the multiverse from evil. For Flanagan, the trick would be boiling down the fantastic elements and finding a way to ground them:
"It would just be a question of taking the more fantastic elements that might be harder to connect to – especially where it gets pretty meta at mid-point – and grounding it, just pulling it in. But otherwise the characters are who they are, the arc is what it is, and I think the way not to do The Dark Tower is to try and turn it into something else – to try and make it Star Wars or make it Lord of the Rings. It's what it is; what it is is perfect. It's just as exciting as all of those things and just as immersive."
Flanagan does have a pretty amazing, if obvious, point. Why on Earth would you try to turn this series into something it's not? King's work largely speaks for itself and always has. "The Dark Tower" succeeded on its own terms as a book series and King's name does a lot of heavy lifting. This could be the next big thing — it doesn't have to chase what's already been accomplished elsewhere.
Third time's the charm?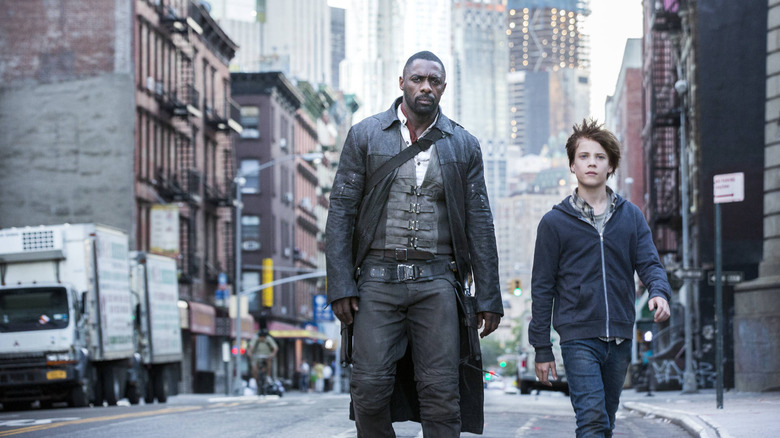 Sony Pictures
Directed by Nikolaj Arcel, 2017's "The Dark Tower" movie just didn't have enough time to build the story in a satisfying way, as was the general consensus. It failed to deliver the goods critically or financially, topping out at just $113 million worldwide against a reported $60 million budget. That wasn't going to cut it. So, maybe TV was (or is) the answer?
Glen Mazzara, of "The Walking Dead" fame, famously tried very hard to adapt King's books into a TV show several years back. Ultimately, that fell apart as well, despite Mazzara's ambitious plans for the whole thing. Flanagan, meanwhile, is one of the most trusted genre filmmakers working today and has proven that he knows how to take on King's work. If there is one person working who seems capable of doing this, it's him. Rounding out his thoughts, Flanagan explained that he truly hopes he gets the chance to do this one day:
"It's a story about a tiny group of people, and all the odds in the whole world are against them, and they come together. As long as it's that, it will be fine. There won't be a dry eye in the house. Is it a series? Is it a franchise of feature films? I don't know It's all of those things; it's none of them. It would be my Everest to do that, but nothing would make me happier, and god, I hope there's a chance. I really do."
For now, the future of the Gunslinger on screen remains uncertain.