Heads Of State: Everything We Know So Far About The Action Comedy Starring Idris Elba And John Cena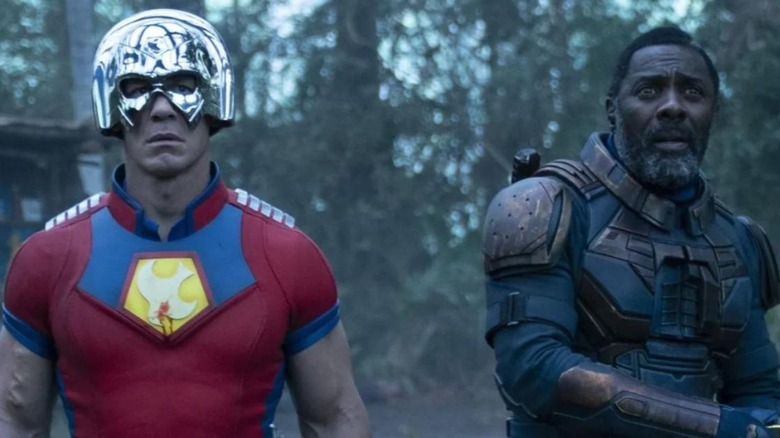 Warner Bros. Pictures
Amazon Studios has tapped actors Idris Elba and John Cena to star in a new action-comedy film titled "Heads of State." The film is being helmed by Russian-born director Ilya Naishuller (via The Hollywood Reporter), who previously worked on "Nobody," starring "Better Call Saul" star Bob Odenkirk. The film is being produced by Peter Safran and John Rickard via The Safran Company and was greenlit during what is being described as a "competitive Zoom presentation" in October 2020. Major details surrounding the film are still being kept under wraps since it seems to be in the early stages of development. Here's all we know about it so far. 
What is Heads of State about?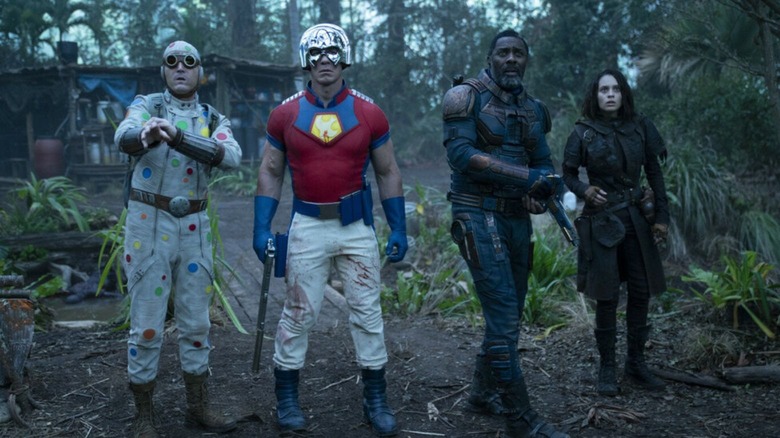 Warner Bros. Pictures
As per THR, the film is being described as a "'90s style two-hander" that is a mix of the Harrison Ford and Gary Oldman starrer "Air Force One" and Dwayne Johnson buddy-cop movie "Hobbs and Shaw." "Heads of State" is set to bring a mismatched pair together in a high-stakes situation. Judging from the name, the film appears to be a political-themed comedy with a mix of action. With Elba and Cena headlining the cast, we can surely expect plenty of laugh-out-loud and chaotic moments when the two are put up against each other.
Meet the cast and crew of Heads of State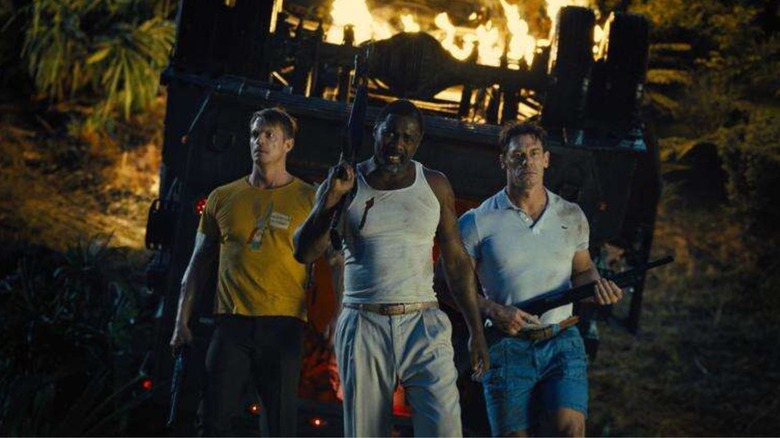 Warner Bros. Pictures
Details about the supporting cast of "Heads of State" are being kept under wraps. So far, it has only been announced that John Cena and Idris Elba will be playing the two leading roles in the film. Cena and Elba's on-screen chemistry is unmistakable, and anyone who has watched James Gunn's "The Suicide Squad" sequel will agree! Peter Safran, a producer on the DC film, pushed for Cena and Elba to star together in "Heads of State" after witnessing their on-screen appeal. 
On October 25, 2022, it was announced that Peter Safran had been tapped to lead DC's film, TV, and animation efforts along with James Gunn as co-chairs and co-CEOs of DC Studios, which is a newly formed division at Warner Bros., Safran will produce "Heads of State" via his production company.
Harrison Query ("My Wife and I Bought a Ranch") wrote the first script for the film, and Josh Appelbaum and André Nemec ("Beverly Hills Cop") are reported to have penned a new draft for it. It is unknown whether the film will be available for streaming on Prime Video or will be distributed via streaming as well as enjoy a limited theatrical release. We'll be here to share when there's more!