The Son Trailer: Hugh Jackman Leads Florian Zeller's Depression Drama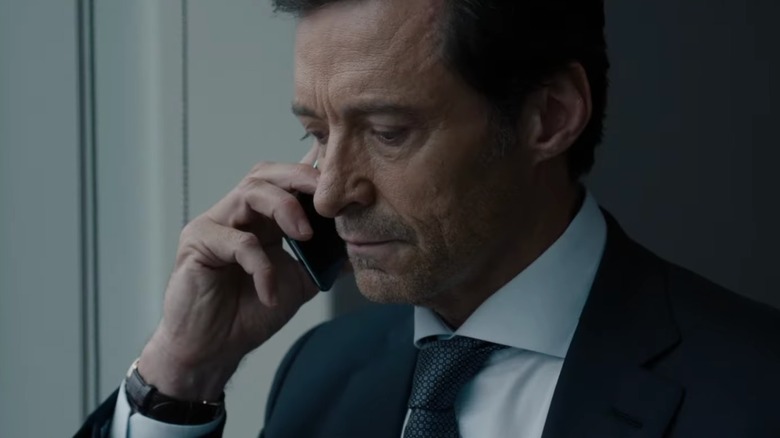 Sony Pictures Classics
The full trailer for Florian Zeller's follow-up to "The Father" is here, and "The Son" looks about as emotionally devastating as we've come to expect from the playwright and novelist turned filmmaker. The second adaptation in a trio of thematically (but not narratively) connected plays about family, "The Son" focuses on the painful, numbing vacuum of clinical depression whereas Zeller's previous film centered on the fragmented terror of dementia. It screened at festivals earlier this year, playing at Venice and Toronto in the same week, and proved divisive among critics who saw it.
The new trailer clarifies the plot that was only vaguely presented by the film's first teaser. The movie follows a teen boy, Nicholas (Zen McGrath), as he becomes overcome with depression that impacts his school and home life. But as the title's perspective suggests, it seems to be more firmly placed in the point of view of his father, Peter (Hugh Jackman), whose new family Nicholas moves in with when his troubles become apparent. Peter and Nicholas' mother Kate (Laura Dern) seem at a loss about what's going on or how to help their son, and Peter also has a new baby with his wife Beth (Vanessa Kirby) to worry about.
Anthony Hopkins returns, too
Meanwhile, Anthony Hopkins, playing Peter's own father, seems like an antagonistic presence. We only see him briefly here in the trailer, but he sits at the opposite end of an austere dining table as Peter and says, "You came to tell me what a good dad you are. What do you want, applause?" Although that casually cutting remark sounds like something his character from "The Father" would say, earlier reports that the actor will be playing the same character are apparently incorrect. Still, Zeller seems to be able to pull fantastic performances from his actors: Hopkins won an Oscar for "The Father," and /Film's review by Chris Evangelista singles out "The Son" as some of Jackman's best work to date.
Our review, though, also gets to the core of what makes this an already-polarizing film, as Evangelista notes that "The subject matter of 'The Son' all but guarantees a bad time at the movies," due to its commitment to being "so emotionally devastating and so accurate in its portrayal of depression." While the film certainly looks like a heartbreaker, I do question the way these teasers and trailers keep withholding the actual language of depression, making its central theme seem mysterious for no real reason. We'll find out soon enough whether or not it will strike audiences as sincere: Sony Pictures Classics' "The Son" is set for a limited theatrical release beginning on November 25, 2022.