Landing His Next Friday Role Was 'A Miraculous Leap' For Mike Epps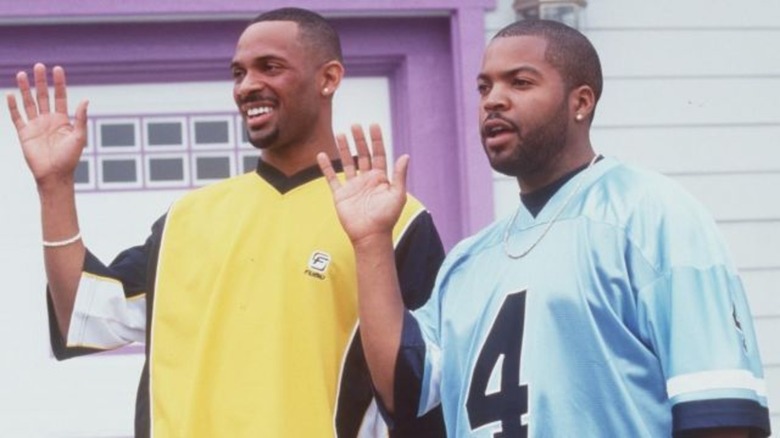 New Line Cinema
Mike Epps' big Hollywood break came when he starred alongside Ice Cube in the 2000 stoner comedy "Next Friday," the sequel to 1995's "Friday." From there, the actor gained roles in many hit films and released a number of comedy specials. "It was a miraculous leap," Epps told Hollywood.com of his "Next Friday" role in 1999, a month before the movie hit theaters.
In the first "Friday," Craig (Ice Cube) gets fired from his job on his day off for allegedly stealing boxes. This leaves his schedule wide open to try weed for the first time with friend and pothead, Smokey (Chris Tucker), which gets them in hot water with drug dealer Big Worm (Faizon Love). At the end of the movie, Craig does the whole neighborhood a favor and knocks out the local bully, Deebo (Tommy "Tiny" Lister Jr.). 
The premise for "Next Friday" borrows from "The Fresh Prince of Bel-Air:" Craig got into one little fight and his dad got scared and said, "you're moving with your uncle and cousin in ... Rancho Cucamonga." Uncle Elroy (Don "DC" Curry) and easily rattled cousin Day-Day (Epps) recently hit the lotto and moved from South Central, L.A. to the peaceful suburban city. Surely, Craig would be safe there while a recently escaped from prison Deebo looks to avenge his loss. But Craig and Day-Day manage to find themselves in trouble with the violent neighbors across the street. 
Ice Cube, who wrote and produced "Next Friday," created Day-Day to fill the void left by Chris Tucker, who refused to appear in the "Friday" sequels. Ice Cube discovered Epps at the same place Tucker earned his stripes: the comedy club.
'He was the perfect Day-Day'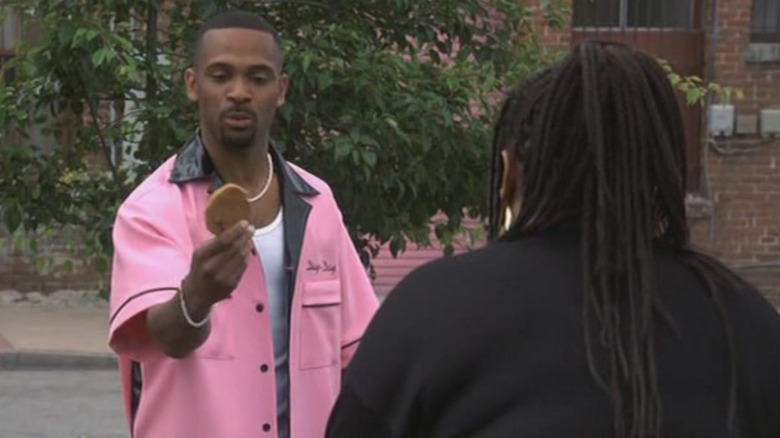 New Line Cinema
Before "Next Friday," Mike Epps had a role in the 1997 drama "Strays," which happens to be Vin Diesel's one and only directorial effort on a feature film (even Steven Spielberg couldn't persuade Diesel to direct again). But Epps mainly worked the comedy club circuit; he even appeared on HBO's "Def Comedy Jam." During one of his acts, in the crowd sat Ice Cube, who at the time was working on the "Friday" sequel and searching for an actor to play Craig's new smoking buddy and sidekick. The rap icon told Hollywood.com:
"I saw him ... and he was the perfect Day-Day. Not only the jokes ... but he has that natural ability to be funny without trying to be. So I was just hoping he could act and pull that part off. From the first time we tested him, he didn't know it, but he had the movie before he knew he had the movie."
Chris Tucker's Smokey is beloved by "Friday" fans; his "You got knocked the f*** out" line is still in heavy use today. Don't let a professional fighter get knocked out cold during a nationally televised spectacle, because the Smokey meme will be in rotation on social media before the ref raises the winner's hand. 
Naturally, when such a character is replaced, the replacement will have a hard time earning acceptance from fans. But Epps' natural charisma resonated so much that "Next Friday" didn't run into that problem with Day-Day. Epps further cemented his spot in the series when he reprised his role in "Friday After Next." Which brings me to the elephant in the room: will there be a "Last Friday"?
Warner Bros. rejected Last Friday scripts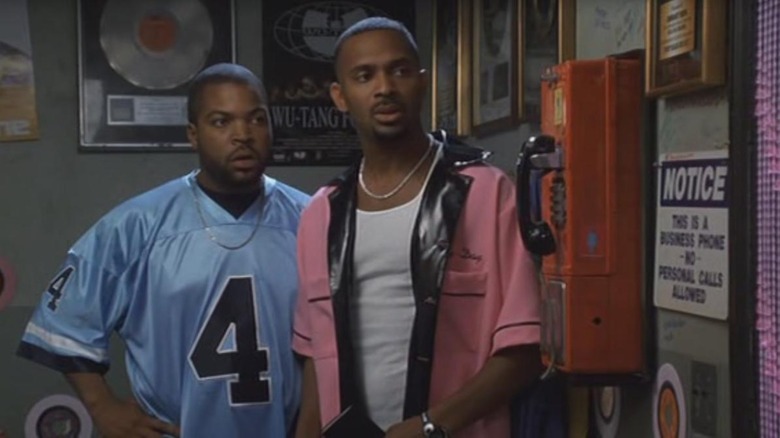 New Line Cinema
Rumors about a fourth and perhaps final installment of the "Friday" series have persisted for more than a decade. Unlike Chris Tucker, Mike Epps has expressed his willingness to return for another go, though that might not ever happen. When asked about the sequel during a 2014 interview with GlobalGrindTV, Epps explained:
"What people fail to realize with the whole 'Friday' thing is [that] all of the movies were made at New Line Cinema. And New Line Cinema is no longer doing those type of movies — so, they was just kind of done with those type of movies, so that's a question for [Ice] Cube."
Ice Cube has kept fans updated throughout the years through tweets, most of which have aligned with Epps' position that New Line Cinema has refused to greenlight the movie. On a 2022 episode of the "Drink Champs" podcast, he revealed that he wrote two scripts that were rejected by Warner Bros. Discovery, the company that owns New Line Cinema and the distribution rights to the "Friday" movies. Ice Cube explained: 
"I wrote one: it was the s***. They were like, 'Yo, we don't want Craig and Day-Day in jail.' Cause Craig and Day-Day went to jail for selling weed before it was legal. I was like, 'What you mean? This s*** is funny.' Then after they rejected it, they had all these f****** movies about going to jail." 
In the second script, Craig squashes beef between the youngsters and OGs on his old block. After Warner Bros. rejected that too, many of the beloved actors from the series died, including Tommy 'Tiny" Lister Jr., John Weatherspoon, who played Pops in all three films, and Anthony Johnson, who played drug addict Ezal in the first film. Unfortunately, it looks like "Next Friday" will be the last "Friday."