Star Wars Bits: Andor, Doctor Aphra, Galactic Pals, Black Series Clone Trooper Helmet, The Bad Batch, Squid Head, And More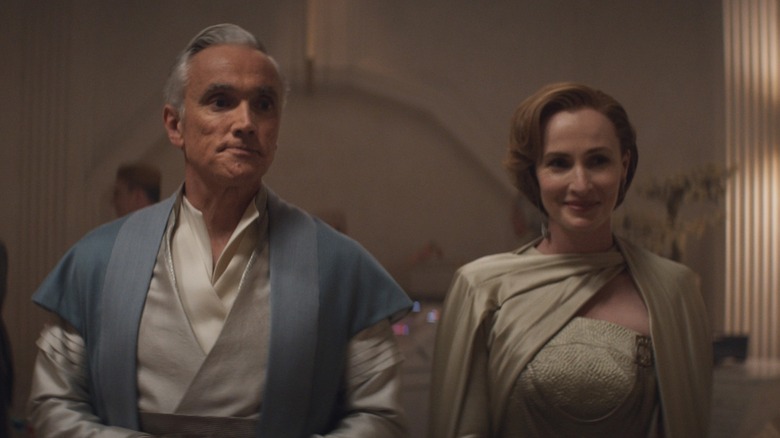 Lucasfilm
We may receive a commission on purchases made from links.
In this edition of Star Wars Bits:
"Andor" breakdowns & reviews
"Galactic Pals" Returns
Marvel's Upcoming "Star Wars" Comics
Hasbro's The Black Series Phase II Clone Trooper Premium Helmet
And More!
Andor breakdowns & reviews
Above, Nerdist's Dan Casey breaks down everything you might have missed in this week's episode of "Andor."
Next, Alex at Star Wars Explained shares his thoughts on "Announcement."
On Live Action Star Wars, Ralph and James discuss the seventh episode of "Andor."
On The Bombadcast, Scotty and Gerry party with Mon Mothma.
Star Wars: Galactic Pals
New episodes of "Star Wars Galactic Pals" are available at StarWarsKids.com. A spinoff of the adventures of SF-R3 in "Galaxy of Creatures," "Galactic Pals" follows M1-RE, another member of the Galactic Society of Creature Enthusiasts, as she looks after and studies baby aliens, including Ortolans, Gungans, Rancors, Porgs, and more!
Watch the "Rancor" episode above and be sure to check out the new "Tauntaun" episode. 
Marvel's upcoming Star Wars comics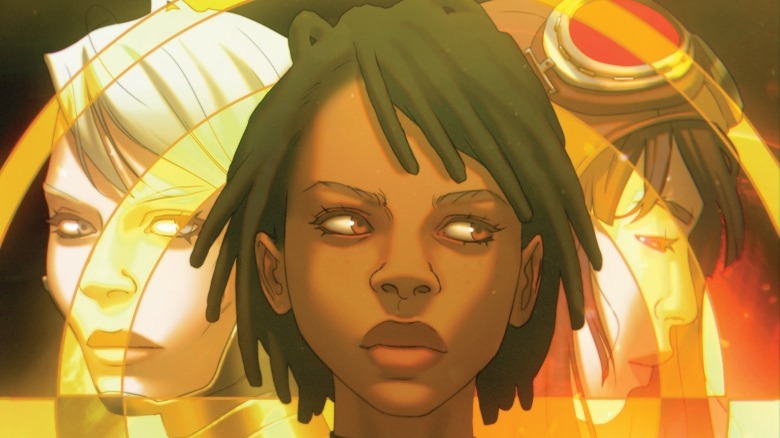 Marvel Comics
"Star Wars: Doctor Aphra" #25, written by Alyssa Wong and illustrated by Minkyu Jung, with a cover by W. Scott Forbes, arrives October 26 and StarWars.com has an exclusive preview of the upcoming issue. You can pre-order the issue now on Comixology. Here's the synopsis:
"While the Spark Eternal continues to control Aphra's body aboard the Vermillion, the real archaeologist is trapped in her own mind, peering into the memories of the Leader of the Ascendant Miril. Moving through a reconstruction of the Bar'leth sanctum, Aphra learns the chilling secret of her new simulated Sith abilities..."
Explore all of Marvel's October "Star Wars" releases, including "Star Wars: The High Republic" #1 and "Star Wars: Darth Vader" #28.
Top 10 Star Wars Legends comics
Speaking of comics, JP Sarri Reviews covers his ten favorite Star Wars Legends comics from Dark Horse. 
Star Wars: The High Republic Show
In this episode of "Star Wars: The High Republic Show," Kristin Baver travels to New York Comic Con to meet up with the authors of Phase II and uncover some exclusive reveals. 
Clone Trooper Premium Electronic Helmet
Hot Toys Echo (The Bad Batch)
Star Wars The Vintage Collection: The Phantom Menace
Who is Squid Head?
In the latest episode of "Jabba's Palace Roll Call," Mighty Jabba's Collection is doing a deep-dive into the life and times of Tessek aka Squid Head from "Star Wars: Return of the Jedi."
This Week! in Star Wars
On This Week! in Star Wars, host Kristin Baver gives us the lowdown on all the latest news from that galaxy far, far away.
"This week in Star Wars, the adorable 'Star Wars Galactic Pals' are back, we get ready to Bring Home the Galaxy, and grab a cuppa for episode 6 of 'Andor' streaming now on Disney+. Plus, we chat with the cast of 'Andor' about the storytelling of the series."