Cool Stuff: Appease Your Hungry Home With The Vinyl Soundtrack For 1977's House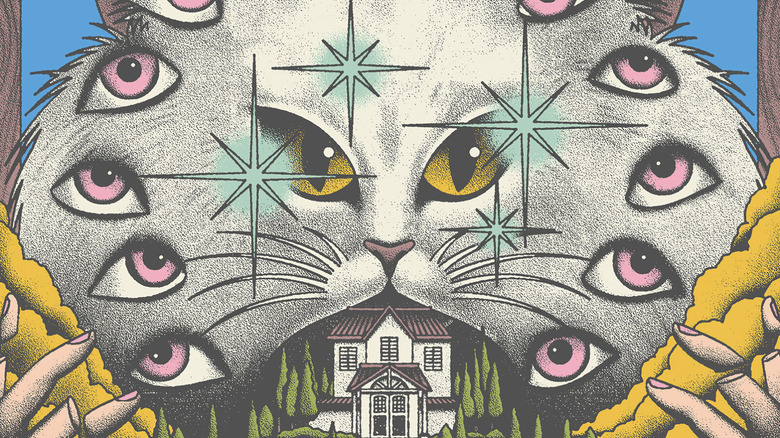 Waxwork Records
Don't you hate it when you have to go to your aunt's house, only to get possessed by your aunt's ghost and have her house eat your best friends? What a bummer! We do have to admit, though, that it makes one hell of a trippy and fun film. 
Nobuhiko Obayashi's "House" has maintained a passionate cult status over the 45 years since its release, and its trippy and genre-bending score from Asei Kobayashi and Mickie Yoshino is an integral part of this. However, this score has always been a bit difficult to obtain physically. While recordings of it are online, it has never been re-released or remastered. To make matters worse, the original pressings were never released outside of Japan
Thankfully, we won't have to worry about that anymore thanks to the folks over at Waxwork Records. For the first time since 1977, the "House" soundtrack is getting reissued on vinyl and is finally making its way to the United States.
As Waxwork Records notes in their press release, "Fusing elements of funk, jazz, rock, and romantic ballads, the soundtrack captures the absurd and whimsical nature that is 'House,' contrasted with its experimental scenes of horror and madness."
If that doesn't get you hyped for this release, then what in the world will?
The girls will wake up when they are hungry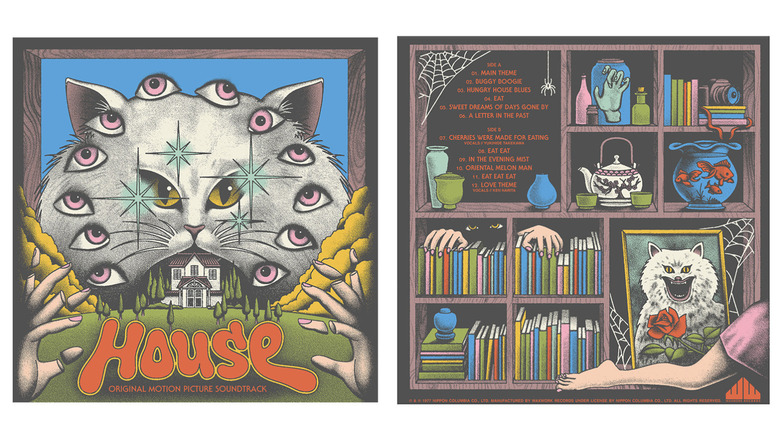 Waxwork Records
Sporting brand-new artwork from artist Jake Foreman, the "House" vinyl package is just as trippy as the film itself. Foreman's work draws inspiration from classic moments in the film, including haunting portraits of our eight female leads, with the vinyl itself being a splattered green-and-yellow combination. It also comes with a 12"x12" art print that you can hang on your wall and point out unprompted when you have company over. At least, that's what I'd do with it.
The fact that the "House" soundtrack is finally getting officially released here in the United States is major. As Waxwork points out in their release, it "effectively lures you into a false sense of security" with the first half's "upbeat pop-sing-a-longs and jovial tracks," much like how the film itself starts off as a quirky vacation movie. However, when the secrets of the titular house begin to unravel, the soundtrack gets darker as well, setting the stage for the surreal and terrifying imagery the movie is known for. It makes us wonder, would "House" still be a classic if anyone other than Kobayashi and Yoshino scored it?
Let's not trip ourselves up with theoretical thoughts, though. The official "House" vinyl release is available now at Waxwork Records.