Legendary Comics Made A Trick 'R Treat Omnibus, But There's Only One Way To Own It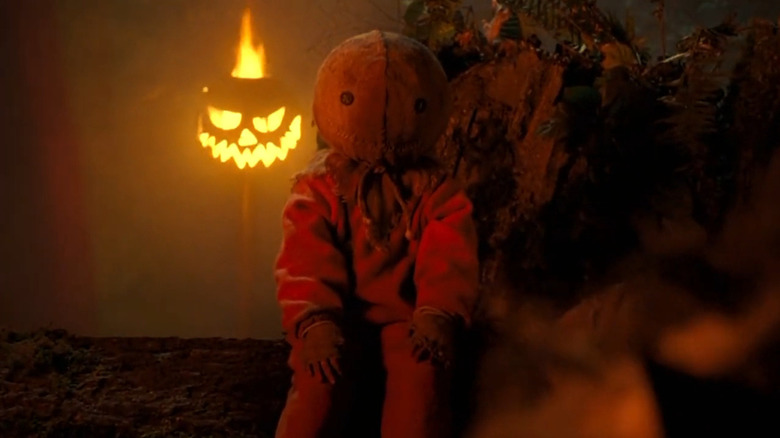 Warner Bros.
While always being considered a cult classic around Halloween, the cultural significance of Michael Dougherty's beloved anthology "Trick 'R Treat" significantly increased over the past couple of years. From walk-through attractions to its first-ever theatrical screenings, the seasonal influence of that little rascal Sam has only grown. It has even led to the reappreciation of the two graphic novels that were released to niche fanfare back in 2009 and 2015, respectively.
With "Trick 'R Treat" getting another lease on life, these novels will now be reissued, only with a small catch — they won't be available through stores or online retailers. Instead, you'll have to pledge to its Kickstarter campaign spearheaded by original publisher Legendary Comics. According to the campaign details, this rerelease will be titled the "Trick 'R Treat 15th Anniversary Omnibus Collection," and it will also include a brand-new story from Dougherty. Needless to say, it's worth throwing your money at any new Sam project!
And it turns out that a lot of fans feel the same way. While its initial project goal was $10,000, it has made over six times that in pledges; as of this writing, the project has received over $66,000 from passionate fans.
Why this method of distribution?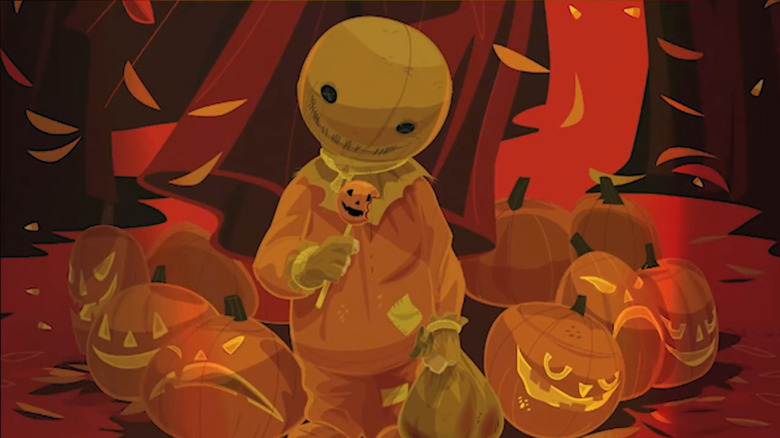 Legendary Comics
It might seem a bit strange at first that Legendary Comics would set up a Kickstarter for this specific project. After all, it is owned by Legendary Entertainment, which the LA Times recently reported is worth over two billion dollars. This decision likely comes down to the fact that it will not be sold in stores. According to the Kickstarter page, the book has already been completed, albeit with some empty character spaces for those that pledge over $1,500. This means that all they need to handle is the publishing, which they will presumably use the money collected through the Kickstarter to fund.
The fact of the matter is that many regular consumers outside of horror fans aren't familiar with "Trick 'R Treat," despite its ongoing reevaluation. There is a very high chance that working with retailers will only increase the costs of production, and with its relatively niche audience, sales of the omnibus likely wouldn't be able to turn a profit. Removing the retailer middleman and distributing the omnibus directly to fans via Kickstarter will probably save a ton of money, increasing its chances of profitability and increasing fan goodwill by catering directly to them.
If you are looking to be one of these fans, check out the "Trick 'R Treat 15th Anniversary Omnibus Collection" Kickstarter campaign. You still have 15 days to secure your digital or physical copy of this killer book.