It Sure Seems Like This DC Hero Might Pop Up In A Black Adam Sequel [Exclusive]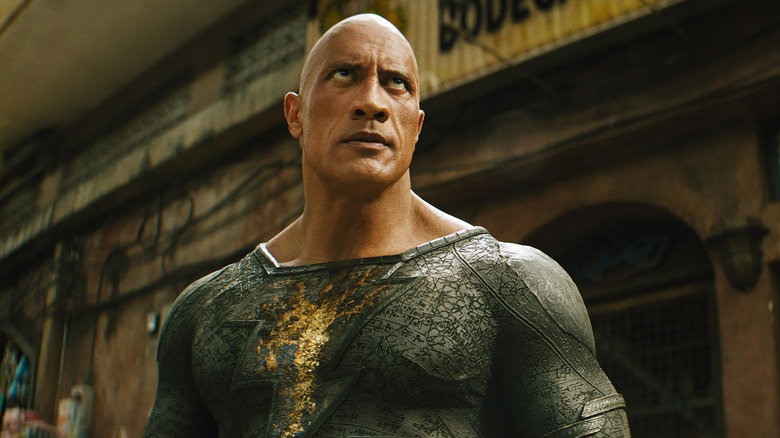 Warner Bros.
Even though "Black Adam" is just now getting ready to make its way to theaters, this is a gigantic superhero movie starring The Rock we're talking about. If it makes enough money, there are going to be sequels. Period. There might even be room for spin-offs, given that the Justice Society of America is introduced in this film. So, who might we see pop up in the future? How about giving the Spectre his live-action debut?
/Film's own Jenna Busch recently sat down with "Black Adam" producer Hiram Garcia and asked what characters we might see join up with the Justice Society in future DC projects. Aside from that big one Dwayne Johnson keeps hinting at, Garcia expressed his desire to see Spectre brought to life on the big screen:
"Without listing too many other characters, which I could go on, I will say that there's one we've always looked at that we're really fascinated with and that we'd love to figure out how to get involved in the world as well, and that would be Spectre. Huge fan of Spectre. I think the fans would love him. I love what he does to the universe in terms of, he's also a bit of a live wire and extremely powerful. I just think that's a dynamic that would play really well in the world that we're starting to build out there. I won't mention others, but I am happy to say that Spectre is someone we've always kept our eye on and hopefully we'll be able to figure out how to do that."
So, who is Spectre?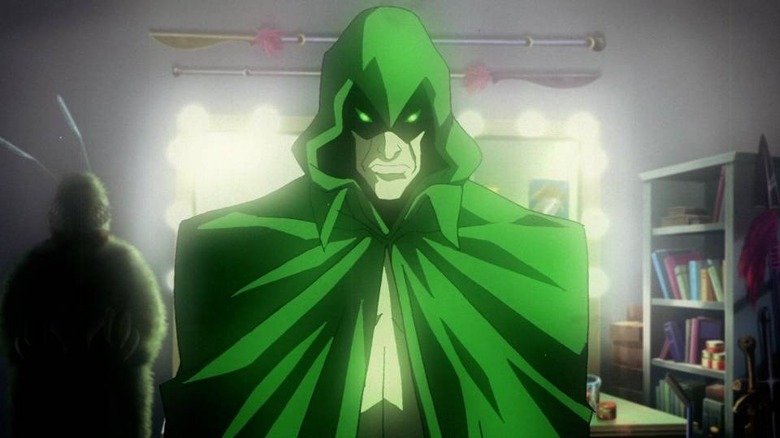 Warner Bros.
While the Spectre is most certainly a fan-favorite in certain circles, it's likely many people in the general public know next to nothing about him. So, who is this DC Comics hero, exactly? Much like Black Adam, he goes way back to 1940, having debuted in the pages of "More Fun Comics" #52. The character's history (like any comic book character who has been around that long) is dense, rich, and complex. But let's go over the basics as best we can.
Spectre is, broadly speaking, a supernatural type of being who is — to put it simply — incredibly strong. Between the near-omnipotence and divine empowerment, he's amongst the strongest of the strong in DC Comics. His whole thing is to straight-up unleash the vengeance of God upon evil men. The cool part is that this powerful being binds himself to souls of dead people, with his power and personality fluctuating depending upon the person. The most famous host for Spectre over the years is Jim Corrigan.
So he's powerful like Black Adam, has a mission to do good, and has yet to be brought to screen in a movie. Sounds like a great fit for the future of the franchise.
"Black Adam" hits theaters on October 21, 2022.