An '80s Indie Film Cost Paul Newman And Gene Hackman A Role In Jackie Brown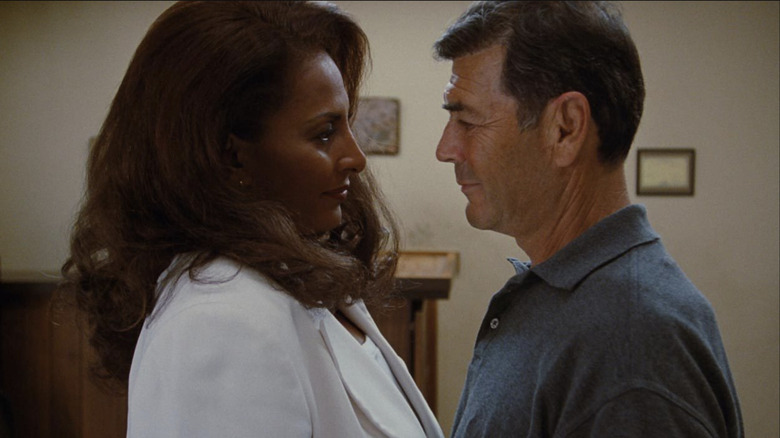 Miramax Films
With a dime of films under his belt, the debate regarding which Quentin Tarantino film is his best rages on. With such a wide spectrum of subgenres and influences on display in his work, assessing Tarantino's filmography comes down to a matter of subjective taste, but real ones know that "Jackie Brown" should always be in contention for the top spot.
The film sees Pam Grier in the titular role, a flight attendant who is busted smuggling funds for her arms dealer boss, Ordell Robbie (Samuel L. Jackson). Two law enforcement agents (Michael Keaton and Michael Bowen) attempt to enlist her to help bring him down, threatening her with jail time if she chooses not to. Unfortunately, Robbie isn't someone who takes betrayal kindly, and turning him in could mean being killed for her participation. Jackie Brown instead decides to double-cross them both, taking the smuggled money for herself with the help of a bondsman named Max Cherry (Robert Forster), who just so happens to be in love with her.
"Jackie Brown" is Tarantino's love letter to the Blaxploitation films of the 1970s that made Pam Grier a cinematic legend, but it's set in the modern-day era. Grier and Jackson were obviously no-brainer casting decisions, but Tarantino's journey toward casting Robert Forster was a little more unconventional. In an interview with The Playlist, Tarantino confessed there were four possible actors he envisioned for the role: Along with Forster, the filmmaker considered Paul Newman, Gene Hackman, and John Saxon. While the latter three are arguably the bigger names of the group, it was Forster's performance in a low-budget 1980s film featuring an alligator that eats an entire wedding party that gave him the edge and nabbed him the role.
More reasons to love Alligator (1980)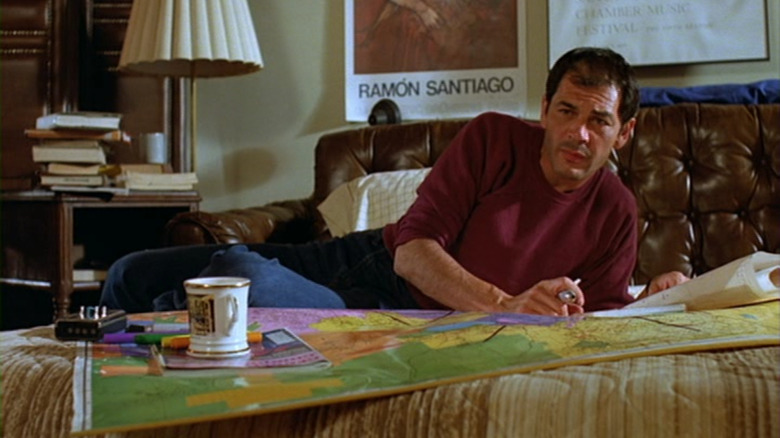 Group 1 Films
"I'm going one way with two guys," Tarantino told The Playlist about Newman and Hackman, "and I'm going one way with the other two guys," he said of Saxon and Forster. However, his decision was made after watching the 1980 animal attack film "Alligator." 
Forster plays a detective investigating a series of deaths of sewer workers, only to discover a baby alligator that had been flushed down the toilet in Chicago had mutated and grown to a massive size, allowing it to eat everything in its path. "I was like, this is just not—this is the character, this is Max Cherry, 17 years earlier," said Tarantino. Forster's character in the film is half-hard-nosed detective and half-jokester, constantly talking about his balding hair and getting to the bottom of the alligator murders, all while having an odd meetcute with scientist Marisa Kendall (Robin Riker), the owner of the baby alligator from many years ago.
"Alligator" is a truly bonkers ride, and the titular alligator, Ramone, hilariously seems to only eat cops, sewer workers, and the rich. It's a standout performance for Forster, and it's a testament to Tarantino's love of weird cinema that he saw the film and knew he had found his star. 
"I gave him the role then before we even opened up offices because I knew that bigger names were gonna really want to play the role, but if I had already given it to him and given him my word, then there would be nothing I could do about it," Tarantino said "I'm sorry guys, I've already given it away."
Once a hard-to-find film only available as weird bootleg DVDs sold at horror conventions, "Alligator" is currently streaming on Shudder.