How To Watch See How They Run At Home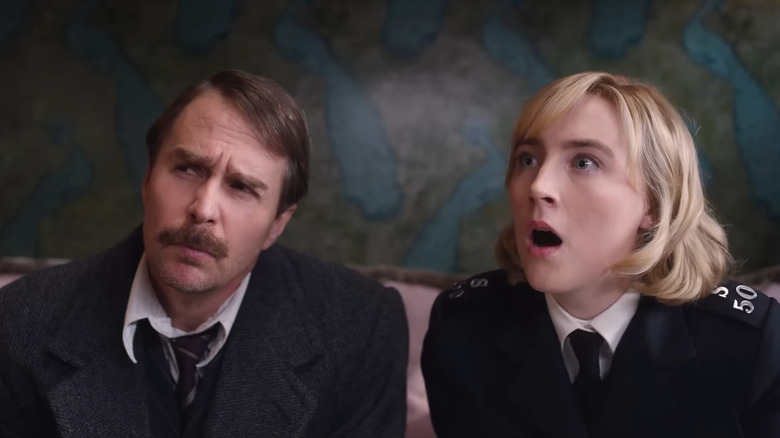 Searchlight Pictures
When I first saw the trailer for "See How They Run," it looked like a film that had been engineered to please me specifically. A murder mystery set backstage at the Theatre Royal where the suspects are the cast and crew of Agatha Christie's "The Mousetrap?" And it stars Sam Rockwell and Saoirse Ronan? Yeah. Sounds like they raided my brain.
Unfortunately, "See How They Run" is not the triumph I thought it would be when I checked it out in theaters. That is not to say there isn't stuff to recommend about it, and there are plenty of folks who enjoyed it more than me, including our own Hoai-Tran Bui. I was just hoping for something terrific and got something that was totally fine. 
Considering I saw the picture opening night and I was the only person in the entire cinema, most of y'all will be checking out "See How They Run" at home. Well, it looks like you won't have to wait too much longer to do just that.
Available digitally on November 1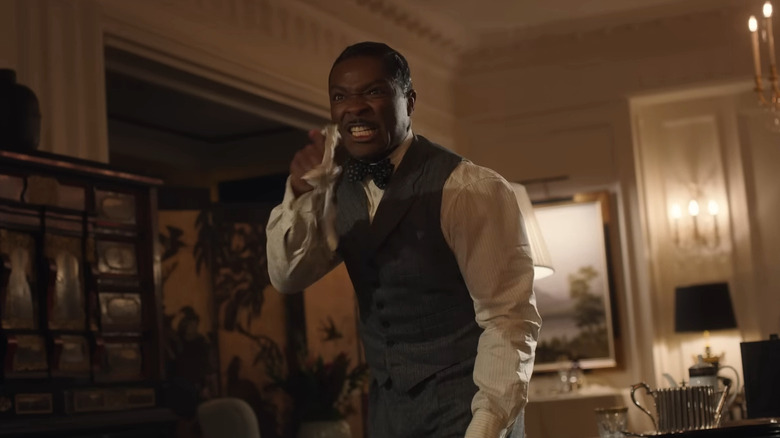 Searchlight Pictures
"See How They Run" is set to hit all of the digital retailers for purchase on November 1, 2022, making it another case of the 45-day window between theaters and digital. As for a physical release, there still is no exact date for it to arrive on Blu-ray and DVD, but I expect it to be about a month or so after the digital release. 
Because "See How They Run" was distributed by Searchlight Pictures, I would also expect the film to hit Hulu in the near future, considering the service has become as repository for all things Searchlight recently. For now, though, November 1, 2022 is the date you want to mark on your calendar — unless you want to try and find the one theater by you still playing the movie to what is most likely a bunch of empty seats.
Here is the official synopsis for "See How They Run:"
Welcome to the greatest murder ever staged! It is the West End of London in the 1950s, and plans for a movie version of a smash-hit play have come to an abrupt halt after a pivotal member of the crew is murdered. When world-weary Inspector Stoppard (Sam Rockwell) and his eager rookie sidekick, Constable Stalker (Saoirse Ronan), take on the case, the two find themselves thrown into a puzzling whodunit within the glamorously sordid theatre underground. The more they investigate the mysterious homicide, the more they realize that they do so at their own peril.