Star Wars Bits: Andor, Grand Admiral Thrawn, StageCraft, Path Of Deceit, R5-D4, Boba Fett, Halloween Were-Wookiee, And More!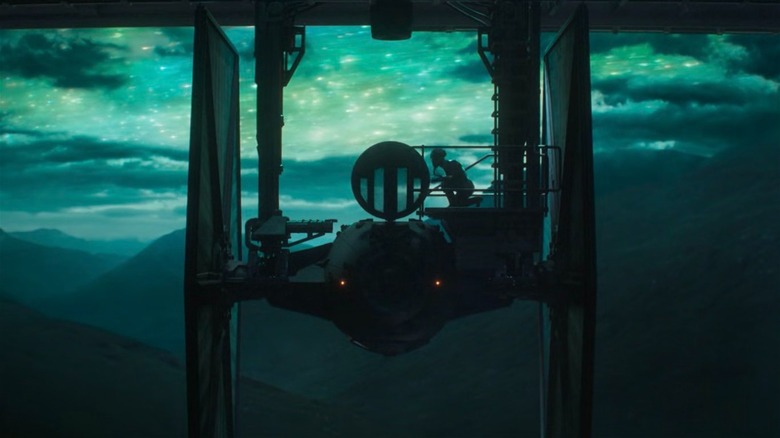 We may receive a commission on purchases made from links.
In this edition of Star Wars Bits:
"Andor" Breakdowns & Reviews
Is Lars Mikkelsen Playing Thrawn in "Ahsoka?" 
Actors on ILM StageCraft
Marvel's Upcoming "Star Wars" Comics
And More!
Andor breakdowns & reviews
Above, Nerdist's Dan Casey breaks down everything you might have missed in this week's episode of "Andor."
Next, Alex at Star Wars Explained shares his thoughts on the latest episode.
On Live Action Star Wars, I join Ralph and James to discuss the sixth episode of "Andor."
On The Bombadcast, Scotty and Gerry get wet 'n' wild with "The Eye."
Is Lars Mikkelsen Playing Thrawn in Ahsoka?
Back in September, Cinelinx's Jordan Maison said he'd heard Lars Mikkelsen, who voiced Grand Admiral Thrawn in the animated series "Star Wars Rebels," would be playing the character in the live-action "Ahsoka" series. 
This week, journalist Christopher Marc is confirming the rumor that Mikkelsen will play the blue-skinned, red-eyed Chiss in the series. Check out Bespin Bulletin for more details, and check out the video above for EckhartsLadder's thoughts on the potential casting news. 
Of course, until Lucasfilm makes an official announcement, this is all just speculation, but the fact that multiple noted scoopers are reporting on it is promising. 
Actors on ILM StageCraft
Industrial Light & Magic released the above video with actors sharing their experience performing in ILM's StageCraft LED volume.
Marvel's upcoming Star Wars comics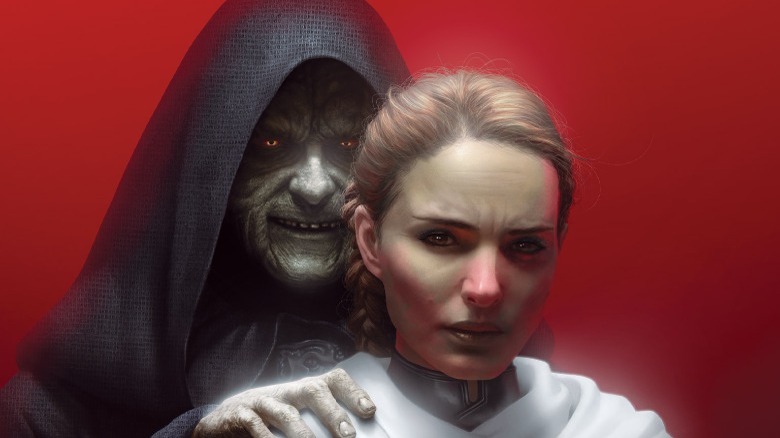 In "Darth Vader" #28, written by Greg Pak and illustrated by Luke Ross, with a cover by Rahzzah, Darth Vader and his advisor, Queen Padmé Amidala's former handmaiden Sabé, confront Emperor Palpatine on Coruscant. Check out StarWars.com for an exclusive preview of the upcoming issue, which arrives October 19 and is available for pre-order now on ComiXology.
The High Republic: Path of Deceit review
Hot Toys R5-D4, Pit Droid, and BD-72
Without A Tribe
Speaking of "The Book of Boba Fett," RoyishGoodLooks is back with a new song about the bounty hunter turned crime lord entitled, "Without A Tribe."
Star Wars The Black Series Halloween Editions
Star Wars The Vintage Collection Dark Trooper
Vintage Y-Wing customization
If actual vintage toys are more your thing, Toy Polloi has a great new video showing the process of adding custom lights to a Kenner Y-Wing.
This Week! in Star Wars
On This Week! in Star Wars, host Kristin Baver gives us the lowdown on all the latest news from that galaxy far, far away.
"This week in Star Wars, we check out all the exciting Star Wars reveals from New York Comic Con and recap episode 5 of 'Andor' streaming now on Disney+. Plus, 'Andor' creator and executive producer Tony Gilroy drops in to chat about writing a spy thriller set in a galaxy far, far away."