Becoming An Executive Producer On Peaky Blinders Was A Shift In 'Perspective' For Cillian Murphy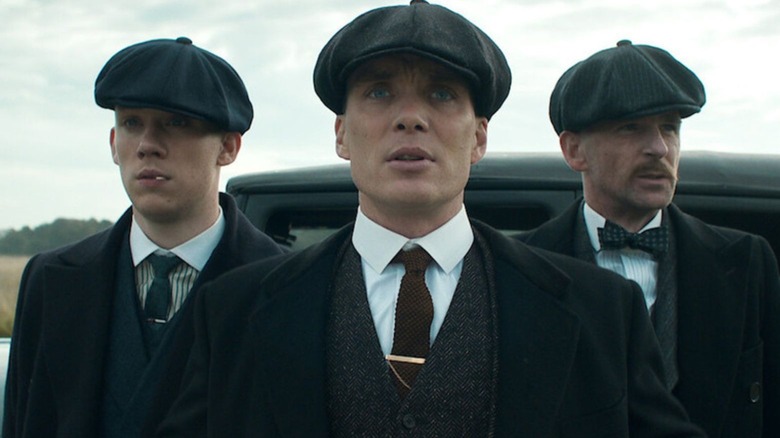 BBC
Cillian Murphy is one of the most prolific actors working today — the actor has been a star of both the big and small screen, appearing in movies, television shows, and stage productions. Murphy has a terrific presence as an actor, and has become a frequent collaborator on filmmaker Christopher Nolan's films. 
But Murphy's career-defining role is in the BBC period crime drama "Peaky Blinders," where he became widely known for playing Tommy Shelby, the patriarch of a Birmingham-based gangster family on the rise. Murphy played the character through six seasons, fully committing to the role, undergoing fitness regimes and accent training. In the final years of the show, the Irish actor stepped into a an executive producer position on the series, and uncovering a different side to the craft gave Murphy a shift in perspective.
As executive producer, Cillian Murphy learned a few lessons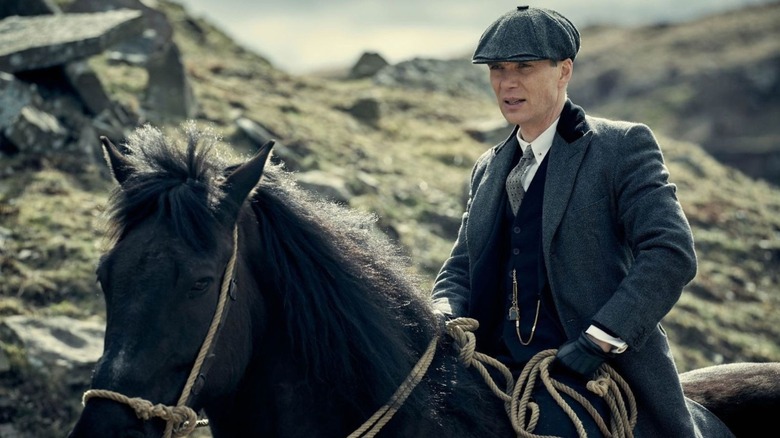 BBC
During an interview with Variety, Murphy shared how being an executive producer required him to take on added responsibility. It helped the actor learn about storytelling through a distinct perspective, and he enjoyed the collaborative experience that came with it. As an actor, Murphy has always stayed in the headspace of his characters, and filming the sixth season of "Peaky Blinders" was the first time he had other things to worry about:
"There are two answers to that question. One is from a sort of personal perspective, which is that I'm never looking at the monitor when we are working. I try to just stay in the headspace of the character, and look at what they are looking at." 
Murphy expressed how he had been a part of the creative process, which gave him insight into the editorial aspect of things. 
The actor added: "I think I also learned a lot about storytelling in an editorial sense that I wasn't aware of before, and it was a very collaborative experience to work with the other producers and with the director."
'It was nice to work with Steve'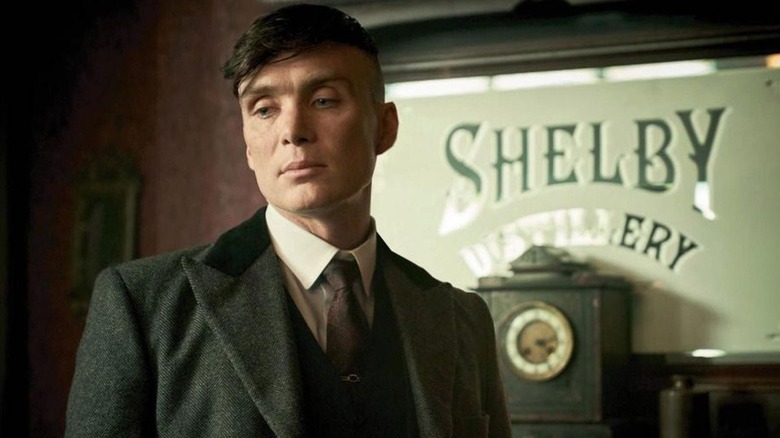 BBC
Murphy further discussed his working relationship with showrunner Steven Knight and how his being an executive producer had enhanced his experience — this time, he had an input on the character and the music score:
"It was nice to work with Steve, and actually have an input on the character, and then I also got to be involved in the music score, which was all very satisfying to me. I don't think I'd want to do it on every job because it's too much responsibility. But, this show was such a big chunk of my life, and I felt like there was a lot I could offer, so that was a really good experience.
Since becoming an executive producer on seasons 5 and 6, Cillian Murphy was able to analyze his performance on "Peaky Blinders" in "an objective way" and take on new duties, such as helping the edit team, which was a new learning curve for him. The series would be nothing without Murphy as its main character — so it's interesting to learn how the actor was so imperative to the crime drama, even behind the scenes.