Mon Mothma Name Drops The Ghormans In Andor Episode 6, But Why Is That Important?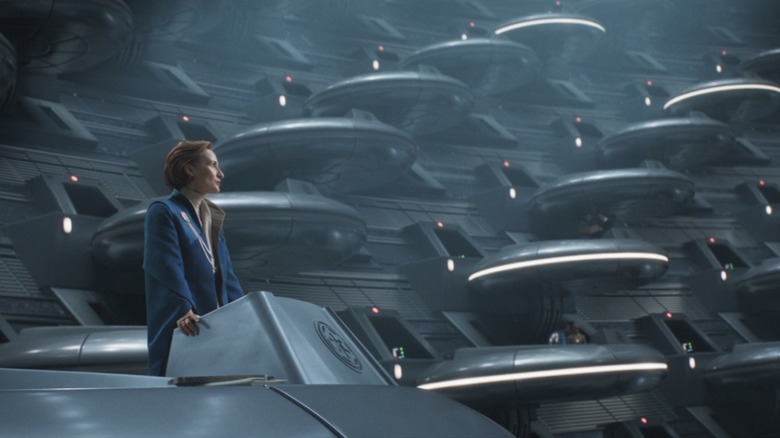 Lucasfilm
There will be spoilers for "Andor" Episode VI – "The Eye"
Near the end of the sixth episode of "Andor," Mon Mothma is seen delivering a speech to the sparsely attended Imperial Senate. "There will be a fact-finding commission put in place this session," she tells them. "And it will prove that this is a boot to all throats of all Ghormans who've done nothing more than request their basic rights."
She then describes a bill she's introduced to "address the coarse and blatant domination" of the peaceful Ghormani. For such a brief amount of screen time this episode, what makes this speech so important and powerful for Mon Mothma to give? The Ghorman Massacre is what she cites as one of the chief reasons she leaves the Imperial Senate and risks her life to publicly join the Rebellion three years from this moment.
So what do we know about it?
What was the Ghorman Massacre?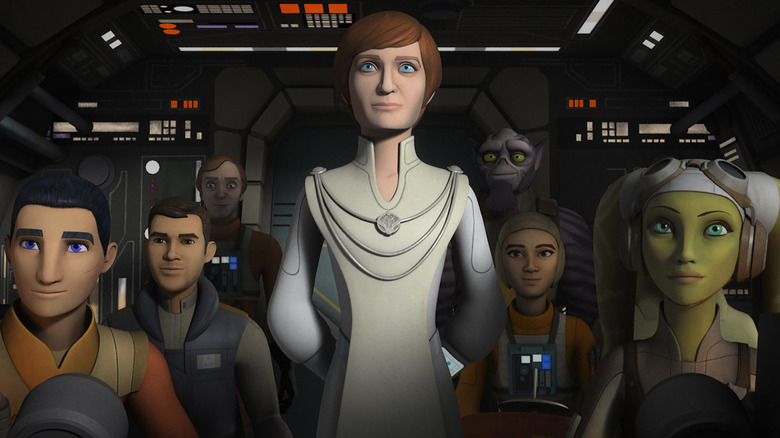 Lucasfilm
In the current canon of "Star Wars," what we know comes from the episode of "Star Wars Rebels" called "Secret Cargo." Mon Mothma herself is that secret cargo and she gives a stirring speech to the galaxy that lays the blame for the Ghorman Massacre right at the feet of Sheev Palpatine.
"I name the Emperor himself," she broadcasts, "for ordering the brutal attacks on the people of Ghorman. Their peaceful world is one of countless systems helpless under his oppressive rule. This massacre is proof that our self-appointed Emperor is little more than a lying executioner."
These are very strong words and nothing she could say in the Senate without risking her life with that very same executioner. So she had to leave to have the freedom to say it so boldly.
The legend of the massacre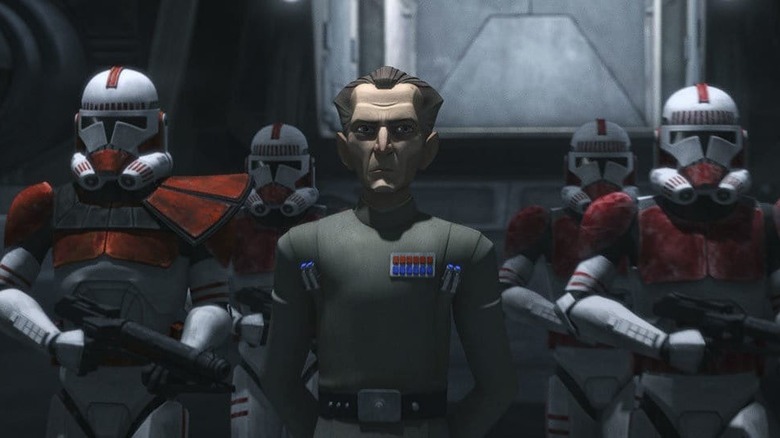 Lucasfilm
The Ghorman Massacre isn't something new in the "Star Wars" canon. It was first mentioned way back in a roleplaying game book called "The Rebel Alliance Sourcebook" from 1994. The event itself was mentioned across the Legends canon from that point. So what happened?
A group of Ghorman dissidents was blocking the landing pad of Tarkin's ship in protest of the unfair taxation of the entire sector. With the implied consent of Palpatine himself, Tarkin landed his ship on the protestors, killing most of them and injuring hundreds of others. Few escaped and those that survived heard a strong message from the Empire, loud and clear. They will kill anyone for any reason.
With them planting the seeds of the Ghorman Massacre so soon before it happens in the canon, one wonders if we'll see the massacre itself in Andor's second season and if it will bear any resemblance to the incident first written about almost 30 years ago.