The Golden Girls Star Bea Arthur And Angela Lansbury Had An Amazing Friendship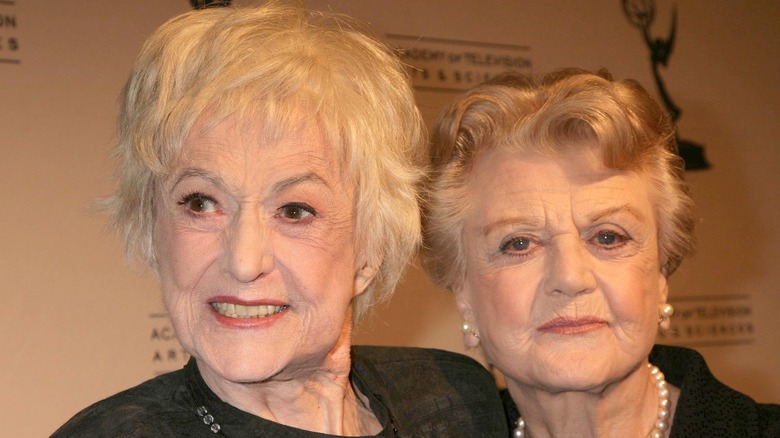 s_bukley/Shutterstock
The late Dame Angela Lansbury, who passed away today at the age of 96, had a career that spanned much of the length of Hollywood's history. With credits on stage and screen going back to the 1940s, Lansbury gave the world decades' worth of great performances. Along the way, she also made some enduring friendships that lasted nearly as long.
Notably, Dame Lansbury was friends with another small-screen legend, Bea Arthur, from the 1960s until the latter's death in 2009. They made an excellent, complementary comedic team: while Irish-British Lansbury was often seen as elegant and refined, while Arthur played brassier characters like the eponymous feminist hero of "Maude" and sarcastic substitute teacher Dorothy in "The Golden Girls." But according to Arthur, it was Lansbury who had the bawdier sense of humor behind closed doors.
In 2003, Arthur spoke to The Independent about the origins of her friendship with the star, whom she met on Broadway when the pair were cast opposite one another in the musical "Mame" in 1966. "She was a class act and a real joy to work with," Arthur shared. "When I first met her I thought I was meeting this patrician, classically trained actor, but she has a mouth like a longshoreman. No kidding. She loved telling dirty limericks." Arthur also revealed that it was Lansbury who taught her the song "What Can You Get A Nudist For Her Birthday," a number the actress called "really saucy."
The two stars always showed up to support each other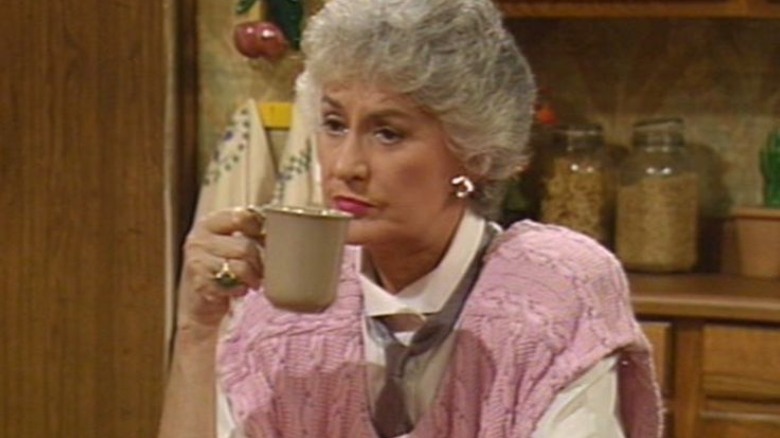 Buena Vista Television
Arthur would eventually perform the song in the one-woman show "Bea Arthur On Broadway: Just Between Friends" in 2002. Meanwhile, she and Lansbury stayed in one anothers' lives for decades after the last curtain call for "Mame." Lansbury took home six Tony awards in her lifetime, including a Lifetime Achievement Tony Award just this year. But she also hosted the ceremony several times, including in 1987, when she brought Arthur on stage for a rendition of the song "Bosom Buddies." Decked out in dazzling, ultra-'80s evening wear, the pair sung and danced their way through the song from "Mame," getting in digs about each others' hair and singing lines like "Who else but a bosom buddy will tell you how rotten you are?"
Long after both "Murder, She Wrote" and "The Golden Girls" said their goodbyes, the two classic TV stars still showed up for each other. At Arthur's induction into the Television Academy Hall of Fame just a few months before her death, Lansbury gave a moving and expansive 15-minute tribute to her friend's life and career. "I think I can say in all honesty that we have enjoyed each others' company in so many ways above and beyond the make-believe world of theater and televison," she said, before Arthur met her on stage with a hug and kiss to accept the award.
Arthur and Lansbury were two trailblazers whose bond endured until the end. When the "Maude" and "The Golden Girls" actress passed in 2009, her friend and former co-star even honored her by hosting "Celebrating Bea Arthur," a star-studded Broadway tribute to the comedian who first joined her on stage 43 years earlier.